2019 Election: Atiku Assures Nigerians Of Winning Presidential Poll
By Emmanuel Olorunfemi
The Peoples Democratic Party, PDP, presidential candidate, Atiku Abubakar has expressed optimism of winning the presidential election.
The presidential election, which was conducted on Saturday is still being collated by the Independent National Electoral Commission, INEC.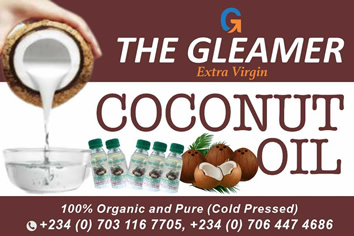 In a statement by Atiku's campaign spokesperson, Phrank Shaibu on Sunday, he assured Nigerians that in no time the living nightmare of the last four years will come to an end so that Nigeria can get working again.
The statement reads: "I would like to sincerely thank the millions of people who, despite having to bear the additional burden of a postponed election, came out yesterday to vote for me and the other PDP candidates standing in this election.
"With strong shares of vote in SS, SE as well as an increased share in SW and NC we are very pleased with the progress the PDP has made. We look forward to sharing some exciting news in other parts of the country very soon, which will confound all the armchair pundits.
"The people of Nigeria can take solace that very soon the living Nightmare of the last four years will come to an end so that together we will get Nigeria working again.
"I am familiar with how brazen and the complete lack of shame the APC can exhibit, but even I was shocked to witness just how low they went last night by accusing the PDP of 'recruiting armed thugs' to do just that. Why would we want to do that when we are winning?
"Furthermore I would like to say how proud I was of PDP supporters who conducted themselves so peacefully despite the significant provocations and threats of violence, removal and burning of ballot boxes and the likes."
FCT REDAN Moves To Tackle Fraudulent Businessmen Posing As Estate Developers
The FCT Chapter of the Real Estate Developers Association of Nigeria (REDAN) has said it is poised to tackle fraudulent businessmen posing as estate developers, swindling unsuspecting Nigerians in the process.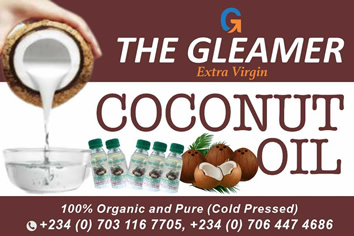 The association promised to arrest the situation and at the same time find solutions to the inadequate housing supply in the city exacerbated by the daily influx of Nigerians to the FCT due to general insecurity across the nation.
Abuja chapter of Real Estate Developers Association of Nigeria chairman, Osilama Emmanuel Osilama disclosed this to news men in Abuja, yesterday, ahead of its General meeting of all stakeholders in FCT scheduled for 15th June, 2021 with the theme " Solution to developers' challenges in the FCT, Rural -Urban Housing Initiative (RUHI 774) and other options.''
He said that the General meeting will be an avenue to accelerate the concept of mass affordable housing delivery to Nigerians, initiated by REDAN, aimed to deliver 100 housing units in each of the 774 local councils of Nigeria, including the FCT.
According to him, the event will witness the introduction of REDAN FCT displinary committee as well as regulatory agencies and financial/ law enforcement agencies scheduled for Chelsea Hotel, Abuja.