2019 FIBA World Cup: D'Tigers Berth In China as Africa's first African Country
2019 FIBA World Cup: D'Tigers Berth In China as Africa's first African Country
Joel Ajayi
D'Tigers has qualified as the number one team in Group F and also Africa despite their last game's defeat to Senegal by 63 to 84 points.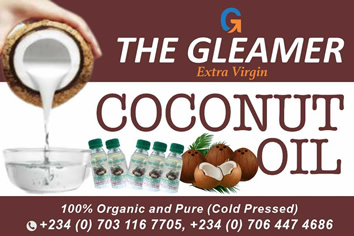 Nigeria's point guard, Ikenna Iroegbu scored 23 points, 6 assists and 6 rebounds to finish the qualification series on a high while Captain, Ike Diogu had 10 points, 6 dribbles and 7 rebound on the night.
Despite the superior statistics against the Senegalese, (11-7 steals, 20-16 assists and more 21.4 points from turnovers as against 12.5 points made by their opponents), Nigeria lost the encounter due to inaccurate shooting.
Irrespective of the defeat which was Nigeria's second during the last window, the team still finished top in group F as well as in Africa.
In his post-match reaction, Nwora said the team would have loved to finish the qualifiers on a high with a win, but it did not go as expected.
"I know for sure that it's not what we expected. We came here to remain undefeated but as God will have it,  we did not achieve that goal but we still finished top because of the previous window. We just had problems scoring and we also did not defend well, but I am proud of the guys."
With the absence of some key members of the team coupled with the limited time frame for preparation, Nwora reckoned that it was likely to be a tough journey.
"Our scorers were unable to make it. We just had to get the guys that were available late and they gave their best.
He congratulated the team for a job well done describing it as mission accomplished after emerging as the winner of the African series.
"I am proud that we are still number 1 in Africa and also in our group."
With Nigeria and Senegal tied on 22 points, Nigeria nicked the top spot with superior point's difference against their arch rival.
Although Senegal defeated Nigeria by 21pts on Sunday, Nigeria got the job done in Lagos when they inflicted a 28 point defeat on them.
In Group E, Tunisia is first with 22 pts ahead of Angola with 21pts
Nigeria will be berthing in China as the winner of the FIBA World Cup African qualifiers zone with a superior points difference of +268 as against Tunisia had +264 in Group E.
Re:NYSC Shuns Applications By Southern Medical Corps Members Who "Desperately" Want To Redeploy From North Due To Insecurity
The attention of NYSC Management has been drawn to a story with the above caption, making the rounds on social media. The write-up is a misrepresentation of facts.
In a statement issued by the NYSC's Deputy Director of Press and Public Relations Emeka Mgbemena on Sunday in Abuja said the report is misrepresentation of facts.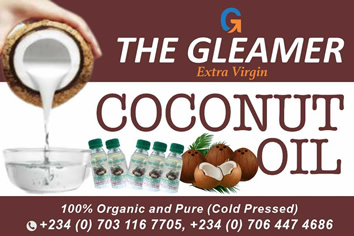 According to the statement, in accordance with the Relocation Policy of the Scheme, the exercise is carried out based on two grounds, namely; Marital and Health grounds.
Relocation on the ground of marriage is applicable only to female Corps Members. On the ground of health, the Corps Member's medical history must be presented, with a written application.
It is imperative to state that in NYSC, all lives matter, just like the Director-General has emphasised on so many fora. The safety and well-being of Corps Members and members of staff remains of paramount importance to the Corps.
However, Corps Members at all times must also be security conscious and never treat their safety with levity, by unduly putting themselves in harm's way through risky behaviours.
Rest assured, the Scheme in all matters on deployment of Corps Members, relies strictly on the advisories from the security agencies.
It is therefore advisable for clarifications to be sought from the Scheme on issues pertaining to its operations, to avoid the error of inaccurate reportage, or outright spread of falsehood and misinformation.