8 States, 55 participants arrive FCT for Archery Federation workshop
8 States, 55 participants arrive FCT for Archery Federation workshop
In its bid to repositioning Archery sport in Nigeria, no viewer than eight states have arrived the Nigeria's Capital city Abuja for the first phase of the Nigerian Archery Federation Game Clinic, Coaching and Officiating.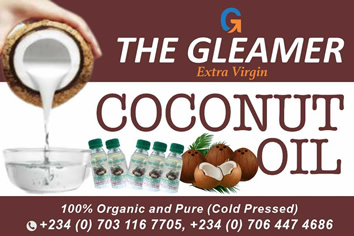 The Workshop which commenced on Sunday 24th and would be rounded of on Thursday, March 28 at the multi-purpose indoor Sports hall of the Abuja National Stadium.
The sstates includes,namely Oyo, Kwara, Kogi, Plateau, Imo, Niger, Zamfara and host Federal Capital Territory (FCT).
Already on ground also is the Nigeria Armed Forces Team which included Army, Navy and Airforce. Others set for the Workshop are Federal Road Commission, private participants from Prisons and Police numbering about 8 while the Nigeria Immigration Services is also on ground.
FCT Archery Association the host has 12 participants. About 55 participants from across the Nation have registered so far for the event.
The programme will witnessesthe statutory National Congress on Wednesday, March 20, 2019.
The President of Nigeria Archery Federation, Mohammed Abdullahi who is excited over the encouraging number of participants registered so far for the workshop. disclosed this in Abuja that the Nigerian Immigration Services has the highest number of participants with 20, while the Defence Headquarters has 15 leaving Road safety and the FCT with 10 participants each.
He added that Niger State has five; Imo four, Kogi and Oyo three each, just as Tukura Academy has five participants, while eight unattached individual participants have since been registered for the Workshop.
Abdullahi further disclosed that Mr. Olatunji Bolaji, Dr. Tukura, Mr. Lucky Izekor and Mr. Kunle Akintimehin were chosen as the four resource persons for the workshop, which is aimed at repositioning Archery sport in Nigeria
Culled: Adantesports
Eid-el-Fitr: Buhari Asks Christians, Muslims To Jointly Pray Against Kidnapping, Banditry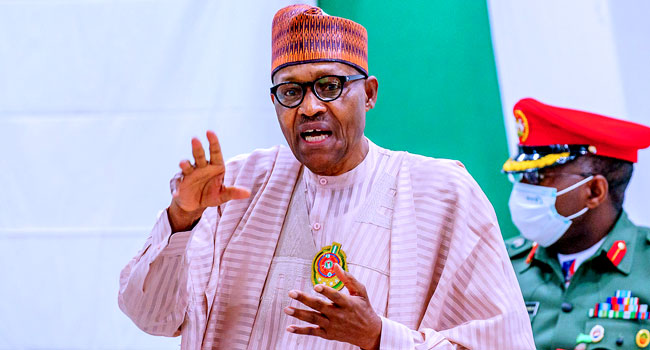 President Muhammadu Buhari in his Eid-el-Fitr message to Nigerians asked both Christians and Muslims to unite and jointly pray against tragic incidents of kidnapping and banditry.
He also called for practices that promote brotherhood and forgiveness noting that unity and solidarity among all citizens is imperative especially at this time when Nigeria is faced with multiple challenges.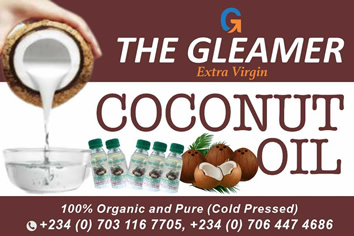 This was disclosed in a statement signed on Wednesday by the President's Senior Special Assistant on Media and Publicity, Garba Shehu.
"On this blessed occasion, I wish that the Eid festival brings with it peace, safety, security, brotherhood, and love amongst all.
"Unity and solidarity among all citizens, Muslims, and Christians are imperative especially at a time when our country is faced with multiple challenges which are surmountable only when we come together as one.
"It is important that we remember how we share, through our faiths, common bonds that should serve to unite us and not allow ourselves to succumb to those who seek to divide us, using our two great religions, for their own selfish advantages.
"We should jointly pray against the tragic incidents of kidnapping and banditry and the desperate quest for political power expressed through blackmail against the existence of our country as a united entity.
"We must resist the temptation to retreat into our communities. I urge our political and religious leaders as well as traditional rulers to encourage our citizens to turn towards one another in love and compassion," the statement read in part.
President Buhari said further that it is noteworthy and delightful to see "Christians breaking fast and in some instances, extending goodwill and gifts to Muslim faithful during the Ramadan."
He added that "This model also shone through with Muslim groups joining Christian festivities. These are practices that promote brotherhood and forgiveness."
The President, therefore, urged Nigerians to continue to observe all COVID-19 prevention measures and celebrate responsibly during the holidays.