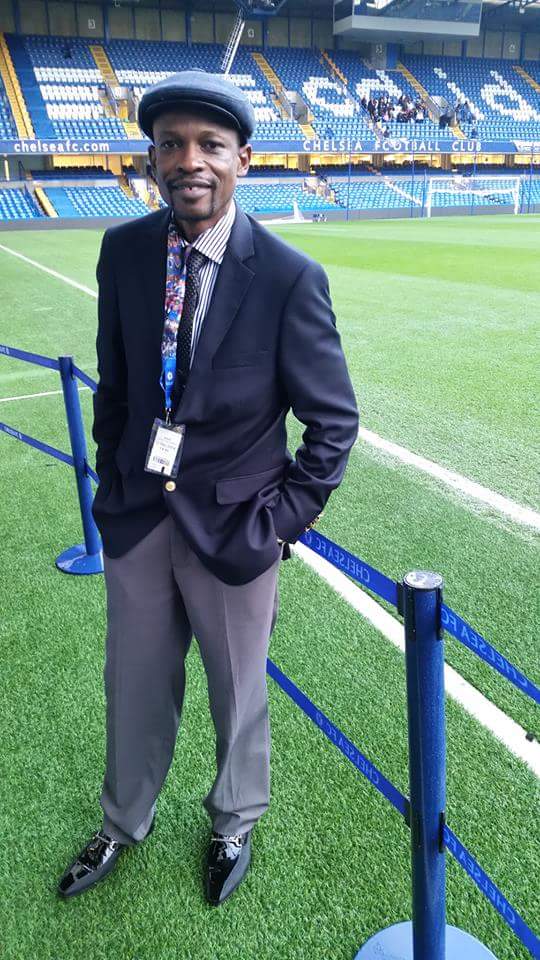 Alhaji Fresh rates Nigerian football Refrees high
The Executive member of Nigeria Football Federation and Chairman of Referees Appointment Committee, Alhaji Ahmed Yusuf Fresh has rated Nigerian Football Referees highly in the just concluded  season.
Niger State FA chairman,who popularly  called 'Fresh' by football stakeholders made this declaration in an exclusive interview in Abuja.
He showered  encomium on The Nigerian referees for putting in credible and professional shifts in the call of duties 2016/2017 season.
According to him,  I am delighted with the performances of our referees.
"Admittedly,there have been one or two controversies during this season, yet our referees have not done badly. We mustn't forget too, that these referees are human ," he quipped.
Fresh, who is also a member of FIFA's technical committee was particularly proud of the new strides achieved by the arbiters. Which he was quick to attribute to the laudable efforts of the NFF, LMC , NRA , as well as the world's football governing body, FIFA, to improve the quality and fortunes of referees in the country.
"Week in and out, we have a group of Nigerian referees going out to officiate important matches in the AFCON, FIFA, CHAN, Champions league and even the Confederation games.
"We also want to commend FIFA's President Gianni Infantino, for the Member Association course for member nations, which affords associations to benefit from its physical and technical experts," he added.
He therefore, pledged to leave no stone unturned to ensure officiating is improve as 2017/2018 league season is around the corner: "quality of officiating in the country would continue to get better as there are plans to further improve the knowledge of the referees with top class programmes."