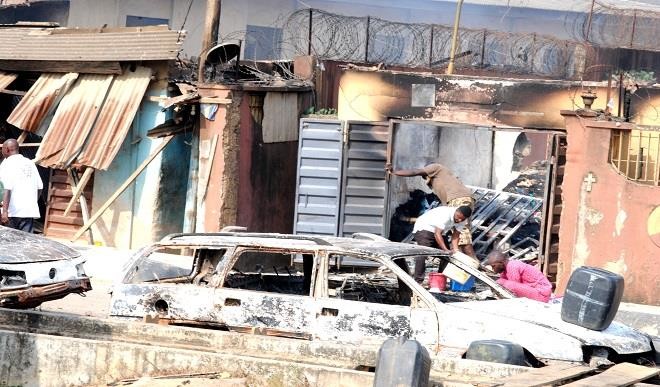 AMMC warns pantekas, scavengers others on infrastructure vandals
The Abuja Metropolitan Management Council (AMMC) is making efforts to stop the vandalism of critical infrastructure in the capital city.
In a statement made available to The Gleamer News, the AMMC said it has held a consultative stakeholders forum with the associations of pantekas, scavengers and craftsmen on how the public infrastructure provided by the FCT Administration such as streetlights, gully covers, manholes, bridge rails, cables among others can be protected
The Coordinator, Abuja Metropolitan Management Council (AMMC), Umar Shuaibu, said after the meeting the FCT police command would deal with those caught stealing or destroying public infrastructure.
He further warned the buyers of such stolen goods or items to stop or the law will catch up with them.
Shuaibu assured them that the FCT Minister Muhammad Musa Bello has promised to allocate a befitting site for their craft in Wasa District if they cooperate with the authorities.
He solicited their assistance to ride the city of vandals and restore the costly infrastructure provided by the government.
Earlier, the director, facility maintenance management, AMMC Engr. Awoniyi said early this year 4,000 manholes, 2, 000 gully covers were stolen within Abuja city.
He said, "Surprisingly, when trying to replace the covers, they were seen at the Panteka market. That means both the vandals and the buyers are in a network