CAVB U21 Beach- Cup Qualifiers: Team Nigeria departs for Ghana
CAVB U21 Beach- Cup Qualifiers: Team Nigeria departs for Ghana
Nigeria Beach Volleyball teams departed the country Tuesday morning to Accra for 2019 CAVB U21 Beach Cup qualifiers
The zonal qualifiers for the CAVB U21 Beach Cup will be held on 21st to 24th February, 2018 in Accra, Ghana.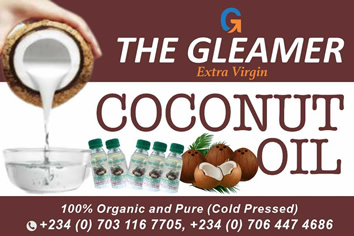 After rigorous camping exercise in Kaduna, four players were selected to represent Nigeria at the qualifiers.
The male players are; Emmanuel Okeke and Eminike Ezeike while the female players are; Amarachi Uchechukwu and Maryann Kelechukwu. The teams will be handball by Coach Kayode Ajilore while Samuel Timothy is the country accompany referee.
Nigeria male and female teams are drawn with Niger, Cote D'ivoire, Ghana and Benin Republic respectively.
The President of Nigeria Volleyball Federation, Engineer Musa Nimrod said his desire is to see Nigeria qualify for the U21 Beach World Cup.
He charged the team to win the qualifiers for Pioneer National Beach Volleyball and former National indoor coach, Ismail Chakuma and Amarachi Uchechukwu's late mother.
Nimrod said, "The Nigeria teams were in China for the U21 Beach World Championships and it is my desire and prayers that we qualify and represent Africa at the 2019 U21 Beach World Championships.
"My charge to the players is to win the qualifiers in Ghana and also dedicate the victory of the qualifiers to the country's pioneer beach volleyball coach, Late Ismail Chakuma and the late mother of one of the player, Amarachi Uchechukwu".
"On behalf of the Nigerian Volleyball family, I praise you for your tremendous efforts in making sure you get selected. You are great ambassadors of our dear nation", he said.
Yoruba Self-Determination Rally Begins In Ibadan
The Yoruba self-determination rally organised by the Ilana Omo Oodua is underway in Ibadan, the Oyo State capital.
Hundreds of members of the group whose leader is an 86-year-old Emeritus Professor of History, Banji Akintoye, had initially scheduled the take-off of the rally for the ancient Mapo Hall but the heavy presence of armed policemen forced them to change the venue.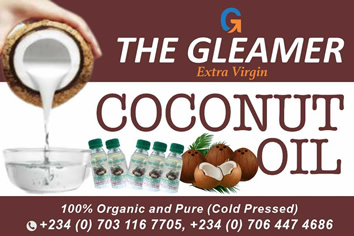 They are addressing people at Mapo Roundabout but they were not disturbed by the police in any way.
The agitators are armed with banners and Yoruba nation flags while leaders of the group addressing the people are saying Yoruba people are tired of staying with Nigeria.
One of the leaders of the group, Basorun Kunle Adesokan, said Yoruba were no longer part of Nigeria and the people want to be an independent nation.
He condemned the insecurity in Yorubaland, saying the people could no longer stand the injustice in Nigeria.