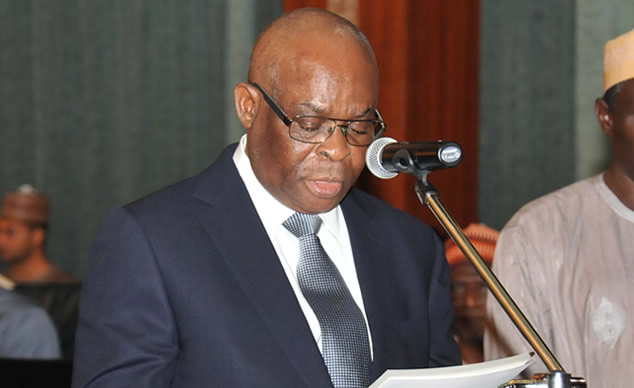 CCT Adjourns CJN Onnneghe's Case Till Tuesday January 19th
Code Conduct Tribunal CCT in the Federal Capital Territory FCT has adjourned the trial of Chief Justice of Nigeria, Justice Walter Onnoghen till next week Tuesday January 22nd 2019.
Justice Onnoghen is being tried for alleged failure to declare his asset before the code of conduct Bureau and operating a domiciliary account, among other charges.
The charges against the CJN are based on a petition signed by the Executive Secretary of the anti-corruption research data based initiative, Dennis Aghanya.
The petition alleges amongst others things that the CJN failed to declare ownership of sundry accounts funded through cash deposits made by himself up to August 10, 2016.
The tribunal adjourned the case after the lead prosecuting counsel, Aliyu Umar (SAN), conceded that Onnoghen was not properly served with the charges and the summons.
Umar agreed that the CJN was not personally served with the charges and the court's summons, as required by the law. He, therefore, requested the tribunal to direct a fresh service on the CJN.
Justice Wole Olanipekun on Monday lead over 97 prominent lawyers to court questioned the CCT on the jurisdiction to hear the case, and after deliberations, the case was adjourned.
He told the tribunal that he and other defence lawyers only appeared in court in protest against the jurisdiction of the tribunal.
Olanipekun equally said that, from the account given by the court official earlier in the proceedings, the CJN was not served with the charges and summons personally, but through his aide.
He then insisted that the law requires that the defendant be served personally.