Congolese journalist jailed for insulting Governor
Congolese journalist jailed for insulting governor
A reporter named Steeve Mwanyo Iwewe, who works with the privately owned broadcaster Radio Television Sarah, was convicted on March 1 in the Mbandaka criminal court on a charge of insulting Équateur Governor Bobo Boloko Bolumbu.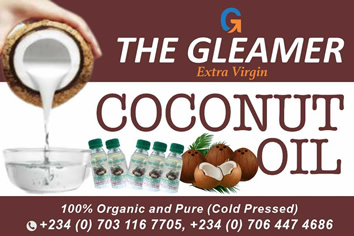 According to a statement signed by Committee to Protect Journalists (CPJ) and distributed by APO Group noted that authorities in the Democratic Republic of Congo should not oppose journalist Iwewe's appeal of a year-long prison sentence for insulting a provincial governor, the Committee to Protect Journalists said on Friday.
According to Souverain Pontife Ikolombe, the journalist's lawyer, who spoke with CPJ. Iwewe was sentenced to one year in prison and instructed to pay $200 in damages to Bolumbu, his lawyer said; Iwewe is currently in Mbandaka central prison, where he has been detained since his arrest on February 27.
Ikolombe told CPJ that he will appeal the judgment tomorrow at the Tribunal de Paix de Mbandaka appeals court, alleging that the original trial was improperly held.
Iwewe is the first journalist CPJ is aware of having been imprisoned in the country since president Félix Antoine Tshisekedi Tshilombo took office on January 24.
Responding to the situation, CPJ's Africa program coordinator, Angela Quintal said that the Democratic Republic of Congo may have a new president, but it seems the ambition to censor journalists whom the authorities find undesirable is unchanged, "Governor Bolumbu should not contest Iwewe's appeal, so his conviction can be overturned and he can be released," she said.
Iwewe was arrested and beaten by the governor's security agents on February 27 in Mbandaka while covering Bolumbu's arrival at a protest against an increase in state taxes, according to his lawyer.
Security officers told Iwewe to stop filming and taking photographs, but the journalist refused, Ikolombe told CPJ.
"You came here to do your work, let me also do mine freely," Iwewe told the officers when they told him to stop reporting, according to local press freedom group Journaliste en Danger. The governor then ordered Iwewe's arrest for insulting him, Ikolombe told CPJ.
Re:NYSC Shuns Applications By Southern Medical Corps Members Who "Desperately" Want To Redeploy From North Due To Insecurity
The attention of NYSC Management has been drawn to a story with the above caption, making the rounds on social media. The write-up is a misrepresentation of facts.
In a statement issued by the NYSC's Deputy Director of Press and Public Relations Emeka Mgbemena on Sunday in Abuja said the report is misrepresentation of facts.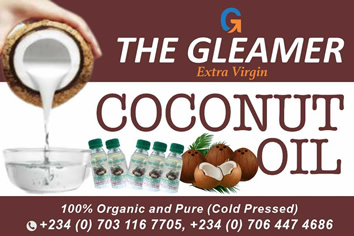 According to the statement, in accordance with the Relocation Policy of the Scheme, the exercise is carried out based on two grounds, namely; Marital and Health grounds.
Relocation on the ground of marriage is applicable only to female Corps Members. On the ground of health, the Corps Member's medical history must be presented, with a written application.
It is imperative to state that in NYSC, all lives matter, just like the Director-General has emphasised on so many fora. The safety and well-being of Corps Members and members of staff remains of paramount importance to the Corps.
However, Corps Members at all times must also be security conscious and never treat their safety with levity, by unduly putting themselves in harm's way through risky behaviours.
Rest assured, the Scheme in all matters on deployment of Corps Members, relies strictly on the advisories from the security agencies.
It is therefore advisable for clarifications to be sought from the Scheme on issues pertaining to its operations, to avoid the error of inaccurate reportage, or outright spread of falsehood and misinformation.