FG To Prosecute Parents Who Refuse To Enroll Children In School – Minister
Malam Adamu Adamu, the minister of Education, has said that Nigeria would soon implement policy to prosecute parents who refused to enroll their children of school age in schools across the country.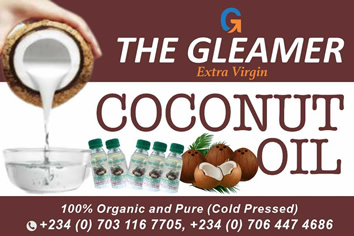 Adamu said in Abuja on Monday while addressing newsmen during the 9th edition of the Weekend Ministerial briefing.
He said parents who sabotage the efforts of the government at reducing the number of out of school children would soon be criminalised and would be made to face the wrath of the law.
"Unless the issue of parents who refused their children going to school is made a crime, and we start jailing parents, the menace of out of school children will not be resolved.
"There are many who are still working behind culture, religion.
"So the ministry is to effect this policy so that any parent whose child of school age refuses to take them to school will be jailed,'' he said.
Speaking on matching grant and other intervention funds for basic education in Nigeria, the minister said a total of N350 billion had been expended on the sub-sector as against N360 billion spent by the previous administration.
"In the six years preceding the Buhari Administration, between 2009 and 2014, the Federal Government spent about N360 billion worth of intervention on basic education covering textbooks, teacher professional development, construction of classrooms and library resources among others.''
Adamu added that in 2015, matching and non-conditional grants disbursements to 15 states of the Federation and the Federal Capital Territory amounted to N68.4 billion.
He also said that in 2016, grants disbursements to 29 states and the FCT amounted to N77 billion.
According to him, in 2017 the Federal Government provided a total of N95 billion to 24 states and the FCT, and another N109 billion to 20 states and the FCT.
"During the four year under review, the government of President Muhammadu Buhari provided a total grant to include, matching grants, educational imbalance fund, special educational fund and good performance fund.
"Others are instructional materials funds, teacher professional development fund, as well as Universal Basic Education Commission (UBEC) implementation and monitoring funds across geo-political zones as attached.''
Adamu emphasised that corruption and lack of political will from state governments were among other reasons responsible for collapse of basic education across the states.
"Having come to this painful conclusion, the Federal Government decided to deduct from source, part of the last tranche of the Paris Club refund from all the states that have not been able to access their monies from (UBEC).
"If this attitude of deliberate refusal on the part of states to provide counterpart funding for basic education continues, then the Federal Government will have no choice than to sustain its strategy of deducting counterpart funding of states percentage from source,''
Adamu added that stakeholders were awaiting the decision of the Federal Executive Council (FEC) on the reduction of matching grants for state governments.
Eid-el-Fitr: Buhari Asks Christians, Muslims To Jointly Pray Against Kidnapping, Banditry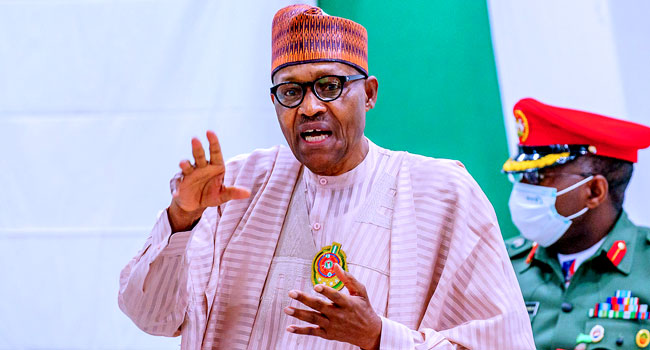 President Muhammadu Buhari in his Eid-el-Fitr message to Nigerians asked both Christians and Muslims to unite and jointly pray against tragic incidents of kidnapping and banditry.
He also called for practices that promote brotherhood and forgiveness noting that unity and solidarity among all citizens is imperative especially at this time when Nigeria is faced with multiple challenges.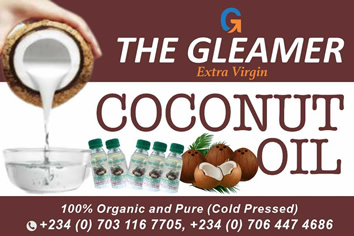 This was disclosed in a statement signed on Wednesday by the President's Senior Special Assistant on Media and Publicity, Garba Shehu.
"On this blessed occasion, I wish that the Eid festival brings with it peace, safety, security, brotherhood, and love amongst all.
"Unity and solidarity among all citizens, Muslims, and Christians are imperative especially at a time when our country is faced with multiple challenges which are surmountable only when we come together as one.
"It is important that we remember how we share, through our faiths, common bonds that should serve to unite us and not allow ourselves to succumb to those who seek to divide us, using our two great religions, for their own selfish advantages.
"We should jointly pray against the tragic incidents of kidnapping and banditry and the desperate quest for political power expressed through blackmail against the existence of our country as a united entity.
"We must resist the temptation to retreat into our communities. I urge our political and religious leaders as well as traditional rulers to encourage our citizens to turn towards one another in love and compassion," the statement read in part.
President Buhari said further that it is noteworthy and delightful to see "Christians breaking fast and in some instances, extending goodwill and gifts to Muslim faithful during the Ramadan."
He added that "This model also shone through with Muslim groups joining Christian festivities. These are practices that promote brotherhood and forgiveness."
The President, therefore, urged Nigerians to continue to observe all COVID-19 prevention measures and celebrate responsibly during the holidays.