Gymnastic:Team Nigeria dazzled at Boston Cup
Gymnastic:Team Nigeria dazzled at Boston Cup
Joel Ajayi
Nigeria, at weekend saw two of her gymnasts in the national colour as the first african country to participate in the just concluded Biggest Rythmic Gymnastics Competition in Boston, United States of America.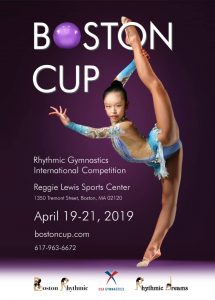 The tournament which began on the 19th of April 2019 and ended on April 21st 2019, saw two young Nigerians win Silver and bronze in the tournament.
Nigeria, as a first black nation to take part in the Boston cup in history of the tournament, competed with countries like Japan, USA, Canada, China, Romania amongst others.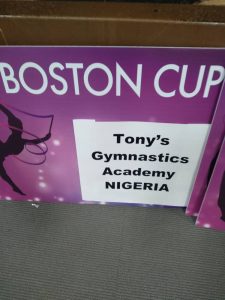 After a three day fierce event, Jeanette Oluwateniola won Silver medal overall while Amanda Jedidiah won bronze medal overall.
While speaking on the exploit of Nigeria in the competition, the head coach,Tony International Gymnastics TIG club, Anthony Asuquo, commended the kids for making Nigeria proud in far away USA.
"I am happy to always purify our negative names out there, I want the world to know that Nigeria is a place to be and that the government should have plans for children." He expressed.
Coach Asuquo equally said that five nigerians would have represented the country but Visa hitches remained a cog in the wheel of acceleration:  "We are five Gymnasts to attend the competition, but the others couldn't get an appointment for Visa interview, they include Gabriella Asemota, Stephanie Onusiriuka and Danielle Asemota, and also coach Mindy.