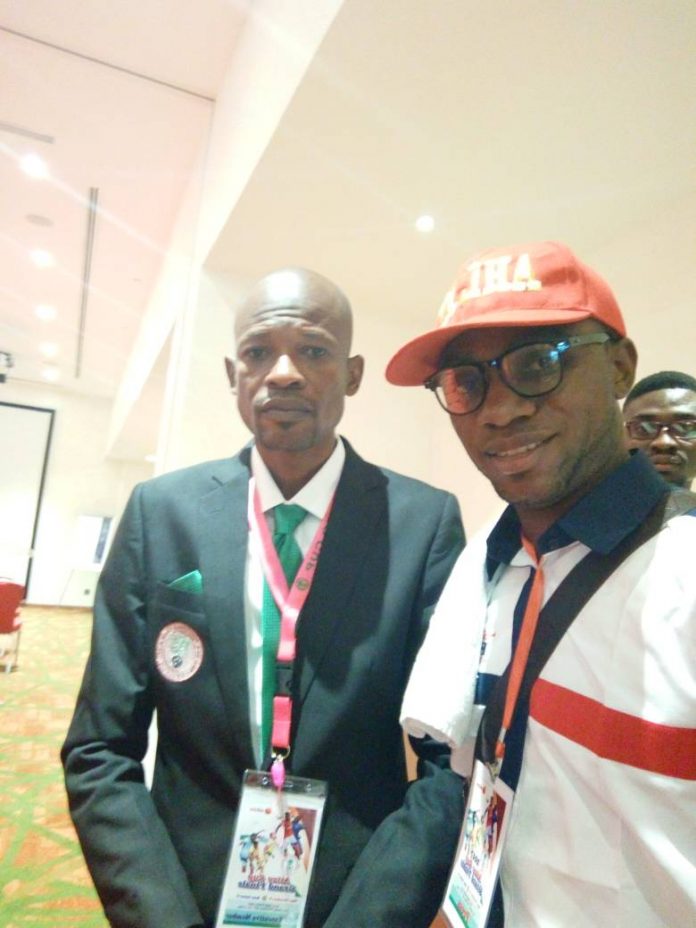 Maxi Sports Congratulates Ahmed Fresh Yusuf's re-appointment into CAF
Sports Consulting firm, Maxi Sports has congratulated the Nigeria Football Federation Executive Member,  Ahmed Fresh Yusuf over his re-appointment into the Confederation of Africa Football Technical and Development Committee under the New CAF era. 
Ahmed Fresh Yusuf who's  appointment marks his third tenure with the Apex football governing body in Africa had previously been outstanding in the Development of Africa football in last two tenures. 
Executive Director of Maxi Sports, Olaoluwa Aro reacting to the List of Appointments into CAF Committee released by the body on their website dated Wednesday October 25, 2017 said it's delighting to have Fresh in CAF again. 
" Honestly I'm happy and very pleased that Alhaji Yusuf Fresh is into the CAF board, especially in area of his strength – which is in Development of the Game"
"It's a reward for hard work,  We in Maxi Sports believe in his leadership skills in elevating Africa football in area of technicality and Development"
"We Congratulate him and wish him the best and others appointed from Nigeria" he said. 
In Nigeria,  Ahmed Yusuf Fresh is currently NFF Referee Appointment Committee Chairman and  Football Association Chairman for Niger State.
He has organised various Grassroots football tournament for the development of Young players in Nigeria that have yielded talented active professionals playing in different part of the World. 
Fresh's Passion for the Game has consistently being recognised at various levels- which tells on the series of Awards of Excellence conferred on him on accounts of development is leadership brings to Football in Africa.