NANS drums support for Ogun East, Ogun central senatorial candidates of green party
NANS drums support for Ogun East, Ogun central senatorial candidates of green party
The national leadership of the National Association of Nigerian Students (NANS) said it had  resolved to rally supports for two of their comrades aspiring for the senatorial seats of Ogun east and Ogun central under Green Party.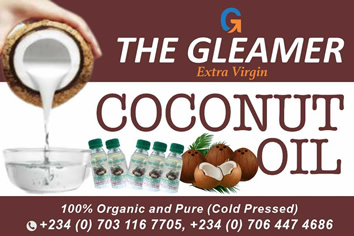 A statement signed by Mr Adeyemi Azeez, its national Public Relations Officer (PRO) and made available to newsmen in Abuja on Wednesday.
The comrades are Armstrong Akintunde and Abimbola Majekodunmi.
Azeez said the decision was made after the association's emergency executive/stakeholders meeting held at the University of Abuja on Monday, Jan. 18 .
According to him, NANS make bold to say that these comrades have remarkably served the organisation with worthy and enviable accumulated records of achievements.
"For reference purpose,  Comrade Temitope Akintunde was the first president of National Association of Ogun State Students who fought and mobilised local government bursaries across the 20 local government in the state.
" It was during his days as national president that some academically excellent indegienous students of Ogun state got free sessional hostel accommodations across campuses of higher learning in Ogun state.
" Also, it was during his tenure as president that the indegienous students of Ogun state got access to free notebooks and textbooks coupled with free tutorial classes to equip them ahead of exams.
"However, history will also not forgive NANS, if we fail to appreciate the unrelenting efforts of Comrade Mrs Abimbola Majekodunmi, a former director of Gender, NANS, who ensured during her days that some offices at the NANS national are automatically reserved for the females.
Azeez, however, called on Majekodunmi to continue on her  BSC ( Beyond School Certificate)  programme organise to train Nigerian students vocationally, thereby making them self sufficient while in school and after.
He, therefore, called on Nigerian students and Nigerians at large to as a matter of developmental interest rally round supports and cast there votes respectively to their members in the coming National Assembly Elections.
Eid-el-Fitr: Buhari Asks Christians, Muslims To Jointly Pray Against Kidnapping, Banditry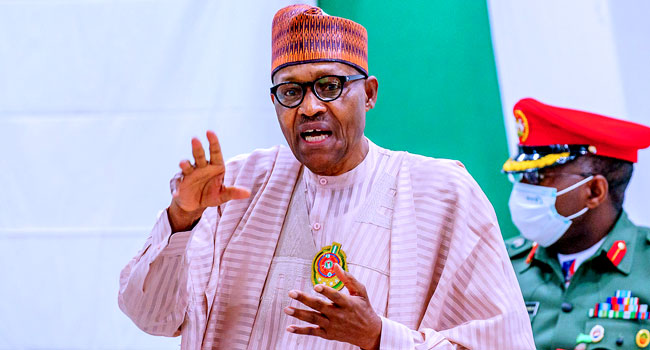 President Muhammadu Buhari in his Eid-el-Fitr message to Nigerians asked both Christians and Muslims to unite and jointly pray against tragic incidents of kidnapping and banditry.
He also called for practices that promote brotherhood and forgiveness noting that unity and solidarity among all citizens is imperative especially at this time when Nigeria is faced with multiple challenges.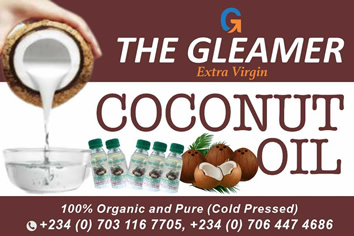 This was disclosed in a statement signed on Wednesday by the President's Senior Special Assistant on Media and Publicity, Garba Shehu.
"On this blessed occasion, I wish that the Eid festival brings with it peace, safety, security, brotherhood, and love amongst all.
"Unity and solidarity among all citizens, Muslims, and Christians are imperative especially at a time when our country is faced with multiple challenges which are surmountable only when we come together as one.
"It is important that we remember how we share, through our faiths, common bonds that should serve to unite us and not allow ourselves to succumb to those who seek to divide us, using our two great religions, for their own selfish advantages.
"We should jointly pray against the tragic incidents of kidnapping and banditry and the desperate quest for political power expressed through blackmail against the existence of our country as a united entity.
"We must resist the temptation to retreat into our communities. I urge our political and religious leaders as well as traditional rulers to encourage our citizens to turn towards one another in love and compassion," the statement read in part.
President Buhari said further that it is noteworthy and delightful to see "Christians breaking fast and in some instances, extending goodwill and gifts to Muslim faithful during the Ramadan."
He added that "This model also shone through with Muslim groups joining Christian festivities. These are practices that promote brotherhood and forgiveness."
The President, therefore, urged Nigerians to continue to observe all COVID-19 prevention measures and celebrate responsibly during the holidays.