NCC's Priority Is To Ensure Consumer's Satisfaction — Danbatta
NCC's Priority Is To Ensure Consumer's Satisfaction — Danbatta
Nigerian Communications Commission (NCC) says consumer protection and satisfaction are its major priorities.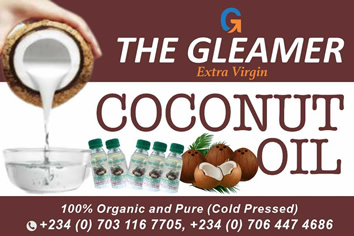 The Executive Vice Chairman of the commission, Prof. Umar Danbatta, said this when the President of Kaduna Chamber of Commerce, Industry, Mines and Agriculture (KADCCIMA) led other officials of the chamber on a visit to the commission in Abuja on Monday.
Represented by Ismail Adedigba, the NCC Deputy Director, Consumer Affairs, Danbatta said: "The commission places emphasis on consumer rights.
"NCC places more emphasis on issues of consumers as a section of the Telecom Act 2000 is dedicated to consumer protection.
"Because of that, we have series of programmes by which we make sure that consumers are protected.
"NCC's priority is to ensure that consumers get value for their money and feel satisfied with services rendered to them."
The NCC boss said that the organisation disseminates information to educate customers so as to protect them from being cheated by service providers.
According to him, trade fair is one of the avenues through which NCC educates consumers.
He added that "this year is not going to be an exception because we have KADCCIMA's invitation to participate in this year's trade fair in Kaduna.
"We have actually processed the required fees that will enable us to participate at the fair and we plan to go the extra mile to make sure that we organise NCC Special Day and the whole essence of that is to express our support for the activities of the chambers."
Danbatta said that with respect to the request by the chamber on sponsorship of quiz competitions for secondary schools, there was a circular which prohibited the commission from sponsoring such events "but by way of collaboration, we will see how we can help."
Earlier, the President of KADCCIMA, Dr. Muheeba Dankaka, said that the group was in NCC to seek partnership over the forthcoming Kaduna International Trade Fair.
Dankaka said that the fair, with the theme: "Consolidating Interface Between Industry and Agriculture for Nigeria's Sustainable Development", is scheduled for March 29 to April 7, 2019.
She said that the theme was chosen to complement government's efforts toward revamping the country's economy and to drive investments in agriculture and manufacturing.
She added that during the 10-day fair, there would be some flagship events and appealed to
NCC to sponsor quiz competitions for senior secondary students in the 19 northern states.
Dankaka congratulated the NCC boss and the management for "effectively steering the affairs of the commission."
Ishaya Idi, a council member of KADCCIMA, said that the 2019 trade fair was special because it was the 40th anniversary.
Idi explained that KADCCIMA was the first chamber of commerce to stage an international trade fair in Nigeria.
He added that "we are happy that we have attained 40 years, so we will celebrate it in a big way with more exhibitors participating.
"The chamber will use the opportunity of the fair to honour its founding members and beneficiaries."
Eid-el-Fitr: Buhari Asks Christians, Muslims To Jointly Pray Against Kidnapping, Banditry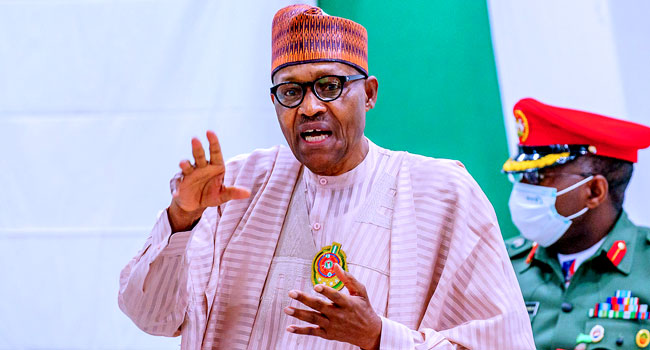 President Muhammadu Buhari in his Eid-el-Fitr message to Nigerians asked both Christians and Muslims to unite and jointly pray against tragic incidents of kidnapping and banditry.
He also called for practices that promote brotherhood and forgiveness noting that unity and solidarity among all citizens is imperative especially at this time when Nigeria is faced with multiple challenges.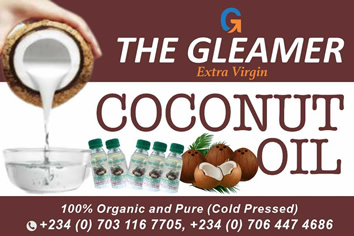 This was disclosed in a statement signed on Wednesday by the President's Senior Special Assistant on Media and Publicity, Garba Shehu.
"On this blessed occasion, I wish that the Eid festival brings with it peace, safety, security, brotherhood, and love amongst all.
"Unity and solidarity among all citizens, Muslims, and Christians are imperative especially at a time when our country is faced with multiple challenges which are surmountable only when we come together as one.
"It is important that we remember how we share, through our faiths, common bonds that should serve to unite us and not allow ourselves to succumb to those who seek to divide us, using our two great religions, for their own selfish advantages.
"We should jointly pray against the tragic incidents of kidnapping and banditry and the desperate quest for political power expressed through blackmail against the existence of our country as a united entity.
"We must resist the temptation to retreat into our communities. I urge our political and religious leaders as well as traditional rulers to encourage our citizens to turn towards one another in love and compassion," the statement read in part.
President Buhari said further that it is noteworthy and delightful to see "Christians breaking fast and in some instances, extending goodwill and gifts to Muslim faithful during the Ramadan."
He added that "This model also shone through with Muslim groups joining Christian festivities. These are practices that promote brotherhood and forgiveness."
The President, therefore, urged Nigerians to continue to observe all COVID-19 prevention measures and celebrate responsibly during the holidays.