Prince Olatunbosun Congratulates PMB Over His Re-Election
Prince Olatunbosun Congratulates PMB Over His Re-Election
As celebration kicks off in every corner of the country, Prince Ishola Abiodun Olatunbosun, chairman MD/CEO, Dallas Halimgton Oil Limited, an international oil and gas organisation could not hold his joy and satisfaction over the re-election of President Muhammadu Buhari for his second term in office.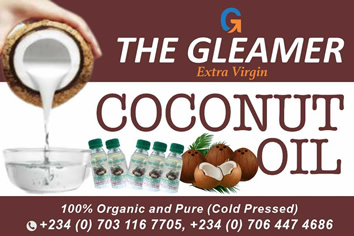 Prince Olatunbosun who is also an Ambassador for Peace, spoke on behalf of the board of trustees and entire staff of the oil firm.
He explained that President Muhammadu Buhari has fought a good fight for the lovely people of Nigeria and deserves to carry on the good works he has already started. He also told LEADERSHIP in an interview that President Buhari plan for the oil and gas reforms, policy and conduct of business with other nations would go a long way to solve issues on the long run.
Prince Olatunbosun also called on all other party faithful and Nigerian to join hands together to move the nation to the NEXT LEVEL.
Recall that President Buhari was on Wednesday declared winner of the just concluded presidential elections following his re-election bid on the platform of the All Progressives Congress (APC) with a total of 15,191,847 votes, beating other contenders. "The other losers should take it in good faith, regardless of party they belong.
We are all Nigerians and should pray for progress and prosperity in the next 4years of Mr President," he concluded.
Re:NYSC Shuns Applications By Southern Medical Corps Members Who "Desperately" Want To Redeploy From North Due To Insecurity
The attention of NYSC Management has been drawn to a story with the above caption, making the rounds on social media. The write-up is a misrepresentation of facts.
In a statement issued by the NYSC's Deputy Director of Press and Public Relations Emeka Mgbemena on Sunday in Abuja said the report is misrepresentation of facts.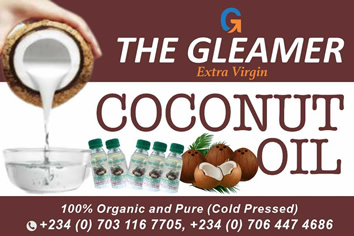 According to the statement, in accordance with the Relocation Policy of the Scheme, the exercise is carried out based on two grounds, namely; Marital and Health grounds.
Relocation on the ground of marriage is applicable only to female Corps Members. On the ground of health, the Corps Member's medical history must be presented, with a written application.
It is imperative to state that in NYSC, all lives matter, just like the Director-General has emphasised on so many fora. The safety and well-being of Corps Members and members of staff remains of paramount importance to the Corps.
However, Corps Members at all times must also be security conscious and never treat their safety with levity, by unduly putting themselves in harm's way through risky behaviours.
Rest assured, the Scheme in all matters on deployment of Corps Members, relies strictly on the advisories from the security agencies.
It is therefore advisable for clarifications to be sought from the Scheme on issues pertaining to its operations, to avoid the error of inaccurate reportage, or outright spread of falsehood and misinformation.