World Bank Gets New President
World Bank Gets New President
By Agency Report The Executive Directors of the World Bank on Friday unanimously selected David Malpass as the new president of the World Bank Group.
Mr Malpass' five-year term will begin on April 9.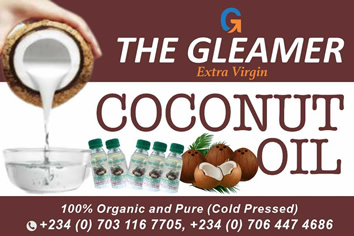 A statement by the group said the Board expressed its deep gratitude to Interim President, Kristalina Georgieva, for her dedication and leadership in recent months.
The executive directors followed the selection process agreed in 2011.
The process included an open, transparent nomination where any national of the Bank's membership could be proposed by any Executive Director or Governor through an Executive Director
The process was then followed by a thorough due diligence and a comprehensive interview of Mr. Malpass by the Executive Directors.
The Board said it looked forward to working with Mr. Malpass on the implementation of the Forward Look and the capital package agreement as articulated in the Sustainable Financing for Sustainable Development Paper.
Mr. Malpass previously served as Under Secretary of the Treasury for International Affairs for the United States.
As Under Secretary, Mr. Malpass represented the United States in international settings, including the G-7 and G-20 Deputy Finance Ministerial, World Bank-IMF Spring and Annual Meetings.
He was also represented the US in meetings of the Financial Stability Board, the Organization for Economic Cooperation and Development, and the Overseas Private Investment Corporation
Re:NYSC Shuns Applications By Southern Medical Corps Members Who "Desperately" Want To Redeploy From North Due To Insecurity
The attention of NYSC Management has been drawn to a story with the above caption, making the rounds on social media. The write-up is a misrepresentation of facts.
In a statement issued by the NYSC's Deputy Director of Press and Public Relations Emeka Mgbemena on Sunday in Abuja said the report is misrepresentation of facts.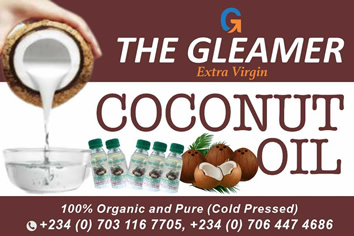 According to the statement, in accordance with the Relocation Policy of the Scheme, the exercise is carried out based on two grounds, namely; Marital and Health grounds.
Relocation on the ground of marriage is applicable only to female Corps Members. On the ground of health, the Corps Member's medical history must be presented, with a written application.
It is imperative to state that in NYSC, all lives matter, just like the Director-General has emphasised on so many fora. The safety and well-being of Corps Members and members of staff remains of paramount importance to the Corps.
However, Corps Members at all times must also be security conscious and never treat their safety with levity, by unduly putting themselves in harm's way through risky behaviours.
Rest assured, the Scheme in all matters on deployment of Corps Members, relies strictly on the advisories from the security agencies.
It is therefore advisable for clarifications to be sought from the Scheme on issues pertaining to its operations, to avoid the error of inaccurate reportage, or outright spread of falsehood and misinformation.