The Court of Appeal sitting in Kaduna State has upheld the election of Abdullahi Ganduje as duly elected Governor of Kano State. The Peoples Democratic Party (PDP) and its candidate had on April 11 filed...
The senior women's National Basketball team has been seeded in pot three alongside Japan, Brazil and Great Britain ahead of the draw ceremony for the 2020 Olympic Games Qualifying Tournament. The team picked one of...
Buhari, Osinbajo, governors, party leaders attend APC NEC  The National Executive Committee (NEC) of the All Progressives Congress (APC) convened at the party's National Secretariat Friday afternoon. As at about 3pm when the meeting opened, most...
Joel Ajayi The Minister of Youth and Sports Mr. Sunday Dare has said that the desire of the present government under the leadership of President Muhammadu Buhari is to formulate a policy that will ensure...
The Sandy Roy Beauty Therapy Institute (BTI) Abuja launch event took place on Tuesday 12th November 2019, at BTI office in Maitama, Abuja. There was a great turn out of experts, professionals, and enthusiasts...
The least paid federal worker on Level 1 Step 1 will earn N360,000 per annum while the highest-paid at Level 17 Step 9 will take home N6,215,435 per annum. These are the highlights of  the...
President Muhammadu Buhari on Wednesday presided over the Federal Executive Council (FEC) meeting. The meeting started at the Council Chamber of the Presidential Villa, Abuja around 11 am. This was his first FEC meeting after returning...
Joel Ajayi The Federal Ministry of Information and Culture has announced the postponement of the 2019 Abuja Carnival slated for 21st to 25th November 2019. In a statement signed by the ministry Chief Press Secretary Joseph...
Joel Ajayi The Federal Capital Territory Football Association, FCT Football Association  Chairman, Mohammed Adam Mouktar has vowed that the FCT football governing body will support and encourage any initiatives that will bring about growth and...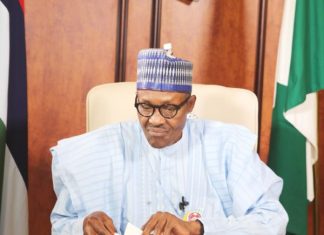 ….Directs ICPC to beam searchlight on MDAs not enrolled to IPPIS …As ICPC uncovers payment of N3.3bn paid into the private account by Water Resources ministry President Muhammadu Buhari on Tuesday lamented that Nigerians...