Transfer Saga: How Mikel Obi Refused to compensate me After I Linked Him Worth $4m Deal In Kuwait SC – Okafor
What a cruel fate Michael Okafor is going through in the hands of his namesake, Mikel John Obi, as he has alleged that the former Super Eagles captain refused to compensate him after linking the player to Kuwait SC in a mouthwatering contract deal for two years.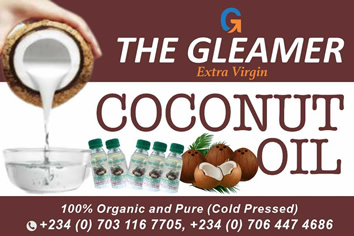 Okafor said that he played an active role in linking the former Chelsea midfielder to Kuwait SC in a deal worth $4million dollars.
Sadly, he was sidelined and Mikel has refused to compensate after he signed the 2 – year contract with Kuwait SC in June.
"I linked Mikel John Obi to the deal that made him sign for Kuwait SC during the summer transfer season in June. Myself and partner, (Bader Almeraabi), who is based in Kuwait linked Mikel to the club for the deal," Michael Okafor said.
"We had a conference call with Mikel and I told him everything, including the monetary figure in the deal.
"After we did the conference call, which involved John Obi Mikel, Abdullah Al-hamdan, the club agent of Kuwait SC, my partner, Bader and myself, the club went behind to contact Mikel John Obi and continued negotiation with him.
"When I contacted Mikel, he told me he will keep me posted as the event unfold, that I should not worry.
"Painfully for me, Mikel, the Nigerian Youth Ambassador never kept his promises, he never kept me posted, he never told me anything about the deal.
"He went behind me to seal the deal and I have been trying to talk to him for us to settle amicably. But, he has refused to listen to me. All my messages to him were only read by him without reply. He reads all of them but no reply.
"I brought such a lucrative offer in Kuwait SC at the age of 34 years and he is not willing to compensate me. I can't imagine that Mikel will do this to me, a brother who brought such a lucrative deal to him. A Nigerian youth ambassador. His behaviour is very shocking.
"I insisted that I should be paid compensated. At least I should get a commission from the deal. Mikel John Obi told me is that I should go to Abdullah ( who he normally calls Abdul) to get my commission. 
"He informed me that he will not give me my commission and that I should go to Abdullah to get it.
"I then asked him – Why not ask yourself how did Abdullah get your number? And you now directed me to contact Abdullah for my commission, forgetting that I connected you to him. 
"Mikel simply exhibited a greedy nature which I never suspected. This is very wicked as he insisted that I should go to Abdullah, who is the club agent of Kuwait SC to get my commission.
"Imagine a lucrative deal at the age of 34 years for a player like Mikel getting him a deal that is worth four million US dollars for two years is enough for him to gladly compensate me.
"It is not a child's play, it's enough for him to compensate me without stress. The deal also came with the latest BMW 2022 model edition, yet he refused to be kind to me," Okafor said sadly.
Kida Promises Brighter Future For Basketball
As preparations for the eargely awaited elections into a new board of Nigeria Basketball Federation hots up, the outgoing president of the NBBF board, Engr. Ahmadu Musa Kida, has reiterated his unflinching desires to take the game to greater heights.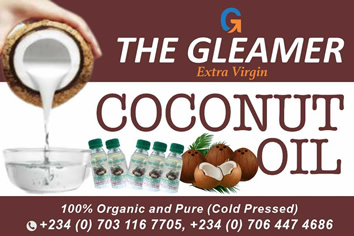 While speaking with journalists in Lagos, Kida stated that his love and passion for the game, and particularly, the desire to see its rapid development at the grassroots level are reasons behind his reelection bid.
" I'm seeking reelection as the president of NBBF because basketball in Nigeria is still a work in progress. I have so much believe in the potentials of the youths playing this game and their ability to rule the world," he enthused.
" What the world have seen so far, are just glimpses and tips of the iceberg. I believe that with concerted efforts and dedication to the game, the future of basketball in Nigeria is very bright," he said.
It would be recalled that in his four years as the president of NBBF, Musa Kida facilitated the sponsorship of the division 1 and 2 basketball league by Total Oil. He also returned the NBBF Premier League after four years in the doldrums.
Kida was credited for his immense and selfless moral and financial support that ensured D'Tigress won the Afrobasketball championship three times in a roll; 2017, 2019 and 2021.
He also supported D'Tigers to become the first African national team to defeat the USA, in a basketball game.
Through his Ahmadu Musa Kida Foundation, he funded several grassroots basketball programmes across West Africa., particularly, popularising the 3×3 games. As well as, supporting grassroots basketball programmes in Rivers State, leading to their winning of gold medals in three National Sports Festival for both male and female.
He added conclusively, "Together, we can achieve more. Therefore, I remain committed to the development of the game in Nigeria. I want to reassure lovers of basketball of my selfless drives to secure a brighter future for the game in the country."