NYSC Dismisses Report Of DG's Plan To Islamize Benue Orientation Camp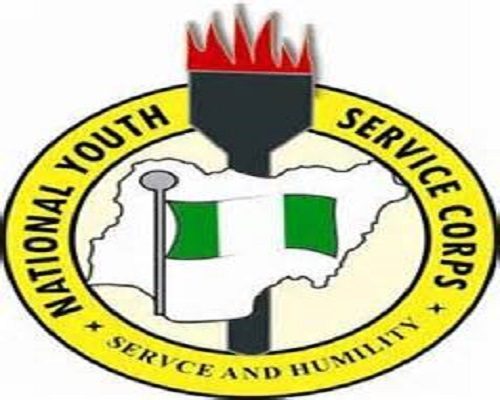 Joel Ajayi
The management of the National Youth Service Corps (NYSC) has rebuffed the report speculating that the Director General of the Scheme, Brigadier General Ibrahim Shuaibu, is orchestrating plans to Islamize Benue camp, describing it as the imagination of the writer.
A group under the auspices of Coalition for Peace and Justice had in a statement alleged that the NYSC DG expressed anger that there is no Mosque in the camp and ordered Benue State Coordinator to build a mosque in the camp immediately.
However, in a statement signed by the scheme's Director, Press and Public Relations, Adenike Adeyemi, the management noted that the DG's instruction was targeted at corps welfare and aimed at ensuring all groups worship under structures built for that purpose and not exposed to negative weather elements in the event of rain or extreme sunshine.
The management further said that there was no time during the DG's visit such instruction was given, insisting that the scheme recognizes all faith and even allowed the National Association of Catholic Corpers (NACC), Nigerian Christian Corpers Fellowship (NCCF) and Muslim Corpers Association of Nigeria. (MCAN) to operate without hinder in the camp.
"When we visited the camp, the DG observed the three associations worshiping in the open space, he therefore instructed the State coordinator to provide spaces for them, as those worshiping should have a structure under which they should worship. The instruction was therefore targeted toward the welfare of the corps members.
"In fact, it wasn't only Muslim Corpers Association of Nigeria (MCAN) that he saw that day. He was only concern about the welfare of the corps members without prejudice. As the scheme does not favour any religion against another.
"So the DG's instruction was targeted at corps welfare and aimed at ensuring all groups worship under structures built for that purpose and not exposed to negative weather elements in the event of rain or extreme sunshine," the statement read.
The management wondered where those peddling the report of Islamization got it from, urging mischief makers to leave the scheme out of any religion, political or ethnic sentiment as it cannot be working against the vision of the scheme.
Nigerians Call For More Women In Governance, Say It Will Reduce Corruption
Exasperated by rising corruption in Africa's most populous country, stakeholders in the fight against corruption in Nigeria have identified adequate inclusion of women in governance as an antidote to public sector corruption while lamenting the government's effort in implementing the revised National Gender Policy (NGP).
The call for the inclusion of more women in governance had been necessitated by the low representation of women in Nigeria's governance structures.
Human rights lawyer Mary Musa led the call during PUBLIC CONSCIENCE, an anti-corruption radio programme produced by the Progressive Impact Organization for Community Development, PRIMORG, Wednesday in Abuja.
Speaking during the programme, Musa stated that Nigeria would be heading in the better direction if more women are deliberately handed opportunities in political leadership and public service as they embody the values, character and integrity, which is needed in building a corrupt-free nation.
She noted that Nigerian women are prudent and have been equipped to instill prudence, character and integrity in the mind of their children and can replicate these virtues in leadership positions.
"If we (government) put more women who are prudent in the government spaces, political spaces, corruption will reduce drastically because they are coming with values, character and integrity. We are not saying take any woman because she is a woman, we are saying take women who know what it means to be in political offices.
"If we select those women knowing they are influencers in their spaces doing fantastic and credible jobs with excellent value systems, Nigeria is headed for a better place.
"We have credible women, but they face barriers like sexual harassment at workplaces. Even in politics, we have a lot of women going into politics, but there are god-fathers who want to take advantage of the young women coming into politics. It's beyond being credible and competent. It's about creating an enabling environment for the woman to thrive," Musa stressed.
On the government's lacklustre approach on implementing the revised National Gender Policy, she revealed that the most effective tool in persuading the Federal Government to implement the policy remains sensitization, advocacy and peaceful protest.
Musa also regretted that implementation of the National Gender Policy is stifled by a lack of political will and urged the government to enforce the policy and place punitive measures on public offices that fail to align with the provisions of the revised NGP.
On her part, Communications Manager Mujidat Agbabiaka backed Nigerian women to do well if given more opportunities in leadership, emphasizing that women have what it takes to participate in leadership and make the country better. She added that women must be encouraged and empowered to take charge of administration because of their discipline and integrity.
Agbabiaka said, "We've seen women out there doing well in their leadership capacity and their homes are not broken. They still perform their maternal roles. They still take care of their families, their husband and children, immediate and extended families."
Ahead of the 2023 general elections, she advised women not to sell their votes to politicians, urging them rather to study the manifestos of political parties and candidates in order to make informed decisions.
"We know the roles the politicians play in impoverishing the women further by giving them seasoning cubes and wrappers as if those things matter in politics and electioneering. We have said that these things are wrong and women should desist from accepting gifts but rather look inward into candidates and see what they are offering based on their manifestos."
Some Nigerians who phoned into the programme from Abuja, the nation's capital, alluded that Nigeria would be better governed and less corrupt if women were given more leadership opportunities owing to their antecedents from the home front.
PRIMORG and the Women's Rights Advancement & Protection Alternative (WRAPA) are collaborating to promote the revised gender policy of the Federal Government for more opportunities for women in Nigeria.
Public Conscience is a syndicated weekly anti-corruption radio program used by PRIMORG to draw government and citizens' attention to corruption and integrity issues in Nigeria.
The program has the support of the MacArthur Foundation