FG To Extends Lockdown In FCT, Lagos Ogun states For 7days
FG To Extends Lockdown In FCT, Lagos Ogun states For 7days
Joel Ajayi
There is an indication that the Federal Government may announce some days extension for the lockdown for Lagos, Abuja and Ogun to curb the spread of Coronavirus in the country.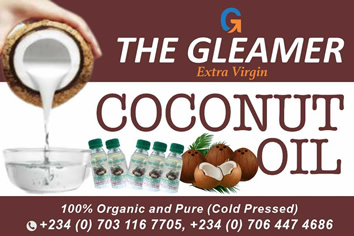 It will be recalled that, President Muhammadu Buhari had ordered a 14-day lockdown in Lagos, Ogun and the federal capital territory to contain the spread of coronavirus.
In a statement on Saturday, Garba Shehu, presidential spokesman, quoted Buhari as saying the lockdown is a major attempt to tackle the spread of COVID-19.
"We realize that today, there will be sons and daughters unable to visit their parents, and elders that are isolated from young ones. And there will be those who live day-to-day, eating as they earn, who face real and present suffering," he said.
"No elected government could ask more of the citizens of the country that elected them than today we ask of you. But we must ask you – once more – to observe restrictions on movement where they are in place, and follow the instructions of our scientists and medical advisers: stay home, wash your hands, save lives.
"The freedoms we ask you to willingly forsake today will only last as long as our scientific advisers declare they are necessary. But they are essential – world over – to halt and defeat the spread of this virus.
"Instead, the defeat of the virus in our country will be in our hands, alone. We cannot wait for others. We can only depend on ourselves now.  And so we must  – and we will – end this outbreak ourselves as Nigerians, together".
Also, on Saturday in Abuja, the Chairman of the Presidential Task Force (PTF) on COVID-19, Mr Boss Mustapha said stay at home may extend for some days.
According to Bos Mustapha, President Buhari will direct the announcement of the extension as only the President has the power to do. He revealed that the extension may not exceed 7 days. " The President will be briefed today and if there is any need for the extension Mr President will not hesitate to give the announcement later today.
"In his (Buhari) address to the nation, he did say 14 days in the first instance. So, it is open. It is based on what has happened within these 14 days. Have the objectives been met, have they satisfied the objectives, has it gone in the direction we wanted it to go?
"If that has been achieved, he will look at all the information available to him as the President of Nigeria and I can assure you that he will make a decision that is in the best interest of the people of Nigeria."
"We will have the responsibility of reporting back to Mr President who did say the declaration was on the advice of the minister of health and experts that informed his decision in signing the Quarantine Declaration 2020.
"At the end of our evaluation, our advice and recommendation will be presented to Mr President and at that point, he and he alone can take that decision whether the lockdown would either be extended or it will stop at the expiration of 14 days."
Lagosians, FCT Resident are already complaining about the 14 days lockdown, the hunger virus has set in and boredom also killing many people silently. People are also defying the order of lockdown as many people in Abuja and Lagos trooped outside to go to their various place of work.
Eid-el-Fitr: Buhari Asks Christians, Muslims To Jointly Pray Against Kidnapping, Banditry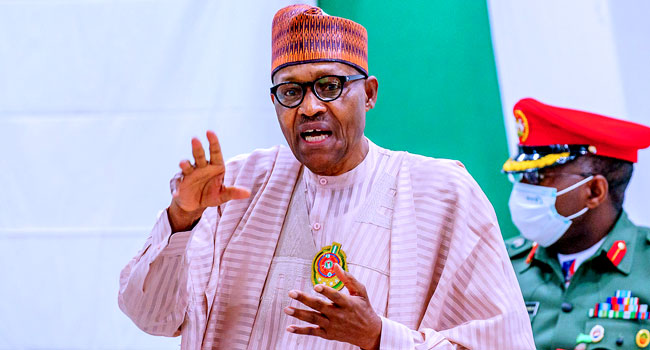 President Muhammadu Buhari in his Eid-el-Fitr message to Nigerians asked both Christians and Muslims to unite and jointly pray against tragic incidents of kidnapping and banditry.
He also called for practices that promote brotherhood and forgiveness noting that unity and solidarity among all citizens is imperative especially at this time when Nigeria is faced with multiple challenges.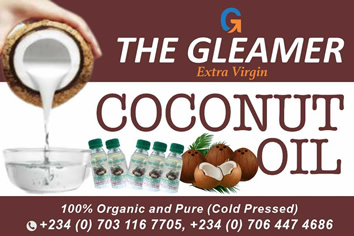 This was disclosed in a statement signed on Wednesday by the President's Senior Special Assistant on Media and Publicity, Garba Shehu.
"On this blessed occasion, I wish that the Eid festival brings with it peace, safety, security, brotherhood, and love amongst all.
"Unity and solidarity among all citizens, Muslims, and Christians are imperative especially at a time when our country is faced with multiple challenges which are surmountable only when we come together as one.
"It is important that we remember how we share, through our faiths, common bonds that should serve to unite us and not allow ourselves to succumb to those who seek to divide us, using our two great religions, for their own selfish advantages.
"We should jointly pray against the tragic incidents of kidnapping and banditry and the desperate quest for political power expressed through blackmail against the existence of our country as a united entity.
"We must resist the temptation to retreat into our communities. I urge our political and religious leaders as well as traditional rulers to encourage our citizens to turn towards one another in love and compassion," the statement read in part.
President Buhari said further that it is noteworthy and delightful to see "Christians breaking fast and in some instances, extending goodwill and gifts to Muslim faithful during the Ramadan."
He added that "This model also shone through with Muslim groups joining Christian festivities. These are practices that promote brotherhood and forgiveness."
The President, therefore, urged Nigerians to continue to observe all COVID-19 prevention measures and celebrate responsibly during the holidays.