100 Children Ready To Compete At 2021 Golf Clinic
No fewer than 100 children, as from Monday, will slug it out at the 2021 Children Golf Development Clinic inside the IBB International Golf and Country Club in the Nigeria's Capital City Abuja.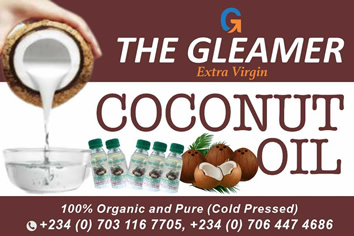 The two-week event tagged "Future Champions of Golf" is being put together by the club's Ladies Section.

It is part of efforts to raise the level of sport by the Executive Committee led by Lady Captain MaryRose Richard-Obioha.

More than 70 children and teenagers, whose ages range from 5 to 18 years, have so far registered and the organizers believe that more are still coming.

According to the event's organizing Chairman, Joy Ikwue who is also the Vice Lady Captain, top Nigerian professional golfers will offer life skills training to the children with a view of integrating them into the game.

"Golf is a game of rules and in as much as there will be many rules for the children to learn, we will also want them to know about service to humanity, country and fellow golfers," Ikwue stated.

She said the club's ladies have traditionally always arranged this summer development clinic for over a decade now and the section has tried to sustain the developmental programme with the aim of discovering potential young golfers.

"The clinic is to catch them young and groom them so as to become assets for their parents and Nigeria as a whole."

Ikwue, however, lamented the difficulties in getting sponsors as some of the letters sent out did not receive any response.

She, however, thanked the Nigeria Content Development and Monitoring Board, Rotary Club, as well as members of the club for their support.

The clinic will run from Monday July 26th to Friday August 6th.
Transfer Saga: How Mikel Obi Refused to compensate me After I Linked Him Worth $4m Deal In Kuwait SC – Okafor
What a cruel fate Michael Okafor is going through in the hands of his namesake, Mikel John Obi, as he has alleged that the former Super Eagles captain refused to compensate him after linking the player to Kuwait SC in a mouthwatering contract deal for two years.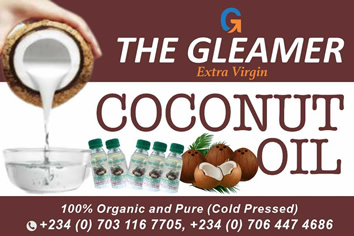 Okafor said that he played an active role in linking the former Chelsea midfielder to Kuwait SC in a deal worth $4million dollars.
Sadly, he was sidelined and Mikel has refused to compensate after he signed the 2 – year contract with Kuwait SC in June.
"I linked Mikel John Obi to the deal that made him sign for Kuwait SC during the summer transfer season in June. Myself and partner, (Bader Almeraabi), who is based in Kuwait linked Mikel to the club for the deal," Michael Okafor said.
"We had a conference call with Mikel and I told him everything, including the monetary figure in the deal.
"After we did the conference call, which involved John Obi Mikel, Abdullah Al-hamdan, the club agent of Kuwait SC, my partner, Bader and myself, the club went behind to contact Mikel John Obi and continued negotiation with him.
"When I contacted Mikel, he told me he will keep me posted as the event unfold, that I should not worry.
"Painfully for me, Mikel, the Nigerian Youth Ambassador never kept his promises, he never kept me posted, he never told me anything about the deal.
"He went behind me to seal the deal and I have been trying to talk to him for us to settle amicably. But, he has refused to listen to me. All my messages to him were only read by him without reply. He reads all of them but no reply.
"I brought such a lucrative offer in Kuwait SC at the age of 34 years and he is not willing to compensate me. I can't imagine that Mikel will do this to me, a brother who brought such a lucrative deal to him. A Nigerian youth ambassador. His behaviour is very shocking.
"I insisted that I should be paid compensated. At least I should get a commission from the deal. Mikel John Obi told me is that I should go to Abdullah ( who he normally calls Abdul) to get my commission. 
"He informed me that he will not give me my commission and that I should go to Abdullah to get it.
"I then asked him – Why not ask yourself how did Abdullah get your number? And you now directed me to contact Abdullah for my commission, forgetting that I connected you to him. 
"Mikel simply exhibited a greedy nature which I never suspected. This is very wicked as he insisted that I should go to Abdullah, who is the club agent of Kuwait SC to get my commission.
"Imagine a lucrative deal at the age of 34 years for a player like Mikel getting him a deal that is worth four million US dollars for two years is enough for him to gladly compensate me.
"It is not a child's play, it's enough for him to compensate me without stress. The deal also came with the latest BMW 2022 model edition, yet he refused to be kind to me," Okafor said sadly.