15-Year-Old Aisha Cries Out Over Father's Detention At IGP's Special Tactical Squad Abuja
A 15-year- old Aisha Sanusi has appealed to President Muhammadu Buhari to use his good offices to order the Inspector General of Police to release her father Malam Sanusi Mohammed Inuwa who has been in the police custody under a dehumanizing condition for no just cause.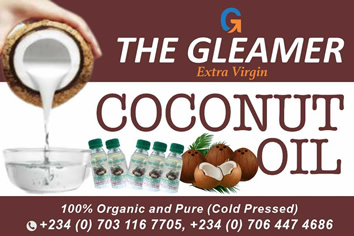 Miss Aisha wrote an open letter addressed to President Muhammadu Buhari on her Facebook page and this attracted so many comments, our reporter contacted her and heard her story.
On arrival at NICON quarters, House No:10, Sokoto State. Our reporter sought audience with the brave and devastated young girl in her early 15 and the mother who was laying down sick and could barely notice our stay. According to Aisha, trouble started on Sunday,16th of May 2021 ; able body men came looking for her father, Mal.Sanusi who happens to be a journalist ( Publisher) and business man, who publishes Daily Focus Newspaper. My father received them but they said my father was under arrest, he asked them for what offence and they said until he gets to Abuja.
They took him to Abuja by road and detained him at STS Abuja, the IGP Special Tactical Squad that specializes in catching kidnappers, armed rubbers, bandits from May 16th till 18th on the orders of DSP Hamza Galadima, who the police claimed as complainant, who had business deals with my father.
In fact, my father told me that DSP Hamza Galadima purchased 10 plots of land from his company Cowries Alliance but made a staggered payment of 8 plots beginning around October or November 2020 totaling 10 million Naira, but wants to take full possession of 10 plots instead of 8 plots he paid for.
It was at this juncture they had serious disagreement leading to DSP Hamza Galadima CSO to the IGP threatening and my father also petitioned the IGP to caution and investigate him which was published on his newspaper Daily Focus. This publication angered DSP who ordered his arrest and perpetual detention using the IGP STS division, Abuja.
My father didn't commit any crime to warrant his detention at STS former SARS police division. As am speaking to you, he has spent more than 34 days in the cell with suspected hardened criminals because he was arrested again by the same man who led the others on Saturday, May 29 in the night. Initially, they came like kidnappers and bandits without proper identity. They men beat up my father, my uncle, my mother and myself. I was slapped more than twice, my mother pushed down on the floor, our doors shattered, properties destroyed, my uncle bundled into the car along side my father but they later released my uncle.
This has brought shame to my family, because people in the estate and around the vicinity now see my father as a criminal. My mother's health has worsened.
I want President Buhari and other well meaning Nigerians to come to my father's rescue. Because DSP Hamza Galadima will never be the IGP's CSO forever, and he is using his office to dehumanize and maltreat my father. He forgot that Allah owns him and placed him in that position.
We have done everything humanly possible to secure his release but DSP Hamza Galadima refused, some of his colleagues have talked to him but he refused.
That was why I wrote to President Buhari in tears, using my Facebook page so that he will help me release my father and carry out investigation to know what really happened.
House Committee Satisfied With FMYSD's Submission Over Athletes Ineligibility in Tokyo, Summons NBBF Over D'Tigress
The Honourable Minister of Youth and Sports Development, Mr. Sunday Dare alongside his Permanent Secretary, Alhaji Ismail Abubakar and the Ministry's Anti-Doping Committee appeared before the House Committee on Sports led by its chairman, Honourable Olumide Osoba.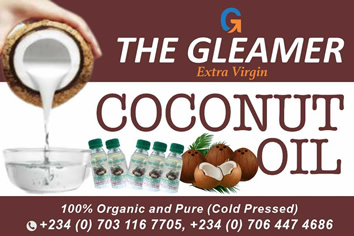 It was a meeting that provided the Minister with an opportunity to also shed more light on allowances of the women's basketball team, D'Tigress, payments made to the NBBF and the doping allegations against some Team Nigeria athletes to the Olympics in Tokyo, Japan.
In his report about the doping allegations, The Minister corrected an erroneous impression that many had by clearing the notion that the athletes were not guilty of doping or taking any form of illegal, performance enhancing substance.
"The Athletes were required to take three out of competition tests at 3 weeks intervals which of course they did but took it a week earlier, and that was why they were not allowed to participate in the Olympics. It should also be noted that, these ten athletes were not banned from participating in the Olympics but were ineligible to compete due to their missing the mandatory out-of-competition tests at the appropriate times," Dare said.
On the allowances of D'Tigress, it was through the adopt-an-athlete initiative of the Minister that the sum of Two Hundred and Thirty Thousand Dollars($230,000) was raised from a group of Banks for the D'Tigress and D'Tigers. This money came in during the Olympics and was deposited into the NBBF's CBN account.
According to the Minister, "we issued a statement regarding the $230,000 and on return from Olympics the players of both teams were asked to submit their account details so the CBN could process the payment at once, as we speak, we have only details of the female team; D'Tigress and none of D'Tigers obliged to this.
"Prior to now, the CBN have been instructed to process payment of the 12 female team members as first trench payment.
"The Process for the payment for D'Tigress is in place and near completion, the money is intact in the CBN account as CBN has provided statement of account to prove that the $230,000 NBBF fund was not misappropriated."
According to one of the Honourable members of the Committee, Honourable Dachung Musa, representing Jos South/ Jos East Federal consistency, "We are satisfied now that you have provided the right information, especially the fact that our athletes were not banned or found guilty of taking illegal substances. I will dare to say, information is key in portraying the good image of our dear country."
The Committee thereafter summoned the former NBBF President, Engineer Musa Kida to appear before it within two weeks.