2023 Belt and Road Media Community Summit Forum held in Beijing

The 2023 Belt and Road Media Community Summit Forum hosted by the China Media Group (CMG) was held in Beijing on Tuesday.
With the theme of "Joining Hands for Mutual Development, Working Together for Common Prosperity," this year's forum has encouraged media outlets from countries along the Belt and Road to achieve higher quality cooperation and deepen people-to-people exchanges.
More than 120 representatives from 54 media organizations and 33 countries and regions attended the summit through a combination of online and offline activities.
2023 is the 10th anniversary of the Belt and Road initiative proposed by Chinese President Xi Jinping," said Shen Haixiong, the vice minister of the Publicity Department of the Communist Party of China (CPC) Central Committee and president of CMG, adding that "The high-quality joint construction of the Belt and Road has become an effective platform for deepening international cooperation and an important path to jointly build a community with a shared future for mankind."
The results of the "Golden-Ribbon – Impressions of the Silk Road" campaign were also revealed.
Javad Mottaghi, the Secretary General of the Asia-Pacific Broadcasting Union (ABU), Abdelrahim Suleiman, the Secretary General of the Arab States Broadcasting Union, as well as representatives from Russia Today, SPB TV, Public Service Radio Television of Montenegro, Integra Capital (Argentina), the Belt and Road Initiative Japan Research Center, the African Film Association in China, Lion Television, the Publicity & Promotion Department of Tuscany, SONY (China) Co., Business Myanmar TV, Warner Bros. Discovery and TV5MONDE S.A.S. participated online.
Participants said the Silk Road Media Community was crucial to expanding international cooperation among media outlets to create mutual benefits, and the Belt and Road Initiative needed strong media cooperation and communication.
The forum was divided into three major themes, and a total of 11 major cooperation projects were also launched. The forum invited experts from think tanks as well as technical experts and scholars in the field of media to share their views and insights on two themes: "New Opportunities for Media Cooperation under the Global Development Initiative" and "Innovation and Application of Media Technology."
After seven years of development, the Silk Road Media Community has grown to 143 members and partners from 63 countries and regions.
Mane Triumphs Over Salah Penalties, As Senegal Win First-Ever 2021T Trophy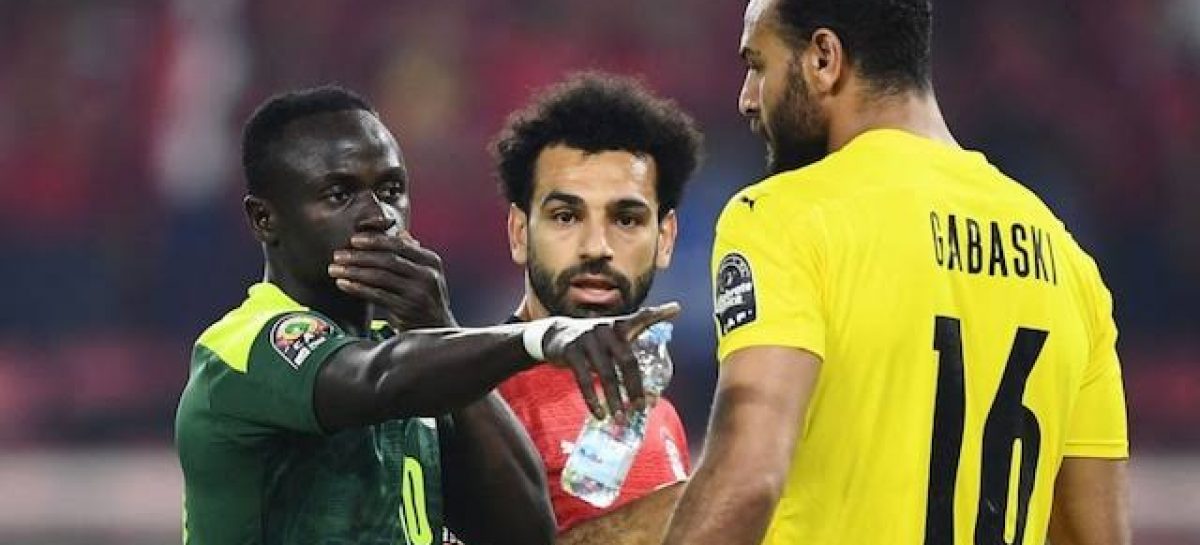 …Senegal celebrates, Egypt weeps
Battle of supremacy between Two Liverpool strikers on Sunday came to an end as Senegalese Sadio Mane's triumphed over Pharaohs of Egypt penalties 4-2 to win the first ever Africa Cup of Nation trophy at the Olembe stadium in Cameroon.
In a highly-anticipated AFCON final was headlined two Liverpool stars on either side of the pitch but Mane scraped past Salah in the encounter to emerged the winner.
An underwhelming AFCON came to a conclusion on Sunday Yaounde, Cameroon, with a excitements, fun and entertaining final for the most part.
Senegal who failed to win the AFCON trophy in 2019 by bowing to Algeria 2-1 in Egypt leave no stone unturned to ensure it won their firs ever AFCON trophy after three final.
Epic final finished goalless after 120 minutes after Mane miss penalty in the first five minutes of encounter but it was Egypt who prevailed in the shootout.
Senegal and Egypt have clashed on 12 occasions across all competitions, the Pharaohs of Egypt have the upper hand when it comes to the head-to-head record – having won exactly half of the meetings.
Senegal's celebrations at the end were epic final, with thousands of supporters making the trip across to Cameroon for the final.