Anambra 2021: APC will achieve landslide victory in November, says Princess Akobundu, Member, Nat'l Campaign Council
Following the approval and inauguration of the All Progressives Congress (APC) National Campaign Council for Anambra Governorship Election, the Party is set to record a landslide victory in the 6th November Governorship election, says Princess Gloria Akobundu, National Coordinator/Chief Executive Officer, African Union Development Agency-New Partnership for Africa's Development/African Peer Review Mechanism (AUDA-NEPAD/APRM) Nigeria and a Member of the Campaign Council.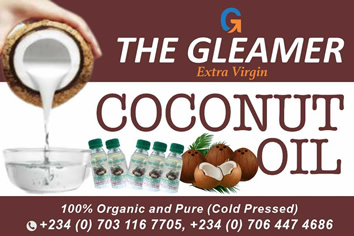 In a statement signed by Media Assistant to NC/CEO AUDA-NEPAD/APRM Nigeria Abolade Ogundimu Akobundu stated this in response to her inclusion in the Campaign Council.
According to her, the Council's primary mandate is to ensure the victory of Senator Andy Uba, the Party's Candidate for Anambra Gubernatorial Election.
"As part of strategic preparations for a victorious outing in the 6th November Governorship Election, APC has appointed a formidable National Campaign Council to be led by Governor Hope Uzodinma of Imo State as Chairman, supported by other serving and former Governors of the ruling party and other party stalwarts.
"In the interest of the Nation, our great party, APC is determined to achieve victory in the November Governorship Election in Anambra State through diligence and issue-base Campaign across the length and breadth of the State.
"We are confident of our achievements in the last six years and we will continue to build on them at the National and sub-National levels of government," she said.
Akobundu listed achievements of the ruling party to include the ongoing Second Peer Review of the Country after the first review in 2008, Presidential backing to Separation of Power among the three tiers of Government, the ongoing construction of second Niger Bridge.
The CEO also mentioned the recent signing of Petroleum Industry Bill (PIB) into law to unbundle bottle necks in local participation in the oil sector, among others.
In 2020, Akobundu was also a Member of APC National Screening and Appeal Committee for Aspirants in Ondo State Gubernatorial Election, where the party candidate emerged victorious.
The National Coordinator of AUDA-NEPAD/APRM Nigeria has received lots of commendation from the Continental and National bodies for the sustained success in the Country's ongoing Second Peer Review Process under her stewardship
The appointment which was approved on 17th August by Governor Mai Mala Buni, National Chairman of the APC Caretaker/Extraordinary Convention Planning Committee, CECPC, at the Party's National Secretariat, Abuja.
The AUDA-NEPAD Boss and her counterparts in the Council are expected to work tirelessly for the success of APC in the forthcoming election in Anambra State and increase its governance spread in the South-Eastern part of the Country.
.
.
Avoid Induced Rejection, Unauthorized Journeys, DG Admonishes Corps Members
Joel Ajayi
As 2021 Batch 'B' Stream Two Corps Members will be leaving the 3-week orientation camp on Tuesday the Corps Members have been advised to avoid induced rejection, rather accept their posting in good faith and settle down to contribute their quota to the development of their host communities.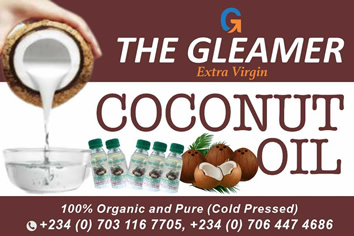 NYSC Director-General, Brigadier General Shuaibu lbrahim stated this on Monday while de-briefing the 2021 Batch 'B' Stream Two Corps Members and Camp Officials through a nationwide virtual address.
He said any Corps Member caught inducing posting or redeployment would be sanctioned in line with NYSC bye-laws.
He also disclosed that there is nothing like two weeks break after leaving the Orientation Camp, but added that if there is a compelling need for any Corps Member to travel, the concerned must obtain permission from the NYSC through the established channel.
Ibrahim said no Corps employer is authorized to grant permission to any Corps Member to travel.
"Once you get to your place of primary assignment tomorrow, don't put pressure on your employers for rejection.
"Don't lobby anyone that you want to change your posting or relocation. If they write to us that you induced or forced them to reject you, you will be punished."
As patriotic Corps Members, it is expected that you accept posting to anywhere you have been posted to and add value to the community", the DG added.
He urged them to be patriotic in the service to their fatherland and ensure they equally add value to themselves, NYSC Scheme and the society at large.
The Director-General admonished them to use the opportunity of NYSC platform to excel in life.
"You have gone through the rudiments of the Orientation Course, please take advantage of it and see what you can do for your fatherland.
"Let the spirit of the Orientation Exercise live in you forever as Nigerians. National integration should be your watchword. We should be united as a country", the DG added.
General lbrahim warned against the negative use of the social media, urging them to verify every information before it is shared online.
"Don't use fake news to promote disunity, shun cybercrimes and all forms of criminality. In whatever action that you are going to take, please look back at where you are coming from and avoid any action that will haunt you tomorrow.
"Shun drugs, be good citizens and good ambassadors of your, institutions, families and the NYSC Scheme", he said.
The Director-General implored the Corps Members to continue with the Post-Camp training in Skills Acquisition and Entrepreneurship Developnent Programme.
He revealed that the Scheme had partnered some financial institutions like the Central Bank of Nigeria, Access Bank, Bank of Industry, Unity Bank, NYSC Foundation, Leventis Foundation, among others, that are ready to support Corps Members with loans and trainings.
The Director-General stated that efforts are in top gear towards the establishment of National Youth Service Corps Trust Fund, which would make start-up capitals available to interested Corps Members to start-up their businesses as they exit Service.
Ibrahim also enjoined the Corps Members to be security conscious at all times and avoid any action that may endanger their safety.
He warned them against boarding vehicles from unauthorized motorparks, enjoining them to use approved motorparks.
"You must be security conscious and don't endanger your safety. Under no condition should you travel at night, or board vehicle along the road. Your welfare is very paramount to NYSC
If you are going to travel, you must be permitted. Write through employer to your Local Government Inspector and it will get to the State Coordinator for approval. If you are going to travel, ensure that you are permitted", the DG said.
He said the Scheme is making efforts to get rebate on flight charges for Corps Members that may want to travel by flight.
Ibrahim informed the Corps Members that efforts are on-going as directed by President Muhammadu Buhari to enlist Corps Members in the National Health Insurance Scheme for effective Medicare during the service year.
He advised the Corps Members to get COVID-19 vaccine in order to protect themselves and also protect others from the deadly virus.
In his vote of thanks on behalf of his colleagues nationwide, the Imo State Corps Camp Director, Otobo Joshua Osa IM/21B/1740 lauded the Director-General for his doggedness and passion for the welfare and security of Corps Members.
"We remain eternally grateful and we assure you of our commitment to the ideals of the NYSC, having imbibed all the lessons taught us in the course of the Orientation Programme", he concluded.