Dr Abubakar Applauds Sports Minister For Secondary School Basketball Initiative
With the lastest grassroots initiative from the Ministry of Youth and Sports Development, led by Sunday Dare, Dr Abubakar Auwulu has showered encomiums on the Sports Minister for conceiving the Secondary School Basketball Championships.
Dr Abubakar said the move is one that prioritizes grassroot sports development, which is critical for national sports development.
Abubakar, the Principal of Namman Secondary School, Kano stated thus: "With the abundance of talents in the country, most lying fallow, it's expedient to take Basketball and Sports in general to this basic level. It would provide an avenue for talents to be spotted from each geo-political zone. My school has a team already and this opportunity will be massive for them, just like other schools.
"The Sports Minister has shown that he is grassroots-oriented. The last time out, we had the Principal's Cup, which we participated in. Now basketball is in the fore. If we continue in this manner, alot of talents will be unearthed across different sports. This would boost local players discovery and help create healthy competition with those coming from abroad. The Minister has done well and we can not wait for this to start," he added.
The Sports Minister announced that the Secondary School Basketball Initiative will be taken to all geo-political zones to give every part an opportunity to play, with the zonal representatives making it to the national contest, in Lagos or Abuja .
Birthday Celebration:Basketball Stakeholders Hail Igoche Mark over Impactful Programs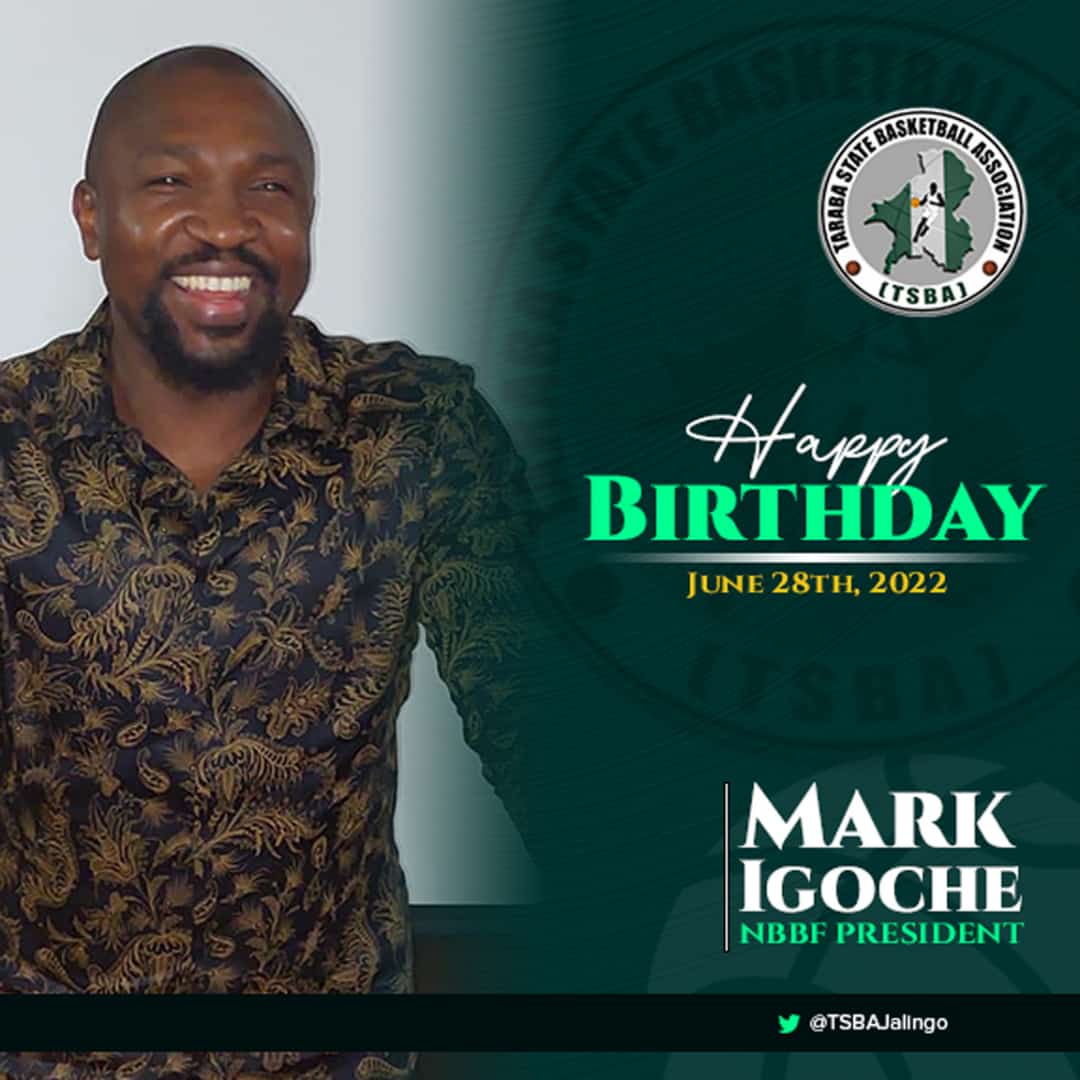 Stakeholders of Basketball in Nigeria have facilitated with the President of the Nigeria Basketball Federation NBBF, Mr.Igoche Mark has he turns a year old on Tuesday.
Mark who recently gave a new face to demostic basketball in Nigeria, through his pet project, "Mark D Ball" Basketball Championship, recieved commendations from stakeholders for his impactful programs.
In his felicitation message,the Vice Chairman FCT Basketball Association,Muhammed Sulaiman said,"Igoche Mark has lifted the local basketball league from the rag tag scenes to a new enviable heights.This is more than a birthday.Doubters and lameduck representation may think otherwise,but keep winning."
The Kaduna Basketball Association Chairman,Pastor Scambo Morrison wished the NBBF President more grace and wisdom to pilot the affairs of life.
Others who showered encomiums on the basketball administrator includes, Mr.Stanely Gumut,Coach Scott Nnaji,Mohammed Shehu,Kingsley Aigbonoga, Christopher Nnaji and Sylvanus Ofekun.