Final Batch of Nigeria's Paralympic Team Returns
… As FG pledges more support for Paralympians
Joel Ajayi
The final batch of Nigeria's Paralympics contingents to the just concluded Tokyo 2020 Paralympics Games recieved heroic welcome, as the Athletes with their medals arrived Nnamdi Azikwe International Airport on Thursday in Abuja.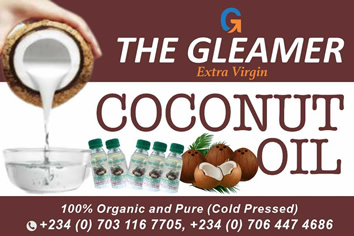 The team Nigeria that won a total of 10 medals; 4 Gold, 1 Silver and 5 Bronze, were given a befitting reception on their arrival.
While Speaking , Special Assistant on Sports to President Mohammadu Buhari, Daniel Amokachi, who represented the Minister of Youth and Sports development, commended the contingents for their good performance.
According to Amokachi, who was also an Olympic Gold Medalist said, its a great feeling because Nigerians are very happy with their success.
"Many factors affected them, from COVID-19 to acclimatization n and the rest, but they did not disappoint Nigerians, they did come out with medals as they used to do.
" Now that sports has been seen as business in the country, that is why the government has started athletes adoption campaign, to enable Nigerians support the athletes."
He assured the athletes of Federal government and ministry of youth and Sports's support, to help them prepare more for all the forthcoming competitions.
Also speaking, was Chef de mission to the Paralympics Games, Mr Peter Nelson, who said Nigeria learnt a lot of positives from the Games.
"Everything was in place from camp till our arrival here, we give glory to God.
" We realized that most countries take Paralympic serious, many Asian Athletes play for European country, they were all serious about it, this is telling us that we need to work harder before next Paralympics, but with the kind of Sports Minister we have, we are going to start what we call festival for young Paralympians that are willing to participate in the competition."
In this year's event, Nigeria paraded 22 athletes at the Games and a total of 10 medals were won, which placed them on 33rd on the overall medal table.
Transfer Saga: How Mikel Obi Refused to compensate me After I Linked Him Worth $4m Deal In Kuwait SC – Okafor
What a cruel fate Michael Okafor is going through in the hands of his namesake, Mikel John Obi, as he has alleged that the former Super Eagles captain refused to compensate him after linking the player to Kuwait SC in a mouthwatering contract deal for two years.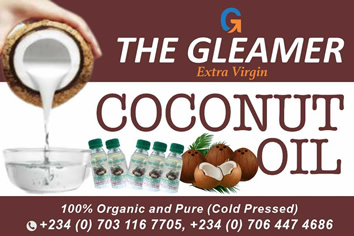 Okafor said that he played an active role in linking the former Chelsea midfielder to Kuwait SC in a deal worth $4million dollars.
Sadly, he was sidelined and Mikel has refused to compensate after he signed the 2 – year contract with Kuwait SC in June.
"I linked Mikel John Obi to the deal that made him sign for Kuwait SC during the summer transfer season in June. Myself and partner, (Bader Almeraabi), who is based in Kuwait linked Mikel to the club for the deal," Michael Okafor said.
"We had a conference call with Mikel and I told him everything, including the monetary figure in the deal.
"After we did the conference call, which involved John Obi Mikel, Abdullah Al-hamdan, the club agent of Kuwait SC, my partner, Bader and myself, the club went behind to contact Mikel John Obi and continued negotiation with him.
"When I contacted Mikel, he told me he will keep me posted as the event unfold, that I should not worry.
"Painfully for me, Mikel, the Nigerian Youth Ambassador never kept his promises, he never kept me posted, he never told me anything about the deal.
"He went behind me to seal the deal and I have been trying to talk to him for us to settle amicably. But, he has refused to listen to me. All my messages to him were only read by him without reply. He reads all of them but no reply.
"I brought such a lucrative offer in Kuwait SC at the age of 34 years and he is not willing to compensate me. I can't imagine that Mikel will do this to me, a brother who brought such a lucrative deal to him. A Nigerian youth ambassador. His behaviour is very shocking.
"I insisted that I should be paid compensated. At least I should get a commission from the deal. Mikel John Obi told me is that I should go to Abdullah ( who he normally calls Abdul) to get my commission. 
"He informed me that he will not give me my commission and that I should go to Abdullah to get it.
"I then asked him – Why not ask yourself how did Abdullah get your number? And you now directed me to contact Abdullah for my commission, forgetting that I connected you to him. 
"Mikel simply exhibited a greedy nature which I never suspected. This is very wicked as he insisted that I should go to Abdullah, who is the club agent of Kuwait SC to get my commission.
"Imagine a lucrative deal at the age of 34 years for a player like Mikel getting him a deal that is worth four million US dollars for two years is enough for him to gladly compensate me.
"It is not a child's play, it's enough for him to compensate me without stress. The deal also came with the latest BMW 2022 model edition, yet he refused to be kind to me," Okafor said sadly.