Huawei offers lowest 5G royalty cap of $2.5 to implementers

Huawei has said its newly announced 5G royalty rate will help increase adoption of the technology because it offers a transparent cost structure that can guide their investments.

The company announced that it will "provide a reasonable percentage royalty rate of the handset selling price, and a per unit royalty cap at US$2.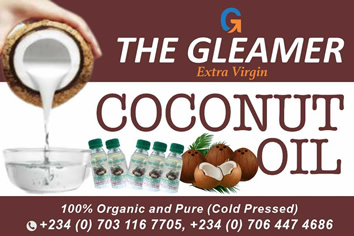 5."

This is a considerable impact on the 5G implementation landscape because Huawei has the largest collection of 5G patents in the world, far ahead of rivals such as Nokia, Qualcomm, and Ericsson. But compared to the aforementioned companies, Huawei is charging the lowest 5G patent licensing fee, over 40% less than Nokia and almost a third of what Qualcomm asked for.

"Huawei has been the largest technical contributor to 5G standards, and follows fair, reasonable and non-discriminatory (FRAND) principles when it comes to patent licensing," Jason Ding, Head of Huawei's Intellectual Property Rights Department said at the release of the company's whitepaper on innovation and intellectual property which captured the details of the structure.

"We hope that the royalty rate we announced today will increase 5G adoption by giving 5G implementers a more transparent cost structure that will inform their investment decisions moving forward," Ding added.

When a new generation of cellular connectivity is being developed, standards are created that allow phones to latch on these networks and enable global interoperability. When the standards are being set, companies like Qualcomm, Huawei, and Ericsson participate in the process and also come up with new technologies that they can patent in their name.

These patents form a critical component of how these next-generation cellular connectivity standards – 5G in this case – will work. And that's why they get their name – SEPs, which is short for Standard Essential Patents. HUAWEI is licensing its 5G SEPs for use in smartphones made by the likes of Apple and Samsung, in exchange for a royalty fee.

Huawei is the leading name when it comes to the number of 5G patents, and by a big margin. As per technology research and intelligence firm GreyB, HUAWEI had 3,000 declared 5G patent families as of March 2021. It is followed by Samsung (2,317 patent families) and LG (2,147 patent families), with Nokia, Ericsson, and Qualcomm sitting below it. Together, these six companies own 65% of the declared 5G Standard Essential Patent families, while the rest 35% is shared by roughly 70 companies.

Ding noted that Huawei estimates it will receive about 1.2 to 1.3 billion US dollars in revenue from patent licensing between 2019 and 2021. He also announced that for every multi-mode 5G smartphone, Huawei will provide a reasonable percentage royalty rate of the handset selling price, and a per unit royalty cap at US$2.5.
Francis Gurry, former Director General of World Intellectual Property Organization (WIPO), also spoke at the event saying, "In releasing its license fee structure for 5G standard essential patents (SEPs), Huawei is promoting the widespread adoption and use of standards designed to ensure interoperability, reliability and transparent competition, while at the same time providing a fair return for investment in R&D."

Huawei also launched a new patent mini-site on its website, with patents organized into different portfolios. This will be regularly updated to keep the industry informed of the company's latest innovations.
Song stated that Huawei will regularly announce further innovation and IP activities so that the public can better understand Huawei's innovation practices. This will be part of the company's broader initiative to be more open and transparent with the public.
Huawei ranked World's 2nd highest investor in R&D by EU
Tech company Huawei has been ranked second place out of 2,500 measured companies in the 2021 European Union (EU) Industrial R&D Investment Scoreboard. The company moved one place higher this year, having placed third in 2020.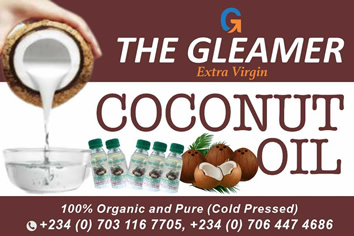 "Huawei is now ranked as the 2nd highest private sector investor in research and development in the world. The European Commission Industrial R&D Investment Scoreboard 2021 is recognized as one of the most authoritative global studies into private sector investment in research and development. International collaboration in the areas of research and science is very important so as to guarantee that the most innovative products and services are developed" said Tony Jin, Huawei's Chief Representative to the EU Institutions.
The 2021 EU Industrial R&D Investment Scoreboard is a European Commission publication. It ranks the research investment levels of 2,500 companies around the world that comprise 90% of the world's business-funded R&D. The report was prepared by the EU Joint Research Centre (JRC).
Much of the global research that Huawei carries out takes place in Europe. Huawei set up its first research center in Sweden in the year 2000. Today, Huawei employs over 2 400 researchers in 23 research centers across Europe. Through a series of partnerships with over 150 European universities, Huawei is deeply embedded within the ICT research ecosystem in Europe. Through this collaborative research activity, Huawei makes Europe fit for the digital age.
Huawei believes that international research collaboration strengthens EU competitiveness and contributes to climate change mitigation, thus strategically supporting the European Green Deal.