JARIGBE Wins Again In Review Appeals
… Fines Joe Agi, Odey N1m each
Editor
Appeal Court sitting in Abuja has reaffirmed Hon. Jarigbe Agom Jarigbe as the duly elected senator for Cross River North Senatorial By-Election.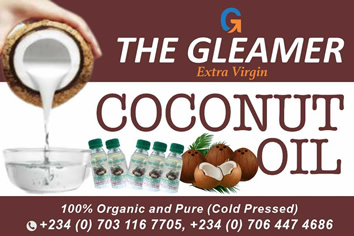 The court insist that once the court has taken a decision brought before it, it cannot be reversed, as the said judgement takes effect immediately it is delivered…except to correct or amend in a manner that will not affect the ruling or it's operative words.
According to the Appeal court, the appeal is a Gross-Abuse of the Court processes, and therefore the Court fines Joe Agi (SAN) and Stephen Odey N1m each.
A three-man appeal panel, headed by Justice Abubakar Datti Yahaya in a make or mar final judgment of the court.
The Justice maintained that the applicants were not sincere with their application, they only came to contrive the Judgement because the Appeal tribunal judgement wasn't favourable to them. "This court cannot revisit its Judgement"
In Court documents sighted by our correspondent show that Mr. Agi who brought his motion pursuant to Section 6(6), 246(3) of the 1999 Constitution of the Federal Republic of Nigeria (as altered) as well as Order 6 Rule 12 and Order 19 Rule 4 of the Court of Appeal Rules 2016 and under the inherent jurisdiction of the Court, is seeking the Court to "amend, correct and or set aside the order made in her judgment of July 30, which directed that Jarigbe be re-issued the Certificate of Return by the Independent National Electoral Commission (INEC)."
Summarily, he argued that the judgment of July 30 was in error and should be reviewed and corrected to return him as the winner, having scored the highest lawful vote in the by-election having claimed that the PDP had no lawful candidate.
For Odey, the July 30 judgment was in error because Mr. Jarigbe did not file a cross petition and so cannot be entitled to any relief of the Court warranting his being declared a winner of the election.
He is asking the Court to set aside that judgment since he polled the highest votes in the election as declared by INEC and was duly sponsored by his party, PDP.
The panel headed by Chioma Nwosu-Iheme while delivering judgments had consolidated three appeals: CA/C/NAEA/SEN/167/2021, CA/C/NAEA/SEN/168/2021, and CA/C/NAEA/SEN/169/2021 of the National and State House of Assembly Election Petition Tribunal delivered on June 18, 2021, ordered the Independent National Electoral Commission (INEC) to issue Mr Agom Jarigbe certificate of return which the court held was wrongly withdrawn from him.
Avoid Induced Rejection, Unauthorized Journeys, DG Admonishes Corps Members
Joel Ajayi
As 2021 Batch 'B' Stream Two Corps Members will be leaving the 3-week orientation camp on Tuesday the Corps Members have been advised to avoid induced rejection, rather accept their posting in good faith and settle down to contribute their quota to the development of their host communities.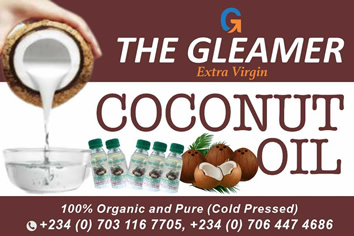 NYSC Director-General, Brigadier General Shuaibu lbrahim stated this on Monday while de-briefing the 2021 Batch 'B' Stream Two Corps Members and Camp Officials through a nationwide virtual address.
He said any Corps Member caught inducing posting or redeployment would be sanctioned in line with NYSC bye-laws.
He also disclosed that there is nothing like two weeks break after leaving the Orientation Camp, but added that if there is a compelling need for any Corps Member to travel, the concerned must obtain permission from the NYSC through the established channel.
Ibrahim said no Corps employer is authorized to grant permission to any Corps Member to travel.
"Once you get to your place of primary assignment tomorrow, don't put pressure on your employers for rejection.
"Don't lobby anyone that you want to change your posting or relocation. If they write to us that you induced or forced them to reject you, you will be punished."
As patriotic Corps Members, it is expected that you accept posting to anywhere you have been posted to and add value to the community", the DG added.
He urged them to be patriotic in the service to their fatherland and ensure they equally add value to themselves, NYSC Scheme and the society at large.
The Director-General admonished them to use the opportunity of NYSC platform to excel in life.
"You have gone through the rudiments of the Orientation Course, please take advantage of it and see what you can do for your fatherland.
"Let the spirit of the Orientation Exercise live in you forever as Nigerians. National integration should be your watchword. We should be united as a country", the DG added.
General lbrahim warned against the negative use of the social media, urging them to verify every information before it is shared online.
"Don't use fake news to promote disunity, shun cybercrimes and all forms of criminality. In whatever action that you are going to take, please look back at where you are coming from and avoid any action that will haunt you tomorrow.
"Shun drugs, be good citizens and good ambassadors of your, institutions, families and the NYSC Scheme", he said.
The Director-General implored the Corps Members to continue with the Post-Camp training in Skills Acquisition and Entrepreneurship Developnent Programme.
He revealed that the Scheme had partnered some financial institutions like the Central Bank of Nigeria, Access Bank, Bank of Industry, Unity Bank, NYSC Foundation, Leventis Foundation, among others, that are ready to support Corps Members with loans and trainings.
The Director-General stated that efforts are in top gear towards the establishment of National Youth Service Corps Trust Fund, which would make start-up capitals available to interested Corps Members to start-up their businesses as they exit Service.
Ibrahim also enjoined the Corps Members to be security conscious at all times and avoid any action that may endanger their safety.
He warned them against boarding vehicles from unauthorized motorparks, enjoining them to use approved motorparks.
"You must be security conscious and don't endanger your safety. Under no condition should you travel at night, or board vehicle along the road. Your welfare is very paramount to NYSC
If you are going to travel, you must be permitted. Write through employer to your Local Government Inspector and it will get to the State Coordinator for approval. If you are going to travel, ensure that you are permitted", the DG said.
He said the Scheme is making efforts to get rebate on flight charges for Corps Members that may want to travel by flight.
Ibrahim informed the Corps Members that efforts are on-going as directed by President Muhammadu Buhari to enlist Corps Members in the National Health Insurance Scheme for effective Medicare during the service year.
He advised the Corps Members to get COVID-19 vaccine in order to protect themselves and also protect others from the deadly virus.
In his vote of thanks on behalf of his colleagues nationwide, the Imo State Corps Camp Director, Otobo Joshua Osa IM/21B/1740 lauded the Director-General for his doggedness and passion for the welfare and security of Corps Members.
"We remain eternally grateful and we assure you of our commitment to the ideals of the NYSC, having imbibed all the lessons taught us in the course of the Orientation Programme", he concluded.