Meet Bash Alli, Nigeria's Number One Serial Black Mailer And Pathological Liar.
….Bash Alli's Releases Threat Letter to his Latest Blackmail Victim.
By Godfrey Istifanus
The infamous Bash Alli is back to his audacious retirement hustle – Blackmail! His victims haven't changed since the last one.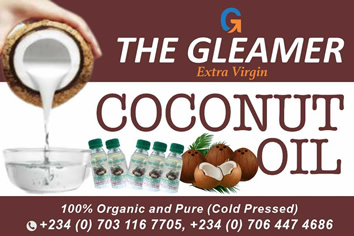 They have to have made sports minister and they have to have been drawn into some valiant proposal for national benefit; preferably his phantom world boxing fights. How things go from talks to turbulence with Bash Ali always claiming either damages or fraud remains a gimmical mystery
..Bash Alli has a confirmed reputation of being a serial blackmailer, pathological liar and manufacturer of phantom allegations that are totally unproven. This time, the Sports Minister is under Bash Alli's wrath because according to his frivolous claims, the Sports Minister has pulled the plug on his dream to stage a Guiness book of Records fight.
In his latest threat letter he is threatening to bring down the entire sports minsitry unless 14 million naira is paid to him in 14 days. After falsifying or distorting facts (which perhaps is only known to him) he continued with a slur of horrible names for the minster; these were contained in at least 5 lengthy paragraphs full of invectives, verbal insults unbecoming of an African elder.
He went on brazenly using the word Despite 7 times in two sentences; showing his gibberish was written on spur of a desperate moment. My heart goes to any reader who survives the landmines of lies and self-trumped heroics in his abnormality long letters and petitions which he mow circulates in the Social media.
Reading a few lines of his threat letter, exposes a man with a warped mind. A vicious man in need of psychiatric help.
Turning facts on its head. Denying what he said or did and completely out of control Bash issues all sorts of wild threats publicly even to the government. . Many of his lawyers have since dumped him after they could no longer put up with his propensity to concert lies and deny even things he said or did. Every new petition by Bash Alli has newly manufactured lies and allegations. He forgets that he who alleges must prove. That's why the decision of the Minister to sue Alli for 10 billion naira is welcomed. It's not about the money but about justice and the need to protect ones integrity. It's about bringing Alli to the court of law to answer for all these allegations or otherwise face the wrath of the law.
Back up and you will see a similar script. Every Sports Minister has abandoned Bash Alli. One Minister had his security beat him black and blue at the Ministry. It was Sunday Dare that paid the damages to Alli.
The Same Alli now turns around to accuse Dare of keeping his balance of 13 million. The Ministry lawyers and Bash lawyers met and Agreed to settle out of court. The judgment figure of 28M was brought down to 15m as agreed to by his lawyers. Payment was made with records to proof. Now Bash turns around to claim the 13M was kept by the Minister, outrageous!
Putting a stop to this hurtful and harmful menace might mean a follow through of serious criminal prosecution that either hurts his pocket, his freedom or maybe both.
Who knows what damage he has in store for the next minister. Bash needs to be stopped and helped. The present sports minster thank God is man of impeccable ethics and record keeping. Traits that have put Bash Alis latest sham to in the bin.
Re:NYSC Shuns Applications By Southern Medical Corps Members Who "Desperately" Want To Redeploy From North Due To Insecurity
The attention of NYSC Management has been drawn to a story with the above caption, making the rounds on social media. The write-up is a misrepresentation of facts.
In a statement issued by the NYSC's Deputy Director of Press and Public Relations Emeka Mgbemena on Sunday in Abuja said the report is misrepresentation of facts.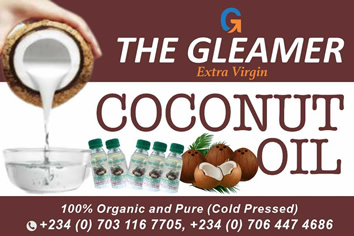 According to the statement, in accordance with the Relocation Policy of the Scheme, the exercise is carried out based on two grounds, namely; Marital and Health grounds.
Relocation on the ground of marriage is applicable only to female Corps Members. On the ground of health, the Corps Member's medical history must be presented, with a written application.
It is imperative to state that in NYSC, all lives matter, just like the Director-General has emphasised on so many fora. The safety and well-being of Corps Members and members of staff remains of paramount importance to the Corps.
However, Corps Members at all times must also be security conscious and never treat their safety with levity, by unduly putting themselves in harm's way through risky behaviours.
Rest assured, the Scheme in all matters on deployment of Corps Members, relies strictly on the advisories from the security agencies.
It is therefore advisable for clarifications to be sought from the Scheme on issues pertaining to its operations, to avoid the error of inaccurate reportage, or outright spread of falsehood and misinformation.