More Climate Crisis, Infectious Disease Loom Unless-Dr Goni
Joel Ajayi
The Conservator-General of National Park Service NPS, Dr Ibrahim Goni, has
revealed that more crisis, human diseases loom in the country, except activities of illegal loggers into parks and forests across the country are properly checked.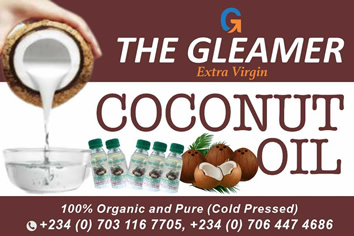 He stated this on Wednesday, in Abuja, during a Press conference on the Service's stand on illegal logging going on across Nigeria's forests reserves.
He expressed that, danger is enormous and there is need to protect the country's forests now, more than ever before.
According to him, the Service condemns this nefarious activities and warns that the long arms of the law will soon catch up with the perpetrators.
"We have also identified ignorance among Nigerians as one of the key factors militating against effort to fight this environmental disaster.
"The risks from illegal logging are dire; trees absorb and store carbon dioxide. If forests are cleared or even disturbed, they release carbon dioxide and other greenhouse gases which will be harmful to the environment and humans as well.
"Nigeria will be the victims of the activities of these illegal loggers if they continue unchecked."
Dr Goni added that: "a safe, clean, healthy and sustainable environment is the foundation of human life. But today, because of human action, the crises of climate change are directly and severely impacting our lives and environment negatively.
"Deforestation affects us all, whether we realise it or not.
"Forests have a big influence on rainfall patterns, water, soil quality and flood prevention too. Millions of people and animals rely directly on forests for their livelihood.
"Forest loss and damage is the cause of around 10% of global warming. There's simply no way we can fight the climate crisis if we don't stop deforestation. 
"It will lead to more infectious diseases in humans as it has been established that deforestation can be a strong driver of infectious disease transmission.
"It reduces biodiversity; the release of greenhouse gas emissions has been negatively affecting natural ecosystems and the climate."
Speaking on the effort of the Service' towards ensuring a safer and better parks across the country, Conservative General said: "The service is fighting hard to stop forest destruction, our environmental campaigns together with other stakeholders are starting to pay off, but there is still a lot more to do.
He sought for the support from all stakeholders, especially Nigeria media, to educate and sensitize more Nigerians on the implications. "
"We need to constantly educate and sensitise our people on the imminent dangers we can face, if we don't stop constant deforestation.
"The effects of climate change know no boundaries, poor or rich, although the poor are likely to be affected the most.
"We have to raise the bar of sensitisation against illegal logging higher indeed; our common future depends on it.
"People know these illegal loggers and their buyers, they live among us, and they should report them to the appropriate authorities, because the evil they are covering will consume us all, if not nipped in the bud.
"This is a call to action for all well-meaning Nigerians to join in the fight of protecting our ecosystem.
"The service will arrest and prosecute anyone found involved in illegal logging in any of our national parks."
National Parks Services Arrests 20 illegal loggers
…Pledges to Ensure Sanity In Nigeria Parks
Joel Ajayi
Conservator-General of National Park Service, Dr. Ibrahim Goni has revealed that about 20 illegal loggers were arrested in different park across the country.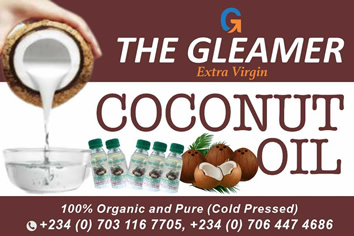 Dr Goni reiterated the park commitment to eliminate activities of Bandit, kidnappers in all parks across the country through the numerous strategies and modus operandi.
While Speaking Abuja on Wednesday during a press conference to update the public on the outcome of the recent joint patrol carried out at the Kainji Lake National Park he said that, 20 illegal loggers were arrested who had different sizes of trucks, some articulated trucks, loaded with timber were arrested by the joint patrol team.
According to him, the recent collective collaboration between securities agencies and community is yielding serious result as 20 illegal loggers arrested in different park across the country.
"Indeed, the collaborative efforts paying off and will effectively degrade the activities of bandits and other criminal elements within our Parks and the surrounding communities.
"It is worthy to note that this operation was successful because of the vital information shared to the Service and which is a crucial role every person in Nigeria should play.
"It is pivotal in decisively checking the activities of criminals
"About twenty (20) number of illegal loggers who had different sizes of trucks, some articulated trucks, loaded with timber were arrested by the joint patrol team.
"Trespassers will eventually be prosecuted in accordance with the laws of the land."
He assured the public that the management of the Park will continue to strive very hard to keep the sanity and integrity of our Parks.
"The Park, just like other forest reserves, has challenges such as illegal poaching, grazing, logging and fishing, and we have remained committed to attaining the desired status of a tourist destination for legal visitors
"The Management of the Park is fully aware of the security situation of the areas within our legal jurisdiction and as such, we are closing ranks with other relevant stakeholders to curb the daunting challenges associated with our operations.
"We will always evaluate, re-strategies and reinvigorate our ongoing operations to stem the tide of growing security threats around the Parks and adjoining communities
"We, therefore, call for continuous support from our host communities in this fight against illegal activities at our Parks and their environs."
He therefore, urged Nigerians not to rest on their oars until normalcy is completely restored to our dear country.
C-G also revealed the park is not leaving any stone unturned to ensure the staff are properly train and re-train: "We don't joke with training of our staff as new trend emerges, there is need to also equipped our men to enable them standout.
He also thanked the securities agencies: "these collaborations, which are a continuing exercise, would help to speedily restore peace and stability at our Parks, the host communities and Nigeria as a whole."