NANS Condemns Attack On Uche Nwosu, Church Vandalism By Gov. Uzodimma

Joel Ajayi

President of National Association of Nigerian Students NANs Comrade Chuks Okafor has condemned in its totality the action of Governor of Imo state Hope Uzodimma on the attack of 2019 gubernatorial candidate Comrade Uche Nwosu and well as church disruption.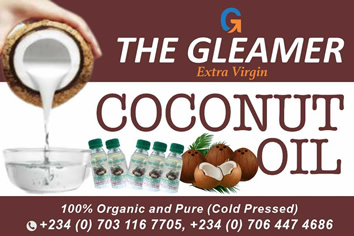 Speaking in press conference in Abuja the NANs president said the attack is devilish, forceful and uncivil.

While speaking he said "It is no longer news that Comrade Uche Nwosu, a former gubernatorial candidate in the 2019 election came under attack in a church while undertaking the funeral rites of his late mother. The attack which initially was suspected to be a kidnap because of the gestapo style employed by the men. Men on masks, fierce looking, dare devil, forceful and uncivil.

"In an effort to douse the tension, the police shamefully claimed the responsibility of the kidnapping of Comrade Uche Nwosu in church. Confirmed sources has it that the police men came from government house to carry out the dastardly act.

"We have watched with disdain the way and manner in which Governor Hope Uzodimma had conducted himself as governor, it will be correct to say that he's running governance with high handedness and gross tyranny.

"A governor who clamps down on every citizen, and leaders of the state is creating a dysfunctional society. No wonder why the state has gone from the peaceful Imo state to the haven of crisis.

"Kidnapping, attack and scores of killings have suddenly become a regular occurrence in the state since governor Hope Uzodimma assumed office as governor. "

Comrade Chuks Okafor added that, "Not too long ago, he sent the same police to unlawfully harass and humiliate Owelle Rochas Okorocha. They handcuffed him, paraded him on the streets on the order of the governor just to score cheap political points. We stand by Owelle Rochas Okorocha."

He Called on President Muhammadu Buhari to call Governor Hope Uzodimma to order before he finally destroys Imo state and lead the state to where all men come to bear arms.

While thanking the Inspector General of Police for conducting immediate investigation into the unlawful kidnap and attack of Comrade Uche Nwosu, we appeal that he beefs up security to the Okorocha's and Nwosu's families to avoid attacks on them by "unknown gunmen".
However, he said that Nigerian Student will not hesitate to come all out against Governor Uzodimma if he attempts any further attacks on these comrade families.

"It's worthy to note that, Comrade Uche Nwosu is a former official of NANS and Owelle Rochas Okorocha is a life Patron of NANS, we shall defend them in the face of oppression and intimidation.
"We shall be submitting a petition against Governor Hope Uzodimma to President Muhammadu Buhari, the Inspector General of Police and the Director General of the DSS. This will serve as the second phase of our engagement after this press conference." He said.
Kida Promises Brighter Future For Basketball
As preparations for the eargely awaited elections into a new board of Nigeria Basketball Federation hots up, the outgoing president of the NBBF board, Engr. Ahmadu Musa Kida, has reiterated his unflinching desires to take the game to greater heights.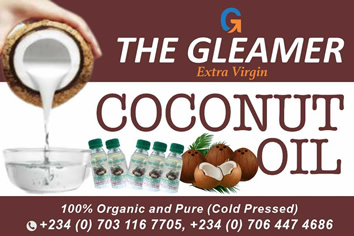 While speaking with journalists in Lagos, Kida stated that his love and passion for the game, and particularly, the desire to see its rapid development at the grassroots level are reasons behind his reelection bid.
" I'm seeking reelection as the president of NBBF because basketball in Nigeria is still a work in progress. I have so much believe in the potentials of the youths playing this game and their ability to rule the world," he enthused.
" What the world have seen so far, are just glimpses and tips of the iceberg. I believe that with concerted efforts and dedication to the game, the future of basketball in Nigeria is very bright," he said.
It would be recalled that in his four years as the president of NBBF, Musa Kida facilitated the sponsorship of the division 1 and 2 basketball league by Total Oil. He also returned the NBBF Premier League after four years in the doldrums.
Kida was credited for his immense and selfless moral and financial support that ensured D'Tigress won the Afrobasketball championship three times in a roll; 2017, 2019 and 2021.
He also supported D'Tigers to become the first African national team to defeat the USA, in a basketball game.
Through his Ahmadu Musa Kida Foundation, he funded several grassroots basketball programmes across West Africa., particularly, popularising the 3×3 games. As well as, supporting grassroots basketball programmes in Rivers State, leading to their winning of gold medals in three National Sports Festival for both male and female.
He added conclusively, "Together, we can achieve more. Therefore, I remain committed to the development of the game in Nigeria. I want to reassure lovers of basketball of my selfless drives to secure a brighter future for the game in the country."