NASR Warn Nigerians On Dangers Of Sugar-Sweetened Drinks Others
…Wants NASS to Formulate Tax Policy on SSBs
Joel Ajayi
The National Action On Sugar Reduction NASR has advised Nigerians on the dangers associated with the consumption of sugary drinks saying that the excessive consumption of sugary drinks harmful to human's health
Highlighting the dangers, NASR revealed that Nigerians spend an estimated $4.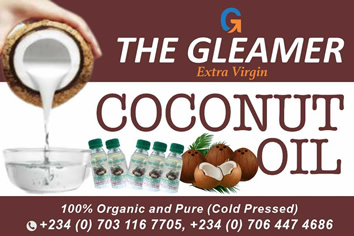 5bn on diabetes treatment annually, countless, non-communicable diseases as well as countless cases of obesity and overweight.
The Technical Advisor of NASR, Dr Laz Ude Eze, who made this known in a webinar held with journalists, stressed that Nigeria is the 4th highest soft drink-consuming country globally with over 38 million litres of soft drink yearly in the country.
According to him, notes that over the past few decades, a rapid increase in sugar-sweetened beverages, particularly carbonated soft drinks consumption, has grown parallel with the development of an obesity epidemic in many countries of the world.
"Be aware that Nigeria has the fourth highest consumption rates of sugar-sweetened beverages (soft drinks) globally; owing to their accessibility and affordability, soft drinks have become a natural choice for many Nigerians;
"The temporal patterns in the increasing consumption of these sugar-sweetened beverages (SSBs), particularly carbonated soft drinks, have paralleled the rise in the prevalence of obesity and overweight; Concerned that children are given sugary drinks with meals every day, shifting their preferences from healthier choices; the excessive consumption of sugary drinks can increase the likelihood of developing non-communicable diseases (NCDs) like diabetes, high blood pressure, and some cancers.
"Worried that over 4 million Nigerians suffer from diabetes, the number is expected to rise as many Nigerians cannot afford the high cost of treatment which is estimated at between $3.5bn to $4.5bn per annum; lost hours of productivity result in direct and indirect economic costs to the government."
"NASR Further worried that 'Healthy drinks/food' fruit snacks are loaded with sugars containing the equivalent of 5 teaspoons per serving, 91% of products had no front of label yet all featured claims implying they were 'healthy' Also aware that diverse contributors to the Non Communicable Diseases (NCDs) epidemic exist, a sugar-sweetened beverage (SSB) tax policy will tackle the contribution made by easy access and affordability, and has the potential to decrease individual consumption of sugary drinks.
"However, few policy measures exist to curb the excessive consumption of sugary drinks by discouraging the marketing, purchase and consumption of sugary drinks; we will contribute to creating an environment that reinforces healthy choices of drink; Believes that a tax policy on sugar-sweetened beverages could reduce the consumption of sugary drinks and the accompanying poor health effects and can cushion the increased economic and public health burden of NCDs, boost government revenue and make funds available to tackle the high costs of care and treatment."
Dr Eze therefore, called on the Federal Ministry of Health to initiate a public treatment of sugar-linked diseases such as type
ensuring that sugar-sweetened beverages carry mandatory.
The Coalition equally called on the Minister of Finance to introduce an exercise duty 20% on sugar-sweetened beverages such as carbonated sugary and energy drinks.
"We urge the Federal Ministry of Health and relevant Agencies to, curtail the excessive consumption of sugary drinks that are considered harmful to human's health; propose a fiscal measure in the form of a tax policy on sugar-sweetened beverages; tax sugar-sweetened beverages by introducing a specific excise duty of 20% on sugar-sweetened beverages such as carbonated soft drinks and energy drinks and use the tax accrued to fund the prevention and treatment of Type II diabetes in Nigeria.
"To ban the use of dishonest packaging claims and make it mandatory for all processed foods and drinks to have warning labels on sugar-sweetened beverages to create consumer's awareness on the sugar content and health risks."
Re:NYSC Shuns Applications By Southern Medical Corps Members Who "Desperately" Want To Redeploy From North Due To Insecurity
The attention of NYSC Management has been drawn to a story with the above caption, making the rounds on social media. The write-up is a misrepresentation of facts.
In a statement issued by the NYSC's Deputy Director of Press and Public Relations Emeka Mgbemena on Sunday in Abuja said the report is misrepresentation of facts.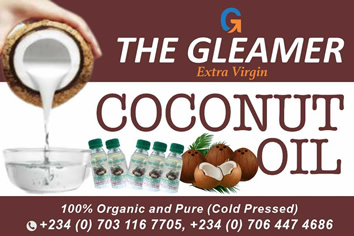 According to the statement, in accordance with the Relocation Policy of the Scheme, the exercise is carried out based on two grounds, namely; Marital and Health grounds.
Relocation on the ground of marriage is applicable only to female Corps Members. On the ground of health, the Corps Member's medical history must be presented, with a written application.
It is imperative to state that in NYSC, all lives matter, just like the Director-General has emphasised on so many fora. The safety and well-being of Corps Members and members of staff remains of paramount importance to the Corps.
However, Corps Members at all times must also be security conscious and never treat their safety with levity, by unduly putting themselves in harm's way through risky behaviours.
Rest assured, the Scheme in all matters on deployment of Corps Members, relies strictly on the advisories from the security agencies.
It is therefore advisable for clarifications to be sought from the Scheme on issues pertaining to its operations, to avoid the error of inaccurate reportage, or outright spread of falsehood and misinformation.