NBBF Ban : Grassroot Basketball will not develop without international Competitions… Hughley Reacts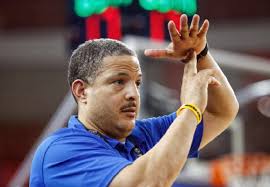 "What they have done to these girls and want to invest in grassroot is absurd. First of all , you can do grassroot Basketball while still playing international Competition.

International Competition is what Inspires a lot of grassroot players from the beginning to want to play the game in the first place".
Hughley the senior coach of the Nigeria' Women Basketball team could not help but utter his thoughts aloud trying to understand the rationale of placing a self inflicted ban on international Basketball for two years by the Federal Government.
In a recent interview , Hughley also said he is yet to get any payment from his outstanding bonuses for coach the Nigerian Women Basketball team.
Hughley is being owed for the FIBA women's World Cup qualifying tournament in Serbia held in February and the Tokyo 2020 Olympics. Before then Musa Kida had been paying him on tournament basis when his contract was not renewed after the 1 year expiration.
" I have not heard anything from the Minister who have promised to pay me severally, without meeting it. He told Queen Moseph .
Hughley, whose instant value upon arrival in the team can not be swept under the carpet, as he took over the team seven weeks before the the 2018 FIBA women's World Cup in Spain where he led the team to an eight place finish at the world cup , a first by an African team. He also won back to back Afro basket titles, qualified for the Tokyo Olympics and the 2020 world cup in Australia while recording an historic win over France.
All these feats bear no value as FIBA replaced D' tigress with Mali at the upcoming FIBA Women's World Cup in Australia scheduled for September 22 , 2022 because of a self inflicted two years international ban on Basketball by the Federal Government.
Birthday Celebration:Basketball Stakeholders Hail Igoche Mark over Impactful Programs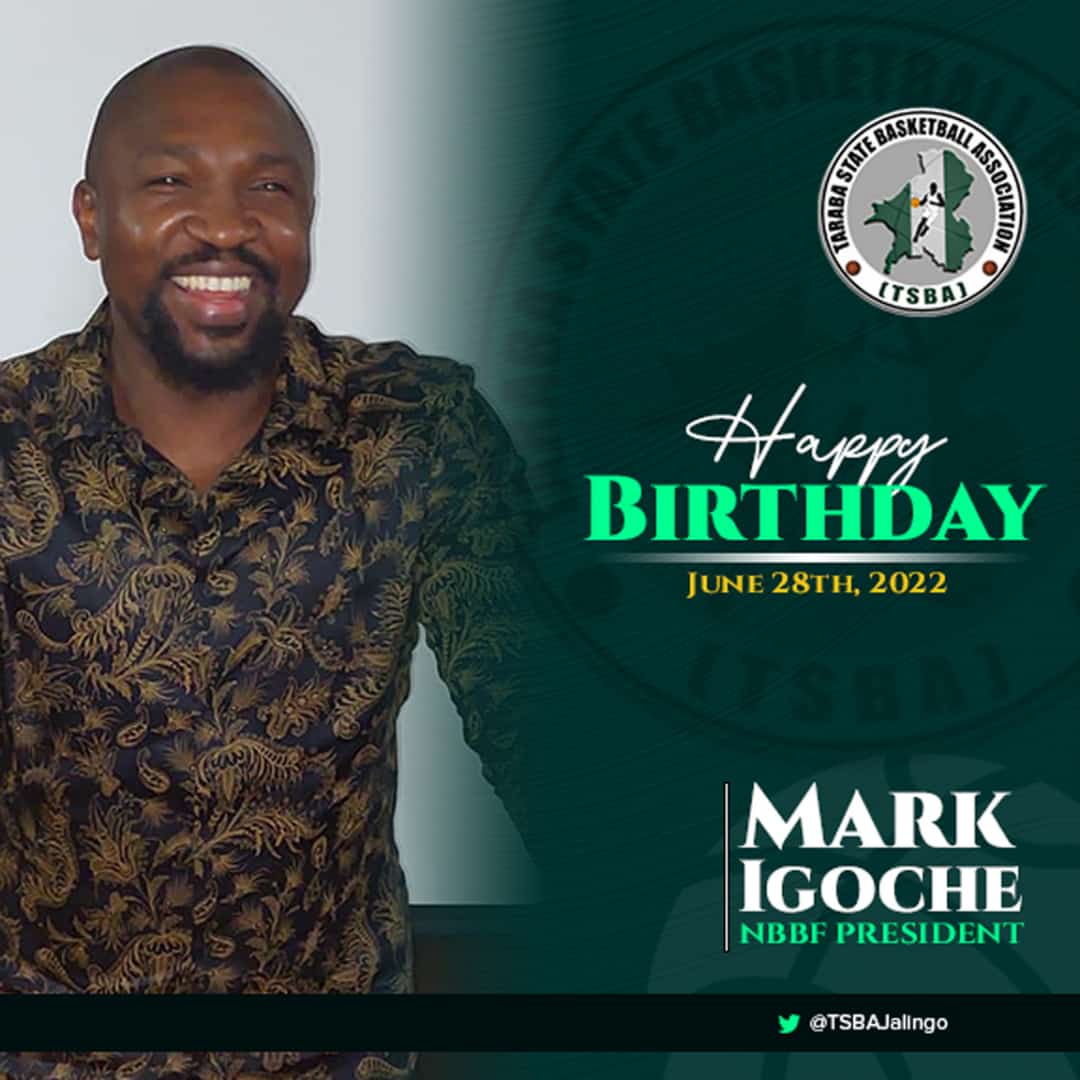 Stakeholders of Basketball in Nigeria have facilitated with the President of the Nigeria Basketball Federation NBBF, Mr.Igoche Mark has he turns a year old on Tuesday.
Mark who recently gave a new face to demostic basketball in Nigeria, through his pet project, "Mark D Ball" Basketball Championship, recieved commendations from stakeholders for his impactful programs.
In his felicitation message,the Vice Chairman FCT Basketball Association,Muhammed Sulaiman said,"Igoche Mark has lifted the local basketball league from the rag tag scenes to a new enviable heights.This is more than a birthday.Doubters and lameduck representation may think otherwise,but keep winning."
The Kaduna Basketball Association Chairman,Pastor Scambo Morrison wished the NBBF President more grace and wisdom to pilot the affairs of life.
Others who showered encomiums on the basketball administrator includes, Mr.Stanely Gumut,Coach Scott Nnaji,Mohammed Shehu,Kingsley Aigbonoga, Christopher Nnaji and Sylvanus Ofekun.