NBBF Constitution reigns supreme ahead of Election
The Nigerian Basketball Federation has again reiterated that its 2019 constitution will be followed to the letter as elections into the federation draws closer.
The elections according to the Caretaker Chairman of the NBBF, Engr Musa Kida will be done in line with the Federation of International Basketball Association (FIBA) with the supervision from the Federal Ministry of Sports and Nigeria Olympics Committee.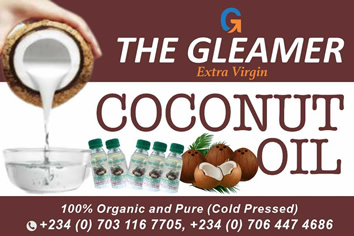 This was in response to a purported statement by a group- Nigeria Basketball Vanguard alien to the constitution threatening to boycott the elections if the approved constitution is used.
Kida described the ploy as a cheap scheme to distract the people with unnecessary controversies while plunging basketball into another fresh round of crisis.
"This funny entity is not known to anybody nor is it recognized by the NBBF constitution as ratified by the 2019 Congress held in Abuja. The constitution as ratified by FIBA and domiciled with NOC or FMYSD accorded recognition to Chairmen of the State Associations, Representatives of Coaches, Referees, Players Associations, NAPHER/SD, NAWIS and All Members from the geographical zones (Zonal Reps) alongside the President and Vice President."
The federation restated that the sanctity of its constitution where all its legitimacies are derived must be protected at all cost as the election into board draws near.
These individuals coming together should tell us who they represent. Is Ajibarede Bello representing Coaches or Gbade Olatona representing the players association? All these individuals should tell Nigerians which body they are representing as enshrined in the constitution."
"So, Nigeria Basketball Vanguard should tell Nigerians where they derive their legitimacy to challenge the electoral process. I think these people with ulterior motives are scared of their own shadows."
He, therefore, encouraged interested candidates and credible stakeholders interested in vying for any elective post to go ahead with their plans assuring that the NBBF constitution will protect all and sundry to ensure a smooth electoral process and post-election transition.
Meanwhile, plans are in the pipeline to call an Extraordinary Congress to ratify the Electoral timeline as well as the composition of the Electoral and Appeals Committees
TotalEnergies Nigeria Honours Musa Kida
Engr(Dr) Ahmadu Musa Kida was at the weekend honored by TotalEnergies Nigerian office, to commemorate his 35 years of unbroken meritorious service, to retirement.
It was a chance for the Company to thank him for overseeing the growth of TOTAL for over 3 decades where he served at various leadership level.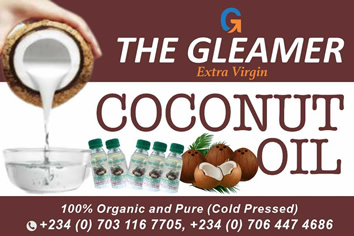 The company described Engineer Ahmadu Musa Kida as a super mentor of mentors to multitude of TOTAL staff. Little wondered he was retained as a Non Executive Director at TOTAL.
Ahmadu Musa Kida an engineer and former basketball player, hails from Borno State in Nigeria .
Kida received his degree in civil engineering from Ahmadu Bello University, Zaria, in 1984. He obtained a postgraduate diploma in petroleum engineering from the Institut Francaise du Petrol (IFP) in Paris.
He started his career as a professional at ELF Petroleum Nigeria as a trainee engineer and materials coordinator. Kida joined Total Exploration & Production Nigeria in 1985 and was appointed the Deputy Managing Director of TEPNG Deepwater District as well as on the Board member of Total Upstream Companies in Nigeria on August 01, 2015.
Kida became a member of the Total E&P Nigeria board in 2014 as executive director for the Port Harcourt district.
In August 2015, Kida was appointed as the deputy managing director of the Deepwater district in Lagos.
He retired voluntarily from TotalEnergies in 2020 after 35 years in service.