Oyo State Accepts To Host 14th BIPOGA 2024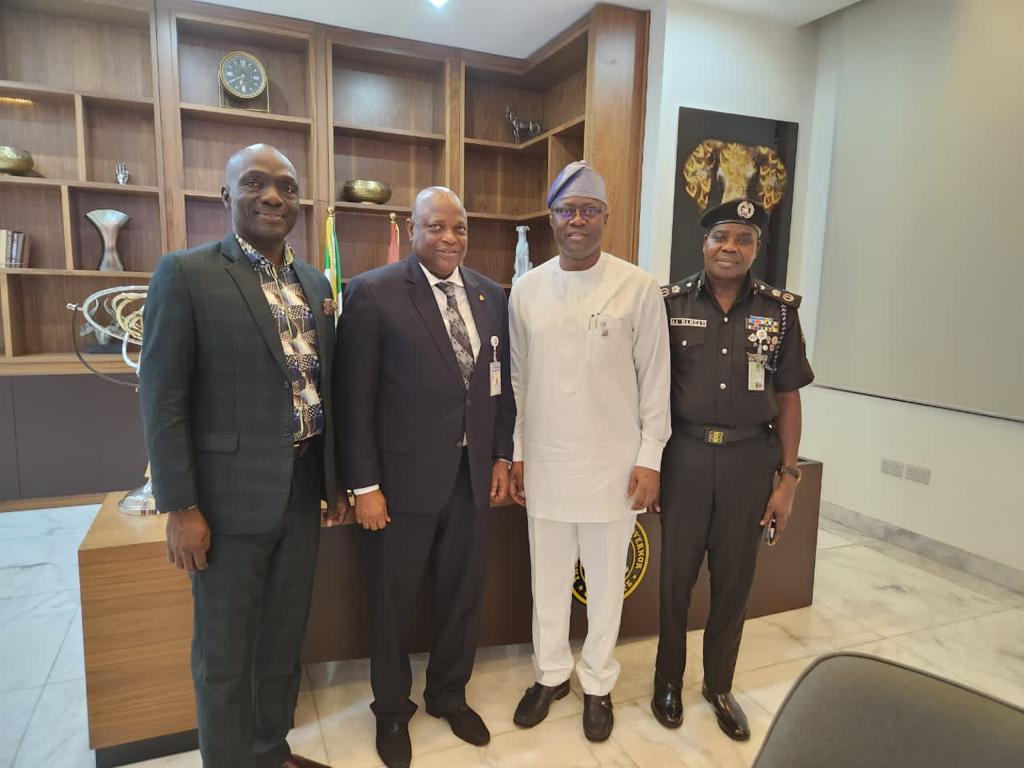 The Executive Governor of Oyo State, Engr. Oluwaseyi Abiodun Makinde, today 20th November 2023, received a high-powered delegation from the Inspector General of Police – IGP Olukayode Adeolu Egbetokun, Ph. D, NPM.

The delegation led by the Chairman of the Force Sports Planning Committee – AIG Lanre S. Bankole, psc, and accompanied by the Force Sports Officer – CP Patrick A. Atayero, MSc, MBA, psc, and the Commissioner of Police in charge of Oyo State – CP Adebola A. Hamzat, Ph.D, psc, FICMC, fdc, conveyed the deepest appreciation of the IGP and acceptance for the Pacesetter State to host the 14th Biennial Police Games (BIPOGA) 2024.

The Executive Governor warmly received the delegation at his office in the State Government House – Agodi G.R.A, Ibadan, and expressed his delight and readiness to host the BIPOGA, noting that the 14th edition will be the best ever in a long time to come. 

It is worthy of note that this will be the 2nd time Oyo State will host the Prestigious Police Games, with the 1st time being the memorable 7th BIPOGA Oyo 98. This edition promises a record 35 Sporting
Events including the highly celebrated Combat Sports like Boxing, Kickboxing, Taekwondo, Mixed Martial Arts (MMA), and many more Intellectual and Physical Sports, most of which are competed for up to the Olympic Games.
CG Adeniyi Pledges More Support For Customs Team
Joel Ajayi
The Comptroller General of Nigeria Customs Service NCS Adewale Adeniyi, has pledged to continue to support the Customs Sports Teams to enable them to bring more glory to the service.
CG stated this on Tuesday when Nigeria Custom ladies secured the tickets to represent the Service and Nigeria at the forthcoming 2023 Africa Women's Basketball League AWBL in Egypt.
Comptroller General who was represented at the event by the Deputy Comptroller General Enforcement Inspection and Investigation Abba Kura charged the team to go to Egypt and make Nigeria proud.
He said: "For this tournament, they have done well, the Service is going to encourage them to do more, I pray for them to succeed in Egypt, and to come back with the trophy to Nigeria.
"It has been a tradition of the Nigeria Customs Service to encourage officers who participate actively in sports, apart from that, we encourage all our teams in all sports and make sure that they succeed in any event they participate."
However, at the end FIBA Africa Zone 3 Women Qualifiers tournament in Abuja, NSC topped the table with 6 points after winning two games, while the ASPAC of Benin Republic played two games won one, and lost one to secure 3 points, and the third participant Olukoya Ladies lost the two games with no points.
The Borders ladies defeated the Olukoya ladies by 55:49 to secure their second victory.
Also, the 2023 Africa Women's Basketball League will take place in Cairo, Egypt from December 11th to 18th this year.