Quality of Tourism practitioner panacea to effectively service delivery in Hospitality-Experts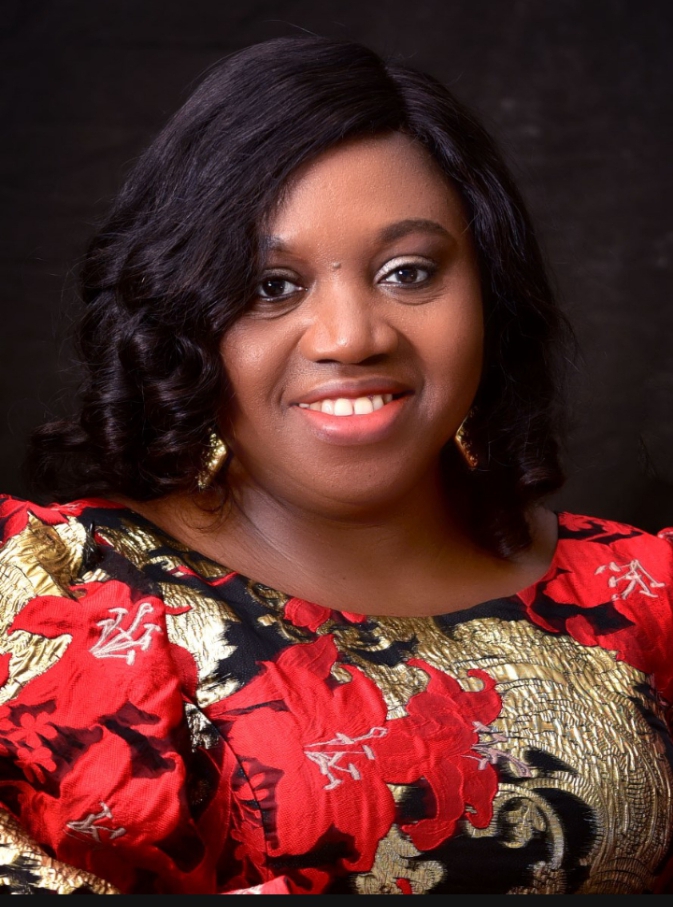 Joel Ajayi
Experts at a One-Day Interactive Workshop on Effective Customer Service Delivery for Tourism and Hospitality Professionals organized by the FCT Chapter of the Institute for Tourism Professionals of Nigeria (ITPN) have asserted the obvious fact that an effective service delivery in the sector is dependent on the quality of practitioners and their professional competence.     
                               
In the paper titled 'Effective Customer Service Delivery for Tourism and Hospitality Professionals' he presented at the occasion, Alhaji Abdulmalik Hassan, an advocate for quality service, stated that excellent customer service delivered in the appropriate way, is a prerequisite for effective and efficient business management that guarantees customer satisfaction, patronage and retention.                                 
 He said service delivery in the tourism and hospitality industry deserves much more than it is because, due to lapses in the manner and way personnel and staff of individual tourism and hospitality organizations conduct themselves with customers, they end up losing customer patronage and running down their businesses, noting that we take for granted the way the gateman and receptionist welcome guests, and that once the guest does not receive an amiable reception from the on-set at the entry point, the organization losses the ability to command customer satisfaction let alone retain customer patronage.

In his submission, Hassan advocated for more attention on training and equipping lower cadre staff with the necessary skills to deliver better customer service than the current trends in which most organizations spend huge resources training their top executives.            
              
Another facilitator at the occasion, Capt. Emmanuel LordsGreat who delivered a paper on 'Re-Inventing Customer Experience for Tourism and Hospitality Industry' posited that businesses have changed from manufacturing dependence to providing timely and quality service, and that due to increase in technology and globalization, there has been a dramatic change in customer behaviour which service providers must understand and come to terms with.      
                            
Capt. LordsGreat stressed that Customers are increasingly becoming aware of the need to get value for their money and will frown at poor quality service delivery from mediocre organizations. This therefore means that hospitality and tourism organizations must work on customer satisfaction and retention efforts which are key to keeping them from running away. 
What drive customers away is rude and discourteous behaviour, inept, and incompetence dispositions of staff during service delivery.     
                               
He alluded that knowing the obvious fact that customers are the most important people to an organization, and also that organizations depend on customers not the other way round and are in fact the lifeblood of an organization, taking measures to serve them to the best of their satisfaction is fundamental and should not be compromised.       
                        
 Nura Sani Kangiwa, Director General of the National Institute for Hospitality and Tourism who was the special Guest of Honour at the occasion, represented by Dr. Taiwo Famogbiyele, Director, General Studies, Research and Development, delivered the keynote address in which he affirmed that the success of harnessing the country's tourism potentials through effective service delivery is highly dependent on the quality of professionals and practitioners in the sector, noting that there is urgent need for adequate sensitization in terms of education and impacting of relevant training and skills to the personnel and drivers of the industry such as the one organized by the FCT Chapter of the Institute for Tourism Professionals of Nigeria (ITPN)                                
Earlier in her welcome address, convener of the workshop and Chairman of the FCT Chapter of ITPN, Dr. Mrs. Ebikaboere Seimodei said a flourishing tourism industry can only be achieved via quality service delivery which the country stands to benefit from its economic values such as generating income, providing job opportunities, ensuring foreign exchange earnings, increase in internally generated revenue via taxation and the attendant multiplier effects on other sectors of the economy, and when service delivery is poor, the result will be dwindling fortunes in the industry and low economic value to the national economy.     
                              
Dr. Seimodei then called on practitioners in the industry to support efforts of the FCT Chapter of ITPN in capacity development for enhanced service delivery, particularly in this age of increased technological skills and changing visitor/consumer preferences as well as meet the expectations of tourists in conformity with global best practices.                             
Other guests who gave goodwill messages at the occasion includes Chief Abiodun Odusanwo, National President of ITPN; Mrs. Susan Akporiaye, President of the National Association of Nigerian Travel Agents (NANTA) and Barr. Funmi Kazeem, Hotel Owners Forum of Abuja (HOFA); who praised efforts of the FCT Chapter of ITPN by bringing to the front burner the issue of training and re-training of practitioners in the industry for better and quality service delivery by professionals.
Certificates were later presented to participants at the workshop as testimony of attendance and acquisition of the requisite knowledge and skills in the ethics of customer service delivery as professionals in the travel tourism and hospitality industry.                                
NIHOTOUR Calls For Responsible Hospitality, Tourism Practice to mitigate global climate change

Joel Ajayi

Stakeholders at the 2022 Annual Master Lecture Series of the National Institute for Hospitality and Tourism (NIHOTOUR), have been called upon to proffer solutions, modalities and strategies for the mitigation against the unhealthy rise of climatic conditions threatening humanity globally.

The lecture series titled: "Driving Global Climate Action Through Responsible Tourism/Hospitality Business in Nigeria" have different stakeholders in attendant.
In his welcome address at the occasion, Nura Sani Kangiwa, Director General of the Institute, represented by Dr. Taiwo Famogbiyele – Director of Research and Development, stated that the Hospitality and Tourism industry is also contributing to the worsening climatic condition through its operations that do not adhere to guidelines of mitigation procedures against environmental destabilization and pollution.
Kangiwa who noted that the climate changes being experienced at tourism destinations in the country in the form of extreme weather temperature, variable levels of rainfall, rise in sea levels and flooding, drought and desertification and land degradation are the effects of practices that negate the principles of sustainable tourism activities, also called for the discontinuation of the trend forthwith.
In her address at the occasion, the Special Guest of Honour and Vice Chairman, Senate Committee on Culture and Tourism, Distinguished Senator Nora Ladi Daduut called on operators in the hospitality and tourism sector to check some of their environmental unfriendly activities to curb the menace of climatic change bedeviling Nigeria and the global community at large.
Declaring the event opened through her representative Mr Isaac Aliyu, Senator Daduut appealed to the participants to come up with workable documents for the Nigerian tourism and hospitality industry to operate its activities responsibly without undue interference to the eco system as well as safe guard the environment for the future generations.
Also delivering a keynote address at the event, Dr. Ifeoma Adaora Anyanwutaku, Permanent Secretary Federal Ministry of Information and Culture represented by Mrs. Patricia Narai, Director of Domestic and Eco-Tourism Promotion and Control, stated efforts by the federal government to cut carbon emission to the barest minimum through responsible tourism and hospitality operations as part of the country's contribution to global efforts at mitigating climatic change.
Dr. Anyanwutaku noted that Nigeria is highly committed to the achievement of the United Nations Sustainable Goal No 13 that seeks countries to take urgent actions to combat climate change globally and in particular, through enforcing responsible operations of tourism and hospitality practices that are not only environmentally friendly but as well sustainable.
In all, a total presentation of 23 papers were made by Lecturers and Instructors from the nine Campuses of the Institute spread across the six geo-political zones of the country, including Abuja, the Federal Capital Territory with varying sub themes bordering on the main theme of the 2022 Master Lecture Series; Driving Global Climate Action Through Responsible Tourism/Hospitality Business in Nigeria