Rising Stars U13 Basketball: Lagos, Ogun, Oyo Pick Wins On Day 2
By Niyi Busari
Lagos, Ogun, Oyo and Osun have recorded wins in the ongoing Rising Stars U13 Boys and Girls Basketball Championship at the Indoor Sports Hall of National Stadium, Surulere Lagos.
The grassroots championship which started on Sunday, January 23, 2022 saw five teams registered in the U13 Girls while six are competing in the Boys category.
In the first game of the Girls category on Match-day 1, Hoops and Read defeated Ekiti U13 Girls (21-8) while Lagos got better of Ogun State U13 Girls (23-17). In the third match, Oyo handed second defeat to Ekiti (36-6). In the Boys category, Ogun outscored Ekiti (29-17) while Hoops and Read mauled Lagos (40-14) before Osun recorded (24-18) victory over Ekiti State U13 Boys team.
On match-day 2, Lagos U13 Girls beat Hoop and Read (26-12). Oyo state U13 Girls overcame Ogun threats after (21-10) victory. In the third game, Lagos humiliated the whipping girls, Ekiti (23-5). In the Boys category, Osun upset Lagos with a five-point gap win (23-18) as Ogun outscored Oyo (29-21) before Ekiti succumbed to the firepower of Hoop and Read (34-30).
The weeklong event will see Oyo U13 Girls trade tackles with Read and Hoop on Tuesday match-day 3 at 11:00am as Oyo slug it out with Lagos U13 Boys at 12 noon. Ekiti will look forward to redeem their battered image when they face Ogun girls at 1pm after which Osun and Ogun in the boys category fight for superiority at 2pm. Other match-day 3 Fixtures are as follows; Oyo Vs Hoop and Read at 3pm. Ekiti vs Lagos 4pm.
Birthday Celebration:Basketball Stakeholders Hail Igoche Mark over Impactful Programs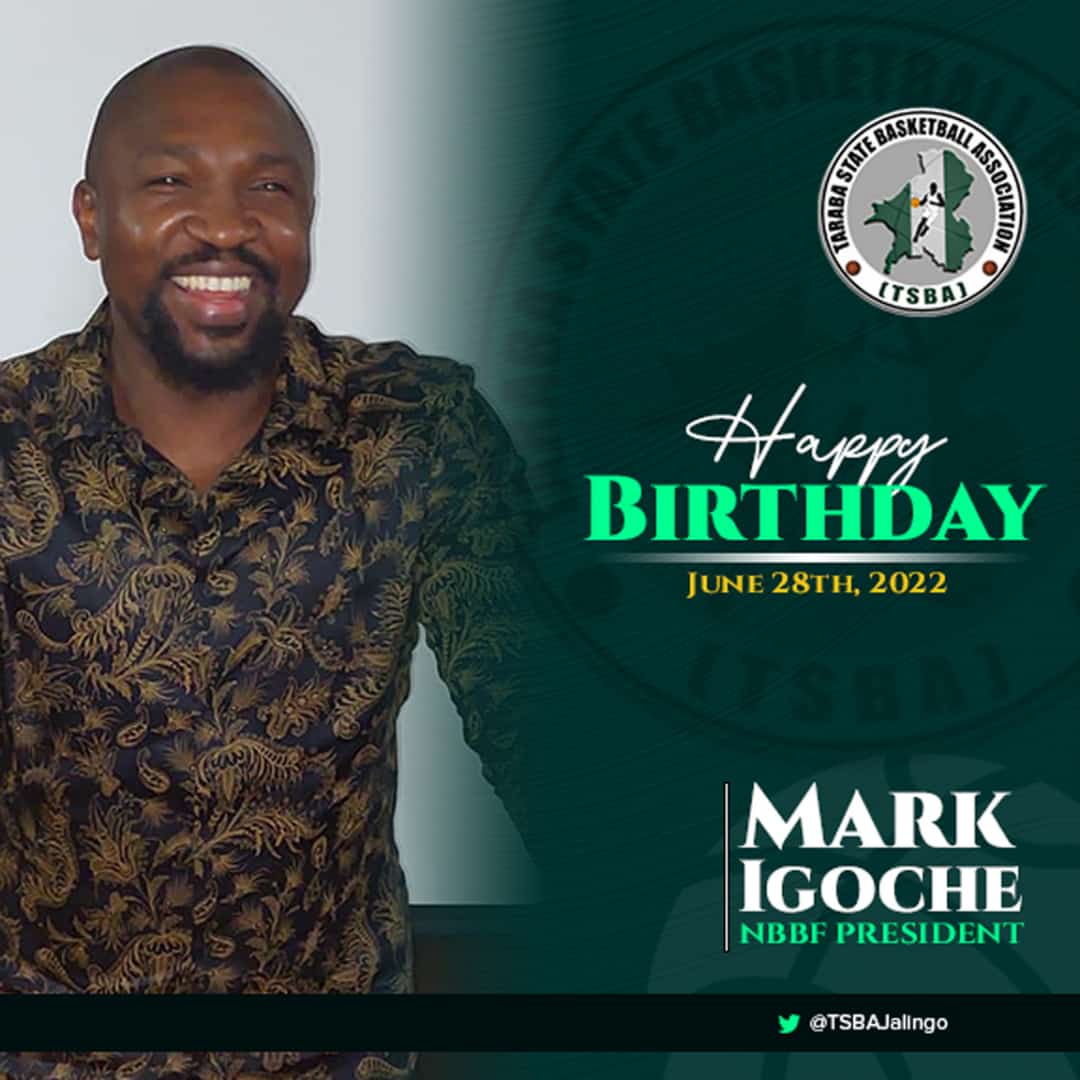 Stakeholders of Basketball in Nigeria have facilitated with the President of the Nigeria Basketball Federation NBBF, Mr.Igoche Mark has he turns a year old on Tuesday.
Mark who recently gave a new face to demostic basketball in Nigeria, through his pet project, "Mark D Ball" Basketball Championship, recieved commendations from stakeholders for his impactful programs.
In his felicitation message,the Vice Chairman FCT Basketball Association,Muhammed Sulaiman said,"Igoche Mark has lifted the local basketball league from the rag tag scenes to a new enviable heights.This is more than a birthday.Doubters and lameduck representation may think otherwise,but keep winning."
The Kaduna Basketball Association Chairman,Pastor Scambo Morrison wished the NBBF President more grace and wisdom to pilot the affairs of life.
Others who showered encomiums on the basketball administrator includes, Mr.Stanely Gumut,Coach Scott Nnaji,Mohammed Shehu,Kingsley Aigbonoga, Christopher Nnaji and Sylvanus Ofekun.