SPECIAL REPORT: HOW APOSTLE CHIBUZOR CHINYERE ACQUIRES MULTI MILLION NAIRA PROPERTY FOR OPM FREE SCHOOL FOR CHILDREN BORN WITH AUTISM AND DOWN SYNDROME IN NIGERIA.
Presently in Nigeria and other parts of the world where economic crisis has become order of the day. A situation where people are living in abject poverty, hunger and starvation, one man whose name is so synonymous with philanthropism, kindness and humility irrespective of times and seasons rings bell in the heart of many.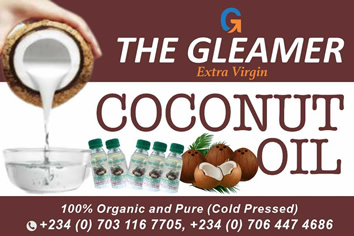 Nigeria and the rest of the world have been battling with destructive outcome of covid 19 pandemics. A situation where there was a slow pace of church activities.

Ordinarily the man of God would have limits the level of his humanitarian activities due to the reasons already mentioned above but he is moved on a daily basis to touch lives and change narratives.
Children born with autism and Down syndrome together with other children with special needs suffer so much especially those from poor families. They suffer rejection from people, deprivation and sometimes absolute abandonment. Some of them from poor family background don't have the hope of going to school because of the exorbitant nature of their school.

In what could be seen as a rescue mission, Apostle Chibuzor Gift Chinyere, the Founder and General Overseer of Omega Power Ministries have acquired a property worth 110,000,000 ( ONE HUNDRED AND TEN MILLION NAIRA) to establish a school for children from poor homes born with autism and Down syndrome in Nigeria. A property believed to be one of the largest in Africa if not the world.

Research has shown that this is the first church free school for autism and Down syndrome Children in the world. As if that is not enough, the man of God also bought a brand new bus from Innoson motors worth Millions of Naira which will be picking up this children to school free of charge. Recall also that their school uniform, sandals, shoes, books and other writing materials are free of charge.

Despite all these gestures, the man of God whose priority is on the betterment of the less privileged looked critically at their health needs. He discovered that these
special children needs adequate treatment.
Apostle Chinyere is someone who don't think how much it will cost him to get the best out of something. He flew in to Port Harcourt a specialist Medical Doctor who handles their health needs at his own expense. He also employed experienced teachers to handle them.

As we all are aware, there are serious improvement in their lives.
This calls for Government and individuals to join hands and support this great man of God to lift many Nigerians out of poverty and give while giving them a desired and qualitative education.
Kenneth Nwachi writes from Abuja
Huawei to invest $150 million in digital talent devt

Huawei says it plans to invest US$150 million in digital talent development over the next five years, noting that the programme will be beneficial to about 3 million youths.

"We are announcing Huawei's Seeds for the Future Program 2.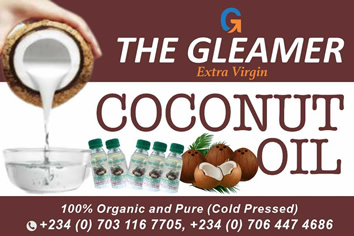 0. As part of our commitment to continuously develop talent, we will invest US$150 million in this program over the next five years and help college students and young people improve their digital skills. This program is expected to benefit another 3 million people," said Huawei's Chairman Liang Hua.

The Minister of Communications and Digital Economy, Dr Isa Pantami, stated that "Nigeria is positioning to be the continent's leader in digitalisation. Burkina Faso already has a ministry of digital economy but we have so many advantages" The advantages, according to him, include the country's population and location, the contribution of the ICT to Gross Domestic Product, and the level of the ICT literacy among Nigerians.

He added that the government would henceforth be proactive in the ICT through effective application of emerging technologies such as Artificial Intelligence, Internet of Things, Robotics, and Virtual Reality.

He noted that in a few years, Nigerians might no longer need to travel to India or other foreign countries for medical treatment, as surgeries could be performed on patients anywhere in the world by means of 5G technology.

He urged the 10 Nigerian students selected from different institutions for the Huawei internship programme to see themselves as future entrepreneurs in order to make the best of the opportunity.

"The ICT has the potential of employing and lifting millions of Nigerians out of poverty," the minister added.
He commended Huawei for investing in the youths as part of its corporate social responsibility engagements.

The Managing Director of Huawei Technologies Nigeria Limited, Mr Trevor Liu stated that Nigeria has the largest population in Africa. These youth are the continent's greatest resource which will power the economy in the future.

Huawei partners with the Nigerian governments, education institutes and industry to equip the future leaders with the latest knowledge at the highest global levels and provide them opportunities to apply the knowledge in order to achieve a better future for the continent.