Sports Is An Industry For Human Development says Musa Nimrod
The President, Nigeria Volleyball Federation, Engineer Musa Nimord has described sports as an industry for human development.
He said sports is a process of recracation that is rooted in identity, self determination, loyalty, the preservation of human dignity and social pride.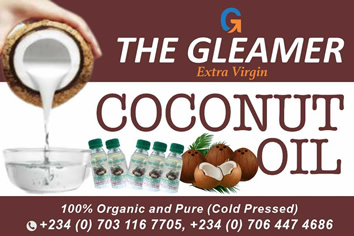 Nimrod stated this at the closing ceremony of the 2nd edition of Numan Federation Volleyball Unity Cup in Numan, Adamawa state held on Sunday.
He added that "Sports help us to think through big ideas of entertainment, competition, personal and physical development as well as social growth stressing that the future of sports and it's impact on the society is shaped by an array of factors.
According to him, the factors includes advance in technology, leadership, rules modifications, the future of coaching techniques, Organization, participation and spectatorship.
The number one volleyball personal in Nigeria, noted that sports has been an intergral part of social development which has moved from mere form of exercise to an advance and competitive engagement through innovations.
"Sports is an instrument of local, national and international peace and development" he added.
He called on private corporation to invest in sports as an industry with economy value rather than charity for political correctness, " sports is a conglomeration of different industries out together, stressing that a growth in sports is a growth in different sector of the economy".
Earlier, the Adamawa state Chairman of Volleyball Association, DCP Stephen Hasso Rtd, said the purpose of the tournament is to further the peace process of the Hama Bachama in the Federation, which the Hama Bachama has put in place since assumption of the Royal seat.
He added that the support the association got from the royal father and the President of the Volleyball Federation made the association to organize the competition that has been decribed as success.
Also speaking, one of the three National Volleyball coaches who were on ground to scout for young talents, Sani Mohammed who is the Chief coach of National U19 male team said "What I saw in the last two days shows that the future of volleyball is bright in Nigeria"
"I have gone places but here is different, all this boys need now, is encouragement and good training, this we will give to those we have already selected" Sani said.
In the final matches payed for both men and women categories, Numan men team defeated Shelleng team by three straight set to win the converted trophy while Numan women team defeated Demsa also by the margin.
The three trounament which was put together by Volunteers for Sustainable Development a non governmental organization in collaboration with Adamawa state Sports Conucil and Adamawa state Volleyball Association had the firm support of the Hama Bachama, Homun Dr. Daniel Shaga Ismaila oon, Dangote Suger, Leah Iza memorial foundation and Mope Hotels.
Diginitires that graced the closing ceremony incudes, Hama Bata, Homun Alhamdu Gladstone Teneke mfr, the Deputy Speaker Adamawa state House of Assembly, the local government chairmen of Shelleng and Numan local government areas captains of industries.
Five local government areas that made up the Numan Federation took part in the 2nd edition.
Beach Volleyball: President Cup to unravel new talents says Nimrod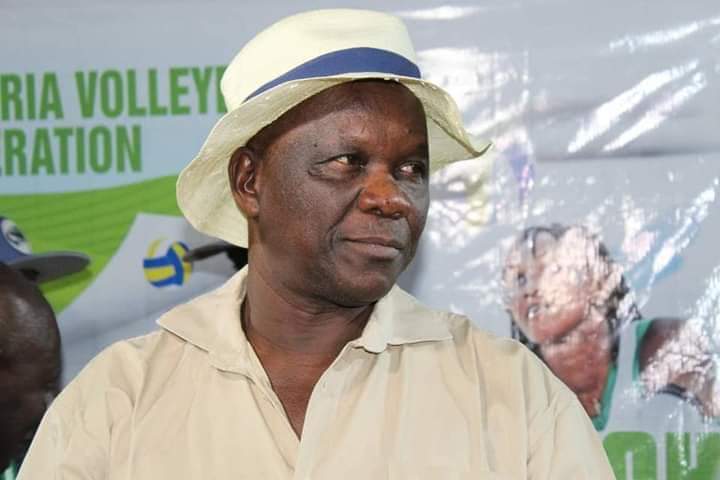 The Chairman Caretaker Committee of the Nigeria Volleyball Federation, Engineer Musa Nimrod said talented players will be discovered at this year's President Beach Volleyball Cup.
The President Beach Volleyball Cup will take place from 16th to 20th May, 2021 in Kaduna.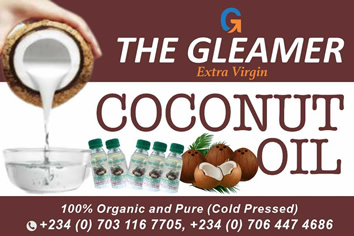 Nimrod stated that the young players will stand a chance of meeting some of their iconic players and eventually play them at the championship.
He said some of the players who will represent Nigeria at the Olympic Qualifiers will take part at the event.
He said, "I am optimistic that new talents will be discovered at this year's President Cup. Last year, we saw players who have never attended Beach Volleyball tournaments anywhere in the country put up some nice display.
"This year's edition is going to be explosive because most players are hungry for competition after the pandemic denied them playing time".
"The younger players stands a chance of meeting players who have represented the country at various international tournaments and will be a source of motivation to them", he added.