Sports Minister Inaugurates 30 Caretaker Committees For Sports Federations
…charges to be Focused ….AFN left out
Joel Ajayi
The Minister of Youths and Sports, Sunday Dare on Tuesday inaugurated 30 National Sports Federations Caretaker Committee to enable smooth transmission of power from old Boards to the new ones.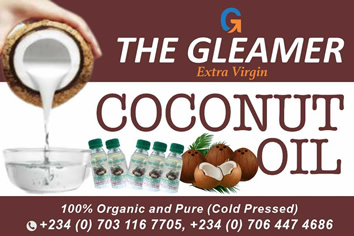 This even as he charged the Caretaker Committees of the Sports Federations to be focused in the best interest of the Nation.
It will be recalled that just last week dissolved National Olympic Sports Federations and appointed caretaker committee.
Addressing the caretaker committee at the Moshood Abiola National Stadium in Abuja, Sports Minister Dare said that this is not the time to play politics but the time towards putting Nigeria among the medal winners in Tokyo.
According to him, the dissolution became necessary because of the expiration of their tenures.
"It is also important because of the Tokyo Olympics which is less than 90 days away and which not only requires that all hands are on deck but also because continuity is necessary to ensure preparations for the Games are not hampered in any way.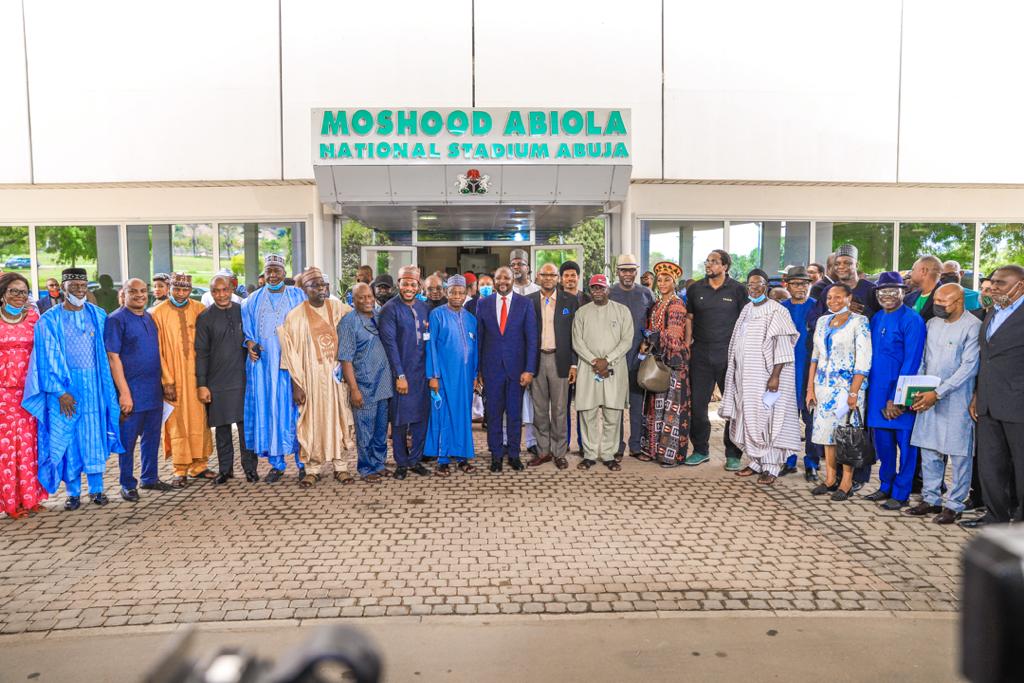 "The Caretaker Committees are thus specially selected to reflect our aspirations towards podium appearances at the Tokyo Olympics. Nigeria has won just one medal in the last two Olympics, the 2012 Olympics in London and the 2016 Olympics in Rio de Janeiro. The medal, a bronze came in the Football event and this is unacceptable to us as Nation. This is what we must all try to change.
"With the performances of our athletes in pre-Olympics circuit and championships, it is crystal clear we have the talents to excel at the Games and even get close to our performance at the Atlanta Olympics in 1996 where we won a total of six medals including the gold in the men's Football event and the women's Long Jump. That benchmark is something we must not go below again and the wrangling in some of the Sports Federations going to the Olympics will not help our preparations.
"I believe what Nigerians want is for us to better our performance in 1996 and they should support whatever decisions we take that are geared towards achieving that benchmark of 1996 or even surpass it. My message to the Caretaker Committees is simple."
He warned that ministry will not hesitate to remove any Caretaker Committee of any of the Federations that work at cross purposes with our aspirations.
"It is also important for the Caretaker Committees to know that their jobs terminate immediately after the Olympics as elections into the Federations will be guided by their constitutions and the Code of Governance."
Chief Dare also charged all the Federations with Constitutions not yet ratified by their International bodies, the Code of Governance drawn up by the Federal Ministry of Youth and Sports Development should do so to enable them conduct their election.
Speaking on behalf of caretaker committee president of Nigeria Basketball Federation Engr. Musa Kida promised that committee will leave no stone unturned to ensure Nigeria fly at highest level of podium in Tokyo come July.
Meanwhile, the boards of the Athletic Federation of Nigeria federations were not inaugurated there was no official reason given by the minister for not inaugurating the AFN but AljazirahNigeria Sports gathered that its as result of a crisis bedeviling the federation for year.
Eid-el-Fitr: Buhari Asks Christians, Muslims To Jointly Pray Against Kidnapping, Banditry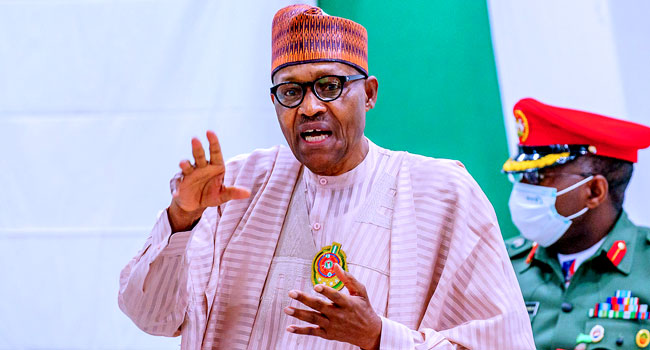 President Muhammadu Buhari in his Eid-el-Fitr message to Nigerians asked both Christians and Muslims to unite and jointly pray against tragic incidents of kidnapping and banditry.
He also called for practices that promote brotherhood and forgiveness noting that unity and solidarity among all citizens is imperative especially at this time when Nigeria is faced with multiple challenges.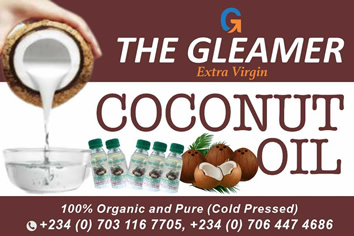 This was disclosed in a statement signed on Wednesday by the President's Senior Special Assistant on Media and Publicity, Garba Shehu.
"On this blessed occasion, I wish that the Eid festival brings with it peace, safety, security, brotherhood, and love amongst all.
"Unity and solidarity among all citizens, Muslims, and Christians are imperative especially at a time when our country is faced with multiple challenges which are surmountable only when we come together as one.
"It is important that we remember how we share, through our faiths, common bonds that should serve to unite us and not allow ourselves to succumb to those who seek to divide us, using our two great religions, for their own selfish advantages.
"We should jointly pray against the tragic incidents of kidnapping and banditry and the desperate quest for political power expressed through blackmail against the existence of our country as a united entity.
"We must resist the temptation to retreat into our communities. I urge our political and religious leaders as well as traditional rulers to encourage our citizens to turn towards one another in love and compassion," the statement read in part.
President Buhari said further that it is noteworthy and delightful to see "Christians breaking fast and in some instances, extending goodwill and gifts to Muslim faithful during the Ramadan."
He added that "This model also shone through with Muslim groups joining Christian festivities. These are practices that promote brotherhood and forgiveness."
The President, therefore, urged Nigerians to continue to observe all COVID-19 prevention measures and celebrate responsibly during the holidays.