2021 Men's Premier Basketball League: Onikeku charges Customs Team
Joel Ajayi
The Sports Secretary of Nigeria Customs Service, Samuel Onikeku has charged Customs Basketball players to give their best at the forthcoming NBBF Savannah playoffs in Abuja.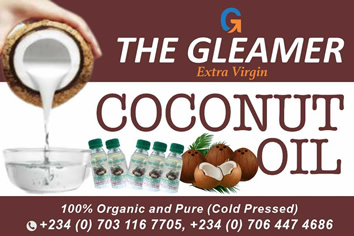 Samuel Onikekeu who is also Technical Director Athletics Federation of Nigeria urged the players to be focused and qualify for the final phase of the playoffs.
The 2021 Men's Premier Basketball League starting on Tuesday, 7th, September with the technical meeting in Abuja.
The Indoor Sports Hall of the Package B (Moshood Abiola Stadium, Abuja) will play host to Kano Pillars, Niger Potters, Gombe Bulls, Customs, Reformers, Benue Braves, Nigeria Army, City Chiefs, Plateau Peaks and Bauchi Nets in the Savannah conference.
While 11 teams from the Atlantic conference will converge on Akure for the conference phase while 11 teams will be in action in the Savannah Conference in Abuja.
Rivers Hoopers, Kwara Falcons, Raptors, Police Baton, Ondo Raiders, Islanders, Coal City, Impressions, CAMAC, Invaders and Lagos Warriors will slug it out at the Indoor Sports Hall of the Akure Township stadium
With preparations already put in place by the Nigeria Basketball Federation, stakeholders are expecting a hitch free competition which promises to be keenly contested.
More Climate Crisis, Infectious Disease Loom Unless-Dr Goni
Joel Ajayi
The Conservator-General of National Park Service NPS, Dr Ibrahim Goni, has
revealed that more crisis, human diseases loom in the country, except activities of illegal loggers into parks and forests across the country are properly checked.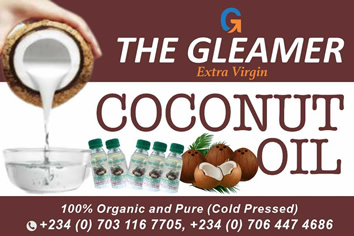 He stated this on Wednesday, in Abuja, during a Press conference on the Service's stand on illegal logging going on across Nigeria's forests reserves.
He expressed that, danger is enormous and there is need to protect the country's forests now, more than ever before.
According to him, the Service condemns this nefarious activities and warns that the long arms of the law will soon catch up with the perpetrators.
"We have also identified ignorance among Nigerians as one of the key factors militating against effort to fight this environmental disaster.
"The risks from illegal logging are dire; trees absorb and store carbon dioxide. If forests are cleared or even disturbed, they release carbon dioxide and other greenhouse gases which will be harmful to the environment and humans as well.
"Nigeria will be the victims of the activities of these illegal loggers if they continue unchecked."
Dr Goni added that: "a safe, clean, healthy and sustainable environment is the foundation of human life. But today, because of human action, the crises of climate change are directly and severely impacting our lives and environment negatively.
"Deforestation affects us all, whether we realise it or not.
"Forests have a big influence on rainfall patterns, water, soil quality and flood prevention too. Millions of people and animals rely directly on forests for their livelihood.
"Forest loss and damage is the cause of around 10% of global warming. There's simply no way we can fight the climate crisis if we don't stop deforestation. 
"It will lead to more infectious diseases in humans as it has been established that deforestation can be a strong driver of infectious disease transmission.
"It reduces biodiversity; the release of greenhouse gas emissions has been negatively affecting natural ecosystems and the climate."
Speaking on the effort of the Service' towards ensuring a safer and better parks across the country, Conservative General said: "The service is fighting hard to stop forest destruction, our environmental campaigns together with other stakeholders are starting to pay off, but there is still a lot more to do.
He sought for the support from all stakeholders, especially Nigeria media, to educate and sensitize more Nigerians on the implications. "
"We need to constantly educate and sensitise our people on the imminent dangers we can face, if we don't stop constant deforestation.
"The effects of climate change know no boundaries, poor or rich, although the poor are likely to be affected the most.
"We have to raise the bar of sensitisation against illegal logging higher indeed; our common future depends on it.
"People know these illegal loggers and their buyers, they live among us, and they should report them to the appropriate authorities, because the evil they are covering will consume us all, if not nipped in the bud.
"This is a call to action for all well-meaning Nigerians to join in the fight of protecting our ecosystem.
"The service will arrest and prosecute anyone found involved in illegal logging in any of our national parks."