Aimone Creative Agency Holds Webinar Conference On Business Reality
Aimone Creative Agency is set to hold a Webinar conference, the first of its kind by the Agency with other experts in the creative industry on adapting to new evolving business reality amid the challenging COVID-19 pandemic.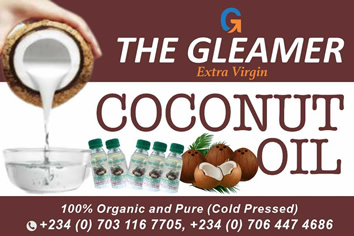 The free event is to be hosted via zoom, themed: "Embracing the New" Virtual Conference scheduled for 11th to 19th of September, 2020.
Other topics to be discussed during the workshops will revolve around Branding, Marketing, Youth Empowerment, Creative, and Finance.
Aimone is committed to making brands champion of their respective industry through powerful imagery and strategic planning.
They are focused on value creation and brand awareness as their key objective to penetrate any market for brands to gain desired attraction from a prospective customer.
Aimone is structured to give an insight-driven competitive analysis along with a highly creative team ever ready to help brands trash their competitors' hands down.
This conference will proffer ways to position businesses in Africa for growth amidst COVID-19 with emphasis on these key areas needed in ensuring brand success. This will enable them to compete favorably in their various industries.
Some dignitaries who will attend our webinars conference are; Senior Consultant at BFI Insight, Godbold Promise, Strategy Consultant at Brand & Culture, Matt Davies, Founder, Onedabrand Design Agency, Ifeoluwa Sopeju, and Youth Development Advocate, Oyinkasola Oni, among others.
Kangiwa, NIHOTOUR DG Mourns Rabo, Extols His Virtues
The Director-General of the National Institute for Hospitality and Tourism (NIHOTOUR), Alhaji Nura Sani Kangiwa has mourned the death of Alhaji Saleh Rabo, National President of the Federation of Tourism Associations of Nigeria (FTAN) and member Board of Directors of the Hospitality and Tourism Sector Skills Council of Nigeria (HTSSCN) as a great loss to the Nigerian Travel Tourism and Hospitality industry.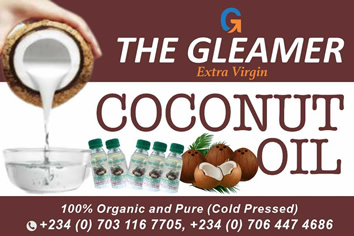 Alhaji Kangiwa who, in an official statement made available in Abuja extoled the virtues of late Alhaji Rabo Saleh as a committed and hardworking professional in the industry, said his expertise and great contributions to the industry would be greatly missed.
He said Rabo was a pillar in the industry who ensured that quality service delivery was not compromised and did all he could to take the industry to greater heights.
While he prayed for the repose of the soul of the late FTAN president, Kangiwa also prayed that Almighty Allah grants the family, the Nigerian Travel Tourism community, and friends and associates the courage and fortitude to bear the great loss.
Alhaji Rabo died at his Abuja residence in the early hours of Friday and was buried according to Islamic rites where prayers were first offered for him at the National Mosque and his body moved to the Gudu Cemetery where it was interned all in Abuja same Friday that he died, 16 April, 2021.