Alleged Industrial Slavery: NGO Drag Chinese Companies To Public Complaint Commission, Demanding Justice
…Extols Gov. Yahaya Bello for proactive steps
… Slavery will no longer be tolerated. -PCC
Joel Ajayi
Following the allegations of several abuse, injustice, sexual harassment, industrial slavery, and maltreatment of Nigerian youth in the hands of Chinese employers of the BN Ceramic Company and West Africa ceramics company in Ajaokuta in Kogi state Nigeria, a non-governmental organization known as PAN African United Youth Development Network has dragged the two companies before Nigeria's Public Complaint Commission, demanding justice for the several victims of abuse.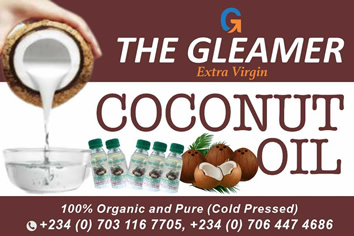 Speaking earlier, the President of Pan Africa United Youth Developments Network, Amb. Habeeb Mohammed, who led members of the organization to Public Complaint Commission in a courtesy visit to submit the complaint to the commission on Monday in Abuja, said what is happening to Nigerians in the two companies are nothing but modern- day slavery.
"The reason why we are here today is to bring to your notice what is happening in the two Chinese companies in Kogi state, an Ajaokuta based Ceramics companies; BN Ceramic industry Nig. Ltd and West Africa ceramics, on how they threaten our people in our own country.
"After series of complaints on human right violation cases of rape and very poor welfare, we wrote a letter to them seeking for audience but they refused; we sent a reminder, they refused, then we went for on-spot assessment.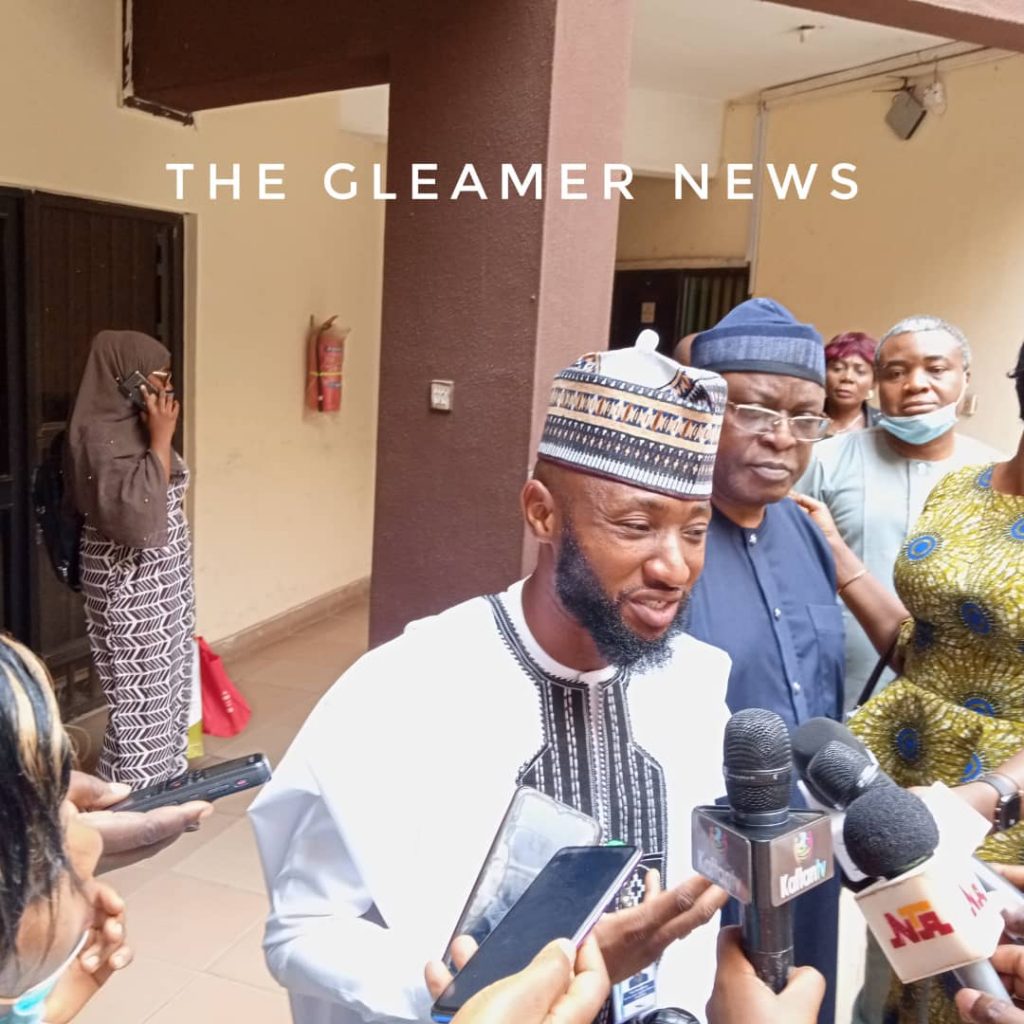 "When we got there, we find out on how our youths were treated like a slave in their own country, how they are being molested and we said no, we will not allow those foreign investors sabotage efforts of government and will not allow the good work of government to be adulterated by the these investors.
"We have with us evidences on how some of the machines they are using have created a lot of hazard, they don't take care of them, they are exposed and some of them died in the process.
"No hospital to attend to emergency, some of the women was sexually harassed for job. Therefore, they can't come here and sabotage effort of the government and state government.
"What is going on in that place is just modern- day slavery. We are not stopping foreign investors because they are providing job opportunities for our youth, but it should be done in a proper way."
"We want to tell Nigerians that we won't sleep to watch them make Nigerians slave in our own country." He vowed.
Amb. Mohammed also extolled the effort of governor of the state, Yahaya Bello, saying: "We are happy because His Excellency, Governor Yahaya Bello, who is on top of the matter, is looking at it diligently and we also believe by bringing this issue here with all evidences against them on how they treat our people in our own country, justice will be done.
"We want to tell the president, general public and every other relevant authority that we will not seat and watch our young people being treated like slave."
On his own, the chief of the commissioner of Public Complaint Commission, Chief Chile Igbawua, assured the group that the commission will leave no stone unturned to unravel the alleged industrial slavery and will waste no time to invoke Nigeria labour law to anyone or company found guilty.
He said that the complaints were becoming unbearable and that because of the magnitude of the problem, he would not allow only the PCC state commissioners to handle the matter but would also swing into action in bringing justice to the people.
"We have labour laws in Nigeria for goodness sake and we also have industrial standards. People working in various industries, depending on the kind of work, are entitled to good working conditions and are also entitled to minimum conditions of service.
"The law is very clear on the issue of casualization of labour and that is why I would like to commend you once again. Somebody must voice out for them, so I want to commend you for that because of the steps you have taken.
"We cannot subject ourselves to foreign investors, we are independent, we are proud Nigerians and our resources cannot be used to enslave us again.
"We will ensure that going forward the conditions of service in those two industries and others are brought to conform to the laws of this country.
"I want to encourage you that whatever you have done is a great national service. I also assure you of our collaboration, you can count on us anytime that you have any information."
Avoid Induced Rejection, Unauthorized Journeys, DG Admonishes Corps Members
Joel Ajayi
As 2021 Batch 'B' Stream Two Corps Members will be leaving the 3-week orientation camp on Tuesday the Corps Members have been advised to avoid induced rejection, rather accept their posting in good faith and settle down to contribute their quota to the development of their host communities.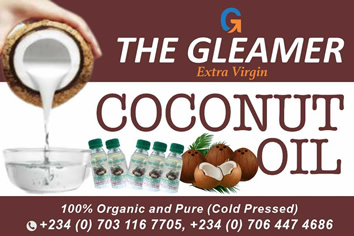 NYSC Director-General, Brigadier General Shuaibu lbrahim stated this on Monday while de-briefing the 2021 Batch 'B' Stream Two Corps Members and Camp Officials through a nationwide virtual address.
He said any Corps Member caught inducing posting or redeployment would be sanctioned in line with NYSC bye-laws.
He also disclosed that there is nothing like two weeks break after leaving the Orientation Camp, but added that if there is a compelling need for any Corps Member to travel, the concerned must obtain permission from the NYSC through the established channel.
Ibrahim said no Corps employer is authorized to grant permission to any Corps Member to travel.
"Once you get to your place of primary assignment tomorrow, don't put pressure on your employers for rejection.
"Don't lobby anyone that you want to change your posting or relocation. If they write to us that you induced or forced them to reject you, you will be punished."
As patriotic Corps Members, it is expected that you accept posting to anywhere you have been posted to and add value to the community", the DG added.
He urged them to be patriotic in the service to their fatherland and ensure they equally add value to themselves, NYSC Scheme and the society at large.
The Director-General admonished them to use the opportunity of NYSC platform to excel in life.
"You have gone through the rudiments of the Orientation Course, please take advantage of it and see what you can do for your fatherland.
"Let the spirit of the Orientation Exercise live in you forever as Nigerians. National integration should be your watchword. We should be united as a country", the DG added.
General lbrahim warned against the negative use of the social media, urging them to verify every information before it is shared online.
"Don't use fake news to promote disunity, shun cybercrimes and all forms of criminality. In whatever action that you are going to take, please look back at where you are coming from and avoid any action that will haunt you tomorrow.
"Shun drugs, be good citizens and good ambassadors of your, institutions, families and the NYSC Scheme", he said.
The Director-General implored the Corps Members to continue with the Post-Camp training in Skills Acquisition and Entrepreneurship Developnent Programme.
He revealed that the Scheme had partnered some financial institutions like the Central Bank of Nigeria, Access Bank, Bank of Industry, Unity Bank, NYSC Foundation, Leventis Foundation, among others, that are ready to support Corps Members with loans and trainings.
The Director-General stated that efforts are in top gear towards the establishment of National Youth Service Corps Trust Fund, which would make start-up capitals available to interested Corps Members to start-up their businesses as they exit Service.
Ibrahim also enjoined the Corps Members to be security conscious at all times and avoid any action that may endanger their safety.
He warned them against boarding vehicles from unauthorized motorparks, enjoining them to use approved motorparks.
"You must be security conscious and don't endanger your safety. Under no condition should you travel at night, or board vehicle along the road. Your welfare is very paramount to NYSC
If you are going to travel, you must be permitted. Write through employer to your Local Government Inspector and it will get to the State Coordinator for approval. If you are going to travel, ensure that you are permitted", the DG said.
He said the Scheme is making efforts to get rebate on flight charges for Corps Members that may want to travel by flight.
Ibrahim informed the Corps Members that efforts are on-going as directed by President Muhammadu Buhari to enlist Corps Members in the National Health Insurance Scheme for effective Medicare during the service year.
He advised the Corps Members to get COVID-19 vaccine in order to protect themselves and also protect others from the deadly virus.
In his vote of thanks on behalf of his colleagues nationwide, the Imo State Corps Camp Director, Otobo Joshua Osa IM/21B/1740 lauded the Director-General for his doggedness and passion for the welfare and security of Corps Members.
"We remain eternally grateful and we assure you of our commitment to the ideals of the NYSC, having imbibed all the lessons taught us in the course of the Orientation Programme", he concluded.