Appealing and Acting Against Politically Motivated Killings and Violence in Nigeria
By Olumuyiwa A. Kehinde
The number of lives and properties that politically motivated violence and killings have consumed since 1999 when Nigeria returned to democratic government remain countless, and the degree of trauma many have been inflicted due to the loss of their beloved or belongings may never heal.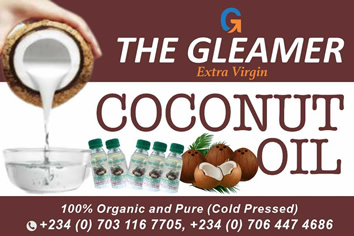 I was not motivated to share this piece despite the spate of deadly attacks linked to politics, and which that I have monitored on mass media for years.
Some weeks ago however, a young man was lamenting the assassination of his intimate friend, Akinpelu Gbadamosi, and instantly I found the reasons to investigate the matter from him. Without hesitation, he narrated the ugly incident and I discovered the country remains in the shackles of some politicians who will do everything possible to eliminate anybody they have labelled their "unhealthy rivals or foes".
According to KZ (the popular name he loves to be called), it was like a drama but the masterminds have written and mastered their script well before acting it.
In 2015 before the general elections, his friend's father, Mr Akinpelu Kayode (a 63-year politician) was assassinated and everyone knew that his death was orchestrated by political opponent but the police could only do a little to investigate the matter despite family's insistence on unravelling his father's death.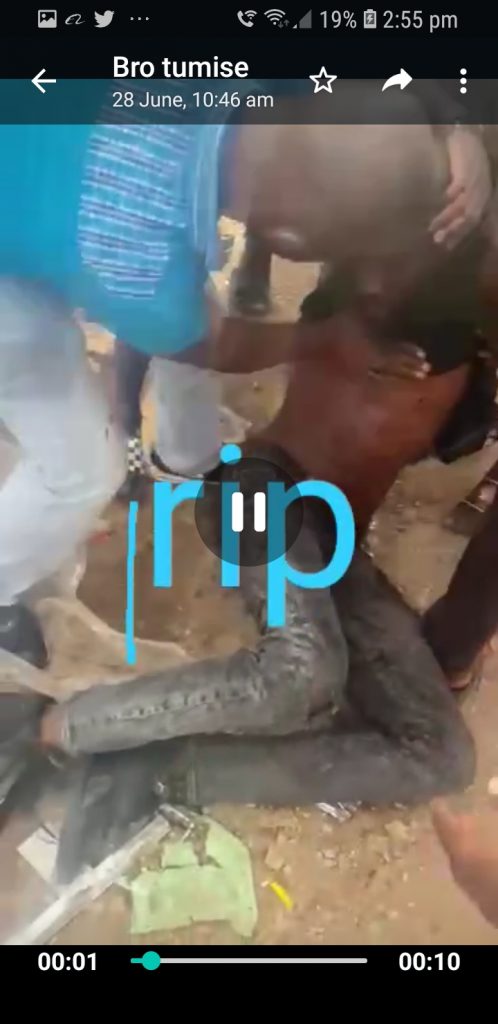 Some months after, Akinpelu Gbadamosi (a son to the late Akinpelu Kayode) also noticed that some people were trailing him, and he fled to Togo.
After five years there, he decided to return home but he was shot dead in June 2021 by those suspected to have killed his dad (Mr Akinpelu Kayode).
He was aged 27, and the police have not apprehended anyone in connection with this killing. I screamed and filled with indignation after this narration, and no amount of consolation was enough to quench KZ's trauma and grief as he vowed not to partake in politics no matter how glamourous it looks in Nigeria.
It seems only high profile politicians are usually covered by the popular media, leaving many less-famous politicians or individuals who have been brutally murdered or got their properties ruined at the mercy of their sympathisers.
How this nation reached the level of having murderous and violent-laden actors in its political sphere may not be new to many people especially historians and public affairs analysts, but the increase in such dastard acts day-by-day calls for multifaceted solutions.
For remembrance, since 1999, many prominent politicians and individuals have been murdered, and series of political violence have been witnessed without concrete arrest and justice.
For instance, Chief James Ajibola Ige (the then Minister of Justice and Attorney General of the Federation and a strong candidate of A.D) was murdered in December 2001 in his home in Ibadan; the same way Marshall Sokari Harry (the then Vice-Chairman of the largest national opposition party, ANPP) was also assassinated in March 5, 2003.
In February 8, 2003, a senatorial candidate of ANPP, Ogbonnaya Uche from Imo State was shot in his home, and on his hospital bed, he mentioned politicians as those behind the act before he died two days later. In the same state on February 22, 2003; Theodore Agwatu, a Principal Secretary to the Imo State Governor was shot and killed.
In September 2002, Barnabas Igwe, (the then chairman of Anambra State Branch of the Nigerian Bar Association, and Abigail Igwe, his wife) were brutally shot dead in Onitsha after the attackers have laid ambush for them.
Reports have it that the killings were politically motivated as Barnabas had received several death threats as an unperturbed critic of the government then.  Eng. Funsho Williams from Lagos State, and Ayo Daramola from Ekiti State, were PDP gubernatorial aspirants in their respective states before they were killed on July 27, 2006, and August 13, 2006, respectively.
Another gubernatorial candidate from Ogun State, Dipo Dina of AC was also murdered on January 25 2010.  Others who have paid the supreme sacrifice for being a politician or party loyalist include Jesse Arukwu (ACO), Ogbonnaya Uche (ANPP), A.K Dkkibo (PDP), Odunayo Omobolanle Olagbaju (AD), Chief Chukwudi Okafor, Modu Fannami Gubio (ANPP), Olatoye Temitope (Sugar) among other.
Just in the last days of September 2021, Anambra state where a governorship election has been slated for November 6, 2021, witnessed many politically motivated killings. Hon. Chukwuemeka Nwokenagu, award chair of All Progressive Grand Alliance (APGA) was killed in Nnobi, near Nnewi, Anambra State.
The man was said to be one of the chief campaigners for the APGA gubernatorial candidate, Prof Charles Chukwuma Soludo. In February 2021, Soludo declared to run for the governorship race, but he escaped death on March 31, 2021, when gunmen attacked him.
Three of his police escorts were killed. Lately, Dr Chike Akunyili was shot dead along his driver and police escort at Nkpor junction, Anambra State while returning from an event organised by the University of Nigeria Nsukka Alumni Association (UNAA), Onitsha branch in honour of former Information and Communication Minister, and NAFDAC boss, Dora Akunyili who was Chike's wife. One report said he might have been mistaken for a politician.
In terms of violence, it was reported that between April and May 2003 when the general elections were conducted, more than 100 people were murdered in election-related violence with hundreds injured across 20 out of the 36 states in the country.
However, an international organization that specialises in monitoring conflict in Nigeria reported 280 deaths and over 500 injuries in the eight-week period of elections in Nigeria.
What about the vandalisation and burning of campaign offices, cars, and other properties in the name of political rivalry? Such acts have wasted billions of naira. The truth remains that many brilliant, energetic, good-minded politicians and party stalwarts have been eliminated in their prime just like Mr Akinpelu Kayode and Akinpelu Gbadamosi. Should we then continue doing this as a nation in the 21 century?
Have we heard of such in developed countries we brag we are imitating their federalism or form(s) of government?
The next general elections are expected to hold in 2023, and it will be awesome if we do not experience what we had in the past. This requires appealing and acting against politically motivated killings and violence are parts of the ways to make people like KZ change their minds to participate actively in politics.
One sure bet way to achieve that is by using multiple approaches. The National Orientation Agency, the mass media, the state and federal Ministry of Information, and allied ministries should embark on a massive campaign against political killings and violence. Religious leaders should preach love, peace and unity to all. The state and federal governments should equip the police, DSS, army and the allied agencies with modern tools and train them more on intelligence gathering.
The customs should kindly work more and combat arms smuggling into the country. Relatedly, the justice department across the nation should impress Nigerians by making justice prevail no matter who does the nasty deed(s).
Importantly, the Nigerian youths need empowerment, employment, sensitization against political violence and killings, and all these should not be acted out promptly. Individual needs to be vigilant, safeguard their neighbours, help the security agencies in their intelligence gathering, and be resolute not to be part of those actions to bring Armageddon down.
Olumuyiwa A. Kehinde Lead Writer and EditorWriting Splendour Services and Consultancy. writingsplendour247@gmail.com
Huawei to invest $150 million in digital talent devt

Huawei says it plans to invest US$150 million in digital talent development over the next five years, noting that the programme will be beneficial to about 3 million youths.

"We are announcing Huawei's Seeds for the Future Program 2.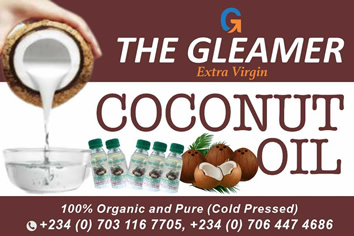 0. As part of our commitment to continuously develop talent, we will invest US$150 million in this program over the next five years and help college students and young people improve their digital skills. This program is expected to benefit another 3 million people," said Huawei's Chairman Liang Hua.

The Minister of Communications and Digital Economy, Dr Isa Pantami, stated that "Nigeria is positioning to be the continent's leader in digitalisation. Burkina Faso already has a ministry of digital economy but we have so many advantages" The advantages, according to him, include the country's population and location, the contribution of the ICT to Gross Domestic Product, and the level of the ICT literacy among Nigerians.

He added that the government would henceforth be proactive in the ICT through effective application of emerging technologies such as Artificial Intelligence, Internet of Things, Robotics, and Virtual Reality.

He noted that in a few years, Nigerians might no longer need to travel to India or other foreign countries for medical treatment, as surgeries could be performed on patients anywhere in the world by means of 5G technology.

He urged the 10 Nigerian students selected from different institutions for the Huawei internship programme to see themselves as future entrepreneurs in order to make the best of the opportunity.

"The ICT has the potential of employing and lifting millions of Nigerians out of poverty," the minister added.
He commended Huawei for investing in the youths as part of its corporate social responsibility engagements.

The Managing Director of Huawei Technologies Nigeria Limited, Mr Trevor Liu stated that Nigeria has the largest population in Africa. These youth are the continent's greatest resource which will power the economy in the future.

Huawei partners with the Nigerian governments, education institutes and industry to equip the future leaders with the latest knowledge at the highest global levels and provide them opportunities to apply the knowledge in order to achieve a better future for the continent.