Zoning As Political Diplomacy And its Role In The Survival of Democracy in Nigeria

By Jeff Ejiofor

Zoning is a political philosophy in Nigeria where political parties agree to share major political offices among the component political units in the country to ensure equitable distribution of political power.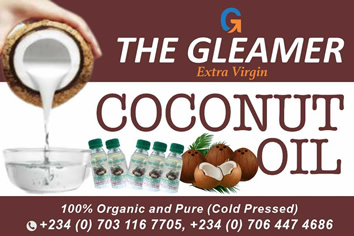 For example, the home areas of the president and vice president are alternated between the north and south of the country.
The principle of zoning is designed to ensure that no section of the country is ever permanently excluded from the power equation and that no one area is seen as having the exclusive right to political power at any given period to the detriment of others.

The notion of zoning was first introduced in the second republic following the advent of presidential system of government.
In a heterogeneous society like ours, mutual suspicion is a natural phenomenon and should be minimised with every available political tool to ensure peace and stability in the system.
It is therefore normal and politically expedient for political groups to devise a way of accommodating every part of the society in the appropriation of political power for a sense of belonging to be achieved.This practice anchored on justice and equity has ensured the survival of the current democratic experiment and its stability.

Apart from guaranteeing equity and fairplay, zoning, otherwise known as rotational leadership also ensures inclusiveness in our political development. It promotes moral consciousness among politicians who have naturally come to realise that no part of the society is politically inferior to the other.

This is perharps responsible for the equal consideration of various components of our society in the distribution of political offices.
For example, the area that produces the chief executive does not produce the head of legislature or judiciary in the same government.The same applies to other key positions such as vice president or deputy governor.

Unarguably, zoning has played a prominent role in the survival of our current democracy and cannot be wished away from our political lexicon by mere bravado of anybody. It is like conscience which is an open wound that only the truth can heal according to late Saduana of Sokoto, Sir Ahmadu Bello.
It has certainly become a moral burden for those who because of inordinate political ambition, seek to destroy it. It is a diplomatic way of ensuring political inclusiveness and unity in diversity.
For instance, the political tension currently being generated by the statement purportedly made against zoning by the Northern leaders who met in Kaduna last week is a clear indication that any move against zoning is an invitation to political anarchy. No political system can tolerate injustice or political exclusion and still remains stable.

People are mindful of their position in any power equation and cannot fold their hands and watch a section of the society wrongly appropriate their political destiny.

The outcome of the just concluded Ugwuanyi led PDP zoning commitee where positions held in the party by Southerners were swapped with those held by the Northerners is a pointer to the fact that zoning is synonymous with our political survival. No amount of smear campaign against it shall succeed because it has sunk deep into our political consciousness.

Coming down to Enugu State for instance, all the three senatorial zones that make up the state have spoken with one voice urging the Governor, Rt. Hon. Dr. Ifeanyi Ugwuanyi to maintain the zoning tradition which has ensured peaceful transition of power in the state.
In well attended rallies organised by all the zones, the people spoke in unequivocal terms that zoning of political offices should not in any way be tampered with as such will alter the existing peace and stability in the state. The yearnings of Enugu people are audibly explicit in their collective resolve for the existing zoning tradition to be kept.

Zoning is undoubtedly a political diplomacy considering its stabilising capacity in our political development. It has promoted mutual respect among the people and enthroned unprecedented political stability in the system.

A quick look at states in Nigeria that have disregarded zoning would reveal a plethora of catastrophic political violence of unimaginable proportion. Such states have always witnessed the worst political upheavals during elections as a result of mutual distrust and suspicion.
We cannot in all honesty deny this fact because such states are not farfetched and we know them. It is ridiculous and funny when people mischievously bandy merit or competence as an excuse to destroy zoning when it is clear that no individual has monopoly of wisdom which is not in short supply in any part of our society.

I strongly believe that Enugu people are highly sophisticated and peaceful and cannot fall for a cheap blackmail where a handful of people seek to lure them into abandoning a practice that has brought enduring peace and stability just to massage anybody's political ego.

Competence and merit abound in every nook and cranny of Enugu State and can never be in the custody of any individual.Those who ridiculously seek to destroy zoning on grounds of anybody's phantom and speculated competence are heavily malnourished in strategic political thinking as people are now wiser and cannot trade their rights for mere rhetoric.

Political inclusion which zoning signifies is imbedded in justice, equity and fairplay and as such, domiciled in the subconscious of every Nigerian and Enugu citizen.

In short, zoning is now a matter of conscience, principle and morality and can never be wished away by even the strongest political hurricane. It has come to stay for good and progress of our political system.
Enugu is in the hands of God
Kida Promises Brighter Future For Basketball
As preparations for the eargely awaited elections into a new board of Nigeria Basketball Federation hots up, the outgoing president of the NBBF board, Engr. Ahmadu Musa Kida, has reiterated his unflinching desires to take the game to greater heights.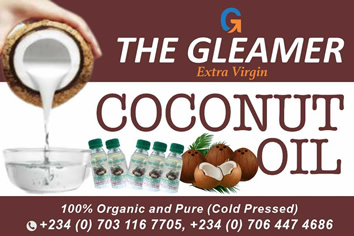 While speaking with journalists in Lagos, Kida stated that his love and passion for the game, and particularly, the desire to see its rapid development at the grassroots level are reasons behind his reelection bid.
" I'm seeking reelection as the president of NBBF because basketball in Nigeria is still a work in progress. I have so much believe in the potentials of the youths playing this game and their ability to rule the world," he enthused.
" What the world have seen so far, are just glimpses and tips of the iceberg. I believe that with concerted efforts and dedication to the game, the future of basketball in Nigeria is very bright," he said.
It would be recalled that in his four years as the president of NBBF, Musa Kida facilitated the sponsorship of the division 1 and 2 basketball league by Total Oil. He also returned the NBBF Premier League after four years in the doldrums.
Kida was credited for his immense and selfless moral and financial support that ensured D'Tigress won the Afrobasketball championship three times in a roll; 2017, 2019 and 2021.
He also supported D'Tigers to become the first African national team to defeat the USA, in a basketball game.
Through his Ahmadu Musa Kida Foundation, he funded several grassroots basketball programmes across West Africa., particularly, popularising the 3×3 games. As well as, supporting grassroots basketball programmes in Rivers State, leading to their winning of gold medals in three National Sports Festival for both male and female.
He added conclusively, "Together, we can achieve more. Therefore, I remain committed to the development of the game in Nigeria. I want to reassure lovers of basketball of my selfless drives to secure a brighter future for the game in the country."