Athletics: My role in sports is now advisory-Alli
Nigeria athletics legend Yussuf Alli has restated his earlier stance that his role in Nigeria sports, especially in athletics, is advisory.
Speaking against the backdrop of a newspaper publication that he has been nominated to serve as a member of the technical sub-committee of Athletics Federation of Nigeria (AFN) Alli said,
"I have had more than my fair share of serving on committees and sub-committees in AFN, I think it's now time to give the opportunity to younger ones to serve, learn and grow on the job the way Abdulkareem Amu and MAK Ogun also gave me opportunities"
Alli recalled that he stopped competing in 1993 and he became AFN Technical Director and Vice-President a year later.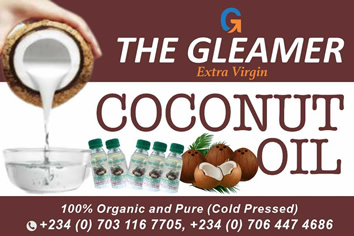 "I also served as Technical Director of AFN from 1995 to 1998. I was the coordinator of Team Nigeria to Sydney 2000 Olympic Games, I served in COJA when Solomon Ogba was president of AFN I practically run the technical committee and department. Now it's time for me to give opportunities to younger ones"
Alli revealed that not serving on the committee does not mean he has distanced himself from athletics or the current board,
"The new president of AFN, Tony Okowa, is a friend and brother I am solidly behind him. To ensure that he succeeds my doors are open to all committee members and other stakeholders in athletics all day and all night I am ready to assist them. My decision not to serve on any sub-committee is just to give younger ones opportunities" said Alli.
SWAN Partner Authentic Supporters Club For Qatar World Cup Playoffs
By Joel Ajayi
In a bid to ensure Nigeria comes on top in the 2022 world cup playoffs Ghana, the Sports Writers Association of Nigeria is partnering with Authentic Nigeria Football and Allied Supporters Club to mobilize at least 5,000 Nigerians to cheer eagles against black stars of Ghana.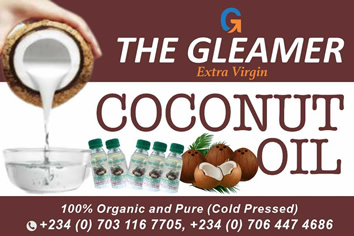 The two bodies are working together to ensure that at least 5000 supporters are airlifted to Ghana for the first leg of the Qatar 2022 World Cup playoffs to support the Eagles.
Speaking at the press conference on Wednesday in Abuja the president of Authentic supporter's club Abayomi Ogunjimi said the club will leave no stone unturned to ensure super eagles came out victoriously in the forthcoming World cup playoff against Ghana.
He urged Nigerians to put behind them the pains of Afcon behind and moved forward to ensure Super Eagles qualify.
According to him, the aim of the conference is for us to mobilize 5,000 Nigerians here in Nigeria and in Ghana for us to be in Qatar. 
"Football is one language, let us use the tool of football to unite Nigeria the more. Let face playoff squarely, that is why we are partnering with SWAN."
He sought the support of every Nigerian to ensure eagles' qualifiers. 
Just a few weeks ago, the Authentic supporters club mobilise over 500 Nigerians that cheer eagles in Cameroon. 
On his own, the FCT SWAN Chairman Comrade Bunmi Haruna commended the authentic supporter's clubs for the good job it's doing for the national team. 
He said: "This is a very significant event looking at what is steering at us in the eye. For the first very time, we saw how Nigerian were happy until the last game they were booted out. 
" We need to get behind us what happened at AFCON and face the battle ahead which Qatar. 
" We must not leave the bulk of work in the hand of NFF.
"As a coach, I know the role the 12 men play which is supporter club play that why we need to come together and support Eagles, for them to qualify for the world cup. 
"The target is to take 5,000 Nigeria to Ghana to cheer eagles. We want to turn Ghana to Nigeria but we cannot do it without the support of all Nigerians, because NFF and sports Ministry can't do it alone."