AUXANO Foundation Bringing Hope To Hopeless
…As Taka-Lafia Community In FCT Get First Graduate –
Joel Ajayi
Without mincing words, a non-governmental organization known as Auxano Foundation for Empowerment and Development AFED, based in the federal capital territory, is working around the clock to bring hope to the hopeless and give a voice to the needs of the ordinary citizen in the country and beyond.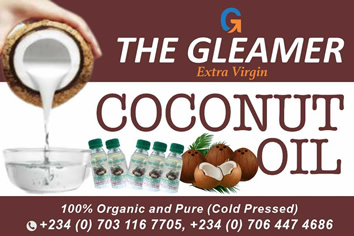 Through its various programs, Auxano Foundation has indeed demonstrated a determination to put a smile on the faces of the needy.
Its campaigns are based on education, girl-child education, empowerment and eradication of human trafficking in the country.
Auxano Foundation, recently through its activities, has taken charity into the next level with investment in Human Capital Development, with the successful sponsorship of an indigent Nigerian, Mr. Jonathan Tumuyi, to aid in the pursuit of achieving his dreams of University education.
 Mr. Jonathan, a Gbagyi indigene from Taka-Lafia, a suburb community that has been existing since the 16th century in Abuja Municipal Area Council (AMAC) of the Federal Capital Territory, successfully passed out of his National Youth Service Corps (NYSC) on Thursday, Feb. 18, being the first graduate from his community with the help and assistance of Auxano foundation.
A 30-year-old, graduate of Educational Administration and Planning defiled all odds to become the first graduate for the community. In an interview with THE GLEAMER NEWS, on Saturday in Abuja, the Director in the foundation, Dr. Grace Babajide, appreciated God on behalf of the organization for the inspiration and successfully completing Tumuyi's University education.
She said the foundation took the sponsorship of Jonathan right from his 200 level when he was being confronted with too many challenges to cope with, one of which was finance. According to her, Tumuyi was about dropping-out from the University as a result of the challenges but fate drew him to the Charity foundation during one of their outreach to distribute food items to his community.
She said that as of today, Tumuyi is a graduate of`Educational Administration and Planning', from the prestigious University of Abuja, he did not disappoint the foundation, neither did he disappoint himself. She called on the government to support the Taka-Lafia community who lacks basic amenities, adding that, in the modern-day 21st century, a community could only boost the first graduate without hope of producing any in the nearest future. She, however, urged the youth to borrow a leaf from Jonathan who was focused and determined in choosing his career. She also called on the Nigerian youth to be wary of human traffickers adding that, trafficking issue was on the rise in the country.
According to her, her foundation is working with rescue organizations by carrying out campaign against human trafficking in schools, both primary and secondary to know the dangers attracted to the menace.
Dr (Mrs) Babajide said that most of the funds used in carrying out all the humanitarian assistance were being raised from the pocket of members of the foundation, and called for partnership from well-meaning Nigerians.
"Funding is our major challenge, structure is another one. Currently, we are still a group of volunteers, we don't really have much, we do things from our pocket, there is no single backing from anywhere," she said.
On his part, the beneficiary support, Tumuyi, was full of appreciation to the foundation and urged the government and other NGO's to come to the aid of the poor masses by supporting them particularly the Taka-Lafia community.
Mr Tumuyi expressed: "Without Auxano Foundation, I wouldn't have been what I am today." According to him, in the community called Taka-Lafia when I was a child, I had a passion for education.
"I attended primary school in the village and I proceeded to the government secondary school, Airport where I covered kilometers before getting to school because as at the time, that was the nearest school and from there, I proceeded to Niger State College of Education Minna and after that, I stayed at home for some time, and that gave me more determination to further my education, because I am the only person in the community that have a passion for education and today I am so fulfilled.
"When Auxano foundation came to our community on the14th February 2017 on outreach, they have been a serious help to us, because in our community, I can say we have been marginalized in terms of government presence but when they came and they discovered that Taka-Lafia is under Abuja, they were shocked. "So, they started giving us necessary help to ensure the community comes to being.
"They didn't help me alone, but they helped the entire community, they gave us basic amenities like bole-hole and organised some health outreach and for me, they made so many impact in my life, educationally, financially and in many other aspects of the community. And when I was in school, they assisted me with funds. "Since God has made them to be a loving organization, having passion for the poor, I want to solicit that government support them to do more."
However, the Foundation visited the Kuchingoro IDP camp in Abuja in commemoration of the 2020 World Refugee Day, as a way of raising awareness to the plights of displaced persons in Nigeria.
The effort was in collaboration with Teach for Change Nigeria, Yudee Foundation and Healthy and Smart Children Foundation with support from the United Nations with the theme "Every Action Counts.
Also, the Foundation, whose aim is to empower and develop the girl-child in Nigeria, had in the past, as part of her enlightenment campaign, organized a career choice counseling to Government Girls Secondary School Dutse, Abuja, to support the girls to exploit their full potential.
This was part of the Foundations' annual school and college programs since 2012, on Education Activism to help students, especially girls, to develop mental resilience, confidence and maximize their potentials in line with Sustainable Development Goal, (SDG)-4, among others.
Recall that Auxano Foundation for Empowerment and Development (AFED), a non-governmental organization had embarked on advocacy for greater global support for refugees and Internally Displaced Persons (IDPs).
Guber 2023: APC Youths Summon Akan Udofia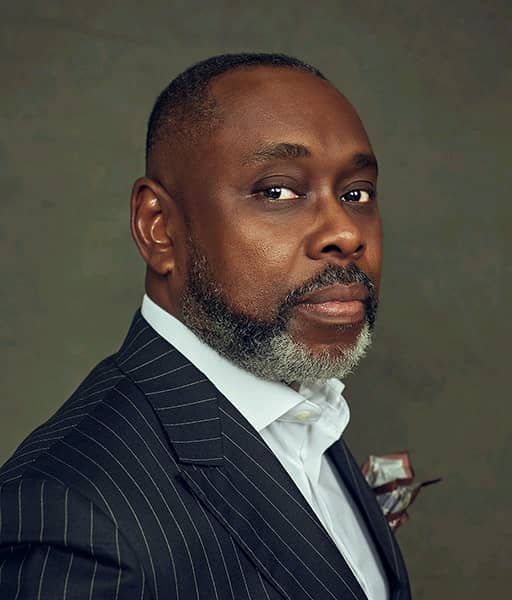 …Warn Habitual Candidates To Stay Off
Editor
A Coalition of All Progressives Congress Youth in Akwa Ibom State has called on billionaire oil magnate, Mr. Akanimo Udofia, to consider contesting for governorship of the State come 2023 on the platform of All Progressives Congress, APC.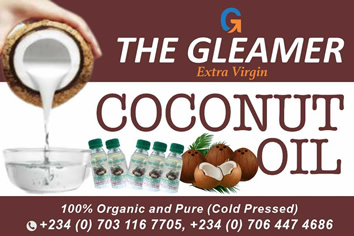 Mr. Udofia is the CEO/Managing Director, Desicon Engineering Limited, an engineering, procurement and construction services company, one of the major service providers in Nigeria's oil and gas industry. He was rumoured recently to have joined partisan politics on the platform of APC.
The APC youth coalition, which is an amalgamation of major political youth groups in the main opposition party in the State, made this call last Sunday, during its inaugural meeting at Akwa Ibom Renaissance Secretariat, Ewet Housing Estate, Uyo.
In his welcome remarks, Mr. Anthony Bassey, the leader of Akwa Ibom Renaissance, urged youths to close ranks and objectively weighed antecedents of every intending governorship aspirant against the collective dreams of Akwa Ibom people.
He said the era of use and dump politics is over as youths are determined to assert themselves and get involved in every aspect of state development from electioneering to governance, adding that the decision to call on Mr. Akanimo Udofia to contest the 2023 governorship election in the State was reflective of current expectations of Akwa Ibom youths.
Governor Udom Emmanuel (l) with Mr. Akanimo Udofia (m) and Senator Godswill Akpabio (r) during an award presentation ceremony in 2018.
A communique from the group, made available to The Guide Newspapers further strengthened this position, which was reached after a reassessment of the chances of the party and the desires of the younger generation to raise the ante of governance in the State and Nigeria as a whole come 2023 and beyond.
Giving reasons for its choice of Udofia, the group stated that "the State at this time is in dire need of a governor whom the people can look up from his past and current development drive and economic pursuits and connections within and around the Nation and the world and can easily attract industries, capital investment and strong capacity and ability to harness his personal resources and wealth of business acumen to the wealth and resources of the State for the general good of all irrespective of party lines, religious affinity, social status and inclinations; a detribalized Akwa Ibomite, a national and internationally known and recognized figure who could break even at any stage in the world for the good of the State."
It continued that "after a thorough, painstaking soul search, we have come to the inescapable conclusion and we vouch for MR. AKANIMO UDOFIA as such a person that possesses all the earlier listed qualities, credibility and charisma that will give us victory with ease and will not be a disappointment to our great party and state come 2023.
"His aspiration will boost our chances and help to add quality and value to our primaries and general Elections come 2023. We hereby extend the call to our illustrious and distinguished son to contest the 2023 general election as Governor of Akwa Ibom state."
Mr. Anthony Bassey, addressing representatives of APC youth groups in the State during the meeting at Akwa Ibom Renaissance Secretariat, Uyo, last Sunday.
The youth coalition acknowledged President Mohammed Buhari's efforts to enhance APC's political capital in the State through various appointments of party chieftains in his government, which sadly failed to bring about notable political gain to the party hence it admonished [federal political appointees] to harmoniously work together to foster the positive nest of political gains in Akwa Ibom State.
Furthermore, the group warned habitual governorship candidates in the party to take a break and embrace change, noting that from past contests they have tested their popularity and known their strength "we also have come to know in real political participation paradigm their strengths and weaknesses hence we appreciate all they have built for the party and their followers' strength at each congresses and general elections notwithstanding.
"It is our earnest position that owing to their antecedents and precedents in past elections we note that if they continue to work together and see more of the party good and push forward an acceptable more credible, younger, youth friendly candidate and push same for presentation to the Akwa Ibom people, it will be very easy for our great party to take over government". The group posited.