Biden Reverses Trump's Decision, Resumes WHO Support, Launches $1.9 Trillion COVID-19 Plan
The United States said on Thursday it would resume its funding for the UN's health agency as President Joe Biden shifts towards greater international cooperation in the fight against Covid-19, while also launching a $1.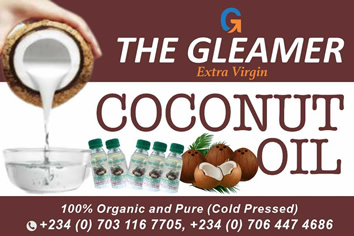 9 trillion plan to tackle the pandemic at home.
On his first day in the job, Biden confirmed he had reversed the decision of former president Donald Trump to quit the World Health Organization (WHO).
"Under trying circumstances, this organization has rallied the scientific and research and development community to accelerate vaccines, therapies and diagnostics," top US scientist Anthony Fauci told a WHO meeting via video-link, confirming that the US would continue to pay its dues to the organization.
Biden was a fierce critic of Trump's approach to tackling the virus in the US, which with more than 400,000 people dead is the world's worst-hit nation.
The new president is seeking to vaccinate 100 million people in the next 100 days, increase the use of masks and testing, expand the public health workforce and offer more emergency relief to those struggling with the restrictions.
"For almost a year now, Americans could not look to the federal government for any strategy," said Jeff Zients, coordinator of the new Covid-19 task force. "As president Biden steps into office today, that all changes."
Virus cases are approaching 100 million globally, with more than two million deaths and many millions — from Beijing to Berlin — still living under lockdowns, curfews or other restrictions.
Europe has been particularly hard hit, though the Russian capital Moscow announced on Thursday it was lifting many of its harshest restrictions as Mayor Sergei Sobyanin expressed "cautious optimism" over the current figures.
– 'WAR ZONE' –
More contagious coronavirus variants have travelled quickly around the globe, tempering optimism that mass vaccination campaigns would bring a swift end to the worst phase of the pandemic.
And the WHO has repeatedly warned that richer countries are hogging the vaccine, a point underscored by data from Africa suggesting the second wave is proving far more deadly than the first.
John Nkengasong of Africa Centres for Disease Control and Prevention said more infections meant more pressures on ill-equipped health systems, adding: "That also means you're overwhelming the ability of nurses, doctors to manage patients."
However, the US provided a boost to efforts to share out vaccines across the world by announcing it intended to join the Covax initiative, a pool of doses supplied by countries and companies.
Germany meanwhile confirmed it was willing to help Russia to develop its Sputnik vaccine — which has been rolled out by Moscow despite still being in clinical trials.
And early results from studies of the Pfizer-BioNTech vaccine suggested it would be effective against the British variant, which is fuelling a surge that has overwhelmed UK hospitals.
"When you go into a hospital… in some cases it looks like a war zone," said the British government's chief scientist, Patrick Vallance.
– 'AUSPICIOUS' ROLLOUT –
Britain is facing record daily death tolls and has rammed through the approval of several vaccines, betting heavily on the jabs as an ultimate solution to the contagion.
But the same urgency is not being felt everywhere.
The Himalayan kingdom of Bhutan plans to vaccinate its entire population, but not until after March 13 because the period before has been deemed "inauspicious".
The shots will start after that, the prime minister's office said, adding that it was "important we roll out the nationwide vaccination on an auspicious date".
In Japan, however, time is of the essence. With six months to go until the Tokyo Olympic Games, questions are intensifying over the viability of holding a tournament that will require thousands of athletes to fly in around the world.
Olympic chief Thomas Bach said there was "no reason whatsoever" to believe the games would not go ahead, adding: "This is why there is no plan B and this is why we are fully committed to make these games safe and successful."
While sports officials grapple with scheduling headaches and event cancellations, some politicians have had their reputations trashed by the virus.
Mongolia's Prime Minister Khurelsukh Ukhnaa quit Thursday after protests prompted by the treatment of a coronavirus patient and her newborn baby.
TV footage showed the woman being moved to an infectious disease centre wearing only hospital pyjamas and plastic slippers, despite temperatures of minus 25 degrees Celsius ( minus 13 degrees Fahrenheit).
"As a prime minister, I must take the responsibility," Khurelsukh said, describing the footage as "heartbreaking".
Guber 2023: APC Youths Summon Akan Udofia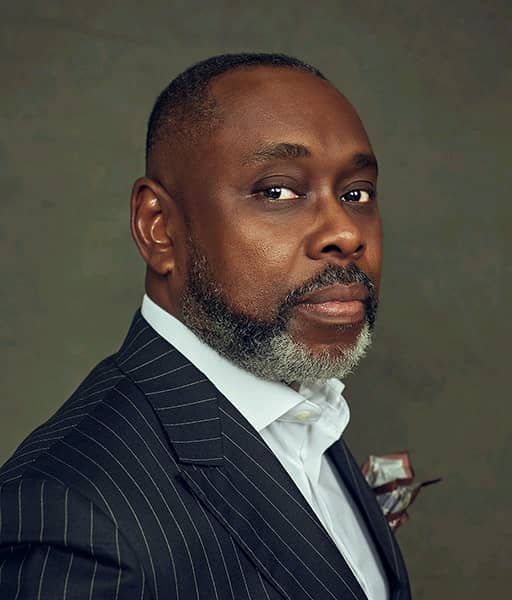 …Warn Habitual Candidates To Stay Off
Editor
A Coalition of All Progressives Congress Youth in Akwa Ibom State has called on billionaire oil magnate, Mr. Akanimo Udofia, to consider contesting for governorship of the State come 2023 on the platform of All Progressives Congress, APC.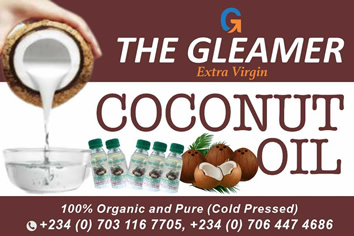 Mr. Udofia is the CEO/Managing Director, Desicon Engineering Limited, an engineering, procurement and construction services company, one of the major service providers in Nigeria's oil and gas industry. He was rumoured recently to have joined partisan politics on the platform of APC.
The APC youth coalition, which is an amalgamation of major political youth groups in the main opposition party in the State, made this call last Sunday, during its inaugural meeting at Akwa Ibom Renaissance Secretariat, Ewet Housing Estate, Uyo.
In his welcome remarks, Mr. Anthony Bassey, the leader of Akwa Ibom Renaissance, urged youths to close ranks and objectively weighed antecedents of every intending governorship aspirant against the collective dreams of Akwa Ibom people.
He said the era of use and dump politics is over as youths are determined to assert themselves and get involved in every aspect of state development from electioneering to governance, adding that the decision to call on Mr. Akanimo Udofia to contest the 2023 governorship election in the State was reflective of current expectations of Akwa Ibom youths.
Governor Udom Emmanuel (l) with Mr. Akanimo Udofia (m) and Senator Godswill Akpabio (r) during an award presentation ceremony in 2018.
A communique from the group, made available to The Guide Newspapers further strengthened this position, which was reached after a reassessment of the chances of the party and the desires of the younger generation to raise the ante of governance in the State and Nigeria as a whole come 2023 and beyond.
Giving reasons for its choice of Udofia, the group stated that "the State at this time is in dire need of a governor whom the people can look up from his past and current development drive and economic pursuits and connections within and around the Nation and the world and can easily attract industries, capital investment and strong capacity and ability to harness his personal resources and wealth of business acumen to the wealth and resources of the State for the general good of all irrespective of party lines, religious affinity, social status and inclinations; a detribalized Akwa Ibomite, a national and internationally known and recognized figure who could break even at any stage in the world for the good of the State."
It continued that "after a thorough, painstaking soul search, we have come to the inescapable conclusion and we vouch for MR. AKANIMO UDOFIA as such a person that possesses all the earlier listed qualities, credibility and charisma that will give us victory with ease and will not be a disappointment to our great party and state come 2023.
"His aspiration will boost our chances and help to add quality and value to our primaries and general Elections come 2023. We hereby extend the call to our illustrious and distinguished son to contest the 2023 general election as Governor of Akwa Ibom state."
Mr. Anthony Bassey, addressing representatives of APC youth groups in the State during the meeting at Akwa Ibom Renaissance Secretariat, Uyo, last Sunday.
The youth coalition acknowledged President Mohammed Buhari's efforts to enhance APC's political capital in the State through various appointments of party chieftains in his government, which sadly failed to bring about notable political gain to the party hence it admonished [federal political appointees] to harmoniously work together to foster the positive nest of political gains in Akwa Ibom State.
Furthermore, the group warned habitual governorship candidates in the party to take a break and embrace change, noting that from past contests they have tested their popularity and known their strength "we also have come to know in real political participation paradigm their strengths and weaknesses hence we appreciate all they have built for the party and their followers' strength at each congresses and general elections notwithstanding.
"It is our earnest position that owing to their antecedents and precedents in past elections we note that if they continue to work together and see more of the party good and push forward an acceptable more credible, younger, youth friendly candidate and push same for presentation to the Akwa Ibom people, it will be very easy for our great party to take over government". The group posited.