Buhari's indefinite suspension of Twitter operation ill-advised- Gatefield
Joel Ajayi
An International Public Strategy And Communications Firm known as Gatefield has joined millions of Nigerians to lend her voice to condemn the indefinite suspension of the operations of Twitter, the micro-blogging and social networking service, in Nigeria by president Muhammadu Buhari.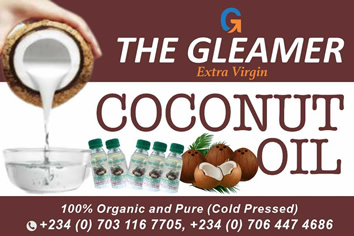 The group described the shocking action of Mr President as ill-advised, blunder and big mistake.
Gatefield expressed her displeasure through a statement signed by the Lead Strategist of the firm Adewunmi Emoruwa on Wednesday in Abuja in open letter titled "President Buhari, #KeepitOpen: Our letter to President Buhari on ill-advised Twitter ban."
According to the statement, as an international public strategy and communications firm with a duly registered and tax-paying Nigerian entity, we will not hesitate to say this: your government's decision to ban Twitter is ill-advised and a big mistake.
"Several Nigerian individuals and entities in the digital communications sector have already had contracts with global organisations that they serve terminated. Mr President, our country needs more revenue and more opportunities. The citizens need jobs. This decision robs us of these opportunities.
"We play by the rules. Since no Nigerian law criminalises the use of any social media platform for expression, communications, and business, we will continue to use the Twitter platform to get our work done.
"We understand the consequences of telling the truth. But, unfortunately, the cost of indifference is much more than we can afford to bear." The statement read.
Re:NYSC Shuns Applications By Southern Medical Corps Members Who "Desperately" Want To Redeploy From North Due To Insecurity
The attention of NYSC Management has been drawn to a story with the above caption, making the rounds on social media. The write-up is a misrepresentation of facts.
In a statement issued by the NYSC's Deputy Director of Press and Public Relations Emeka Mgbemena on Sunday in Abuja said the report is misrepresentation of facts.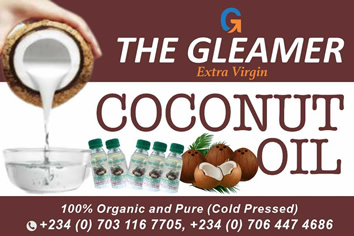 According to the statement, in accordance with the Relocation Policy of the Scheme, the exercise is carried out based on two grounds, namely; Marital and Health grounds.
Relocation on the ground of marriage is applicable only to female Corps Members. On the ground of health, the Corps Member's medical history must be presented, with a written application.
It is imperative to state that in NYSC, all lives matter, just like the Director-General has emphasised on so many fora. The safety and well-being of Corps Members and members of staff remains of paramount importance to the Corps.
However, Corps Members at all times must also be security conscious and never treat their safety with levity, by unduly putting themselves in harm's way through risky behaviours.
Rest assured, the Scheme in all matters on deployment of Corps Members, relies strictly on the advisories from the security agencies.
It is therefore advisable for clarifications to be sought from the Scheme on issues pertaining to its operations, to avoid the error of inaccurate reportage, or outright spread of falsehood and misinformation.