CDS Pledges To Support DEPOWA Humanitarian Projects
Joel Ajayi
The Chief of Defence Staff (CDS), General Lucky Irabor has expressed the willingness of the Armed Forces of Nigeria (AFN) to support and collaborate with the leadership of the Defence and Police Officers' Wives Association (DEPOWA) towards executing humanitarian programmes that would be beneficial to families of military personnel.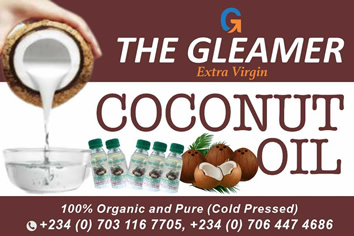 Prime among these projects are the establishment of Post Traumatic Stress Disorder (PTSD) centre for military personnel and families, as well as a Diagnostic centre in honour of Dr Stella Ameyo Adadevoh, who diagnosed the first Ebola case in Nigeria. The CDS made the pledge today while playing host to DEPOWA President, Barr. (Mrs) Vickie Irabor who paid a courtesy call on the Defence Headquarters (DHQ), Abuja.
Speaking during the visit, Gen Irabor recounted the traumatic experiences faced by troops in the operational theatres and commended the DEPOWA leadership for initiating the proposed PTSD project which he said would significantly shore up the fighting spirit and psychological well-being of personnel of the AFN.
The CDS who lamented that both troops and their families undergo emotional trauma in the task of defending and protecting the nation against adversaries further assured that the DHQ will support all feasible DEPOWA's projects that are tailored towards helping humanity. The Defence Chief used the opportunity to express appreciation to the DEPOWA members for keeping the home front and urged them to continue to serve as role models to other personnel's spouses.
The DEPOWA President, Barr Vickie Irabor earlier in her remarks, maintained that DEPOWA has evolved to become an organization focused on providing support to Wives of personnel and their families towards achieving a healthy military community.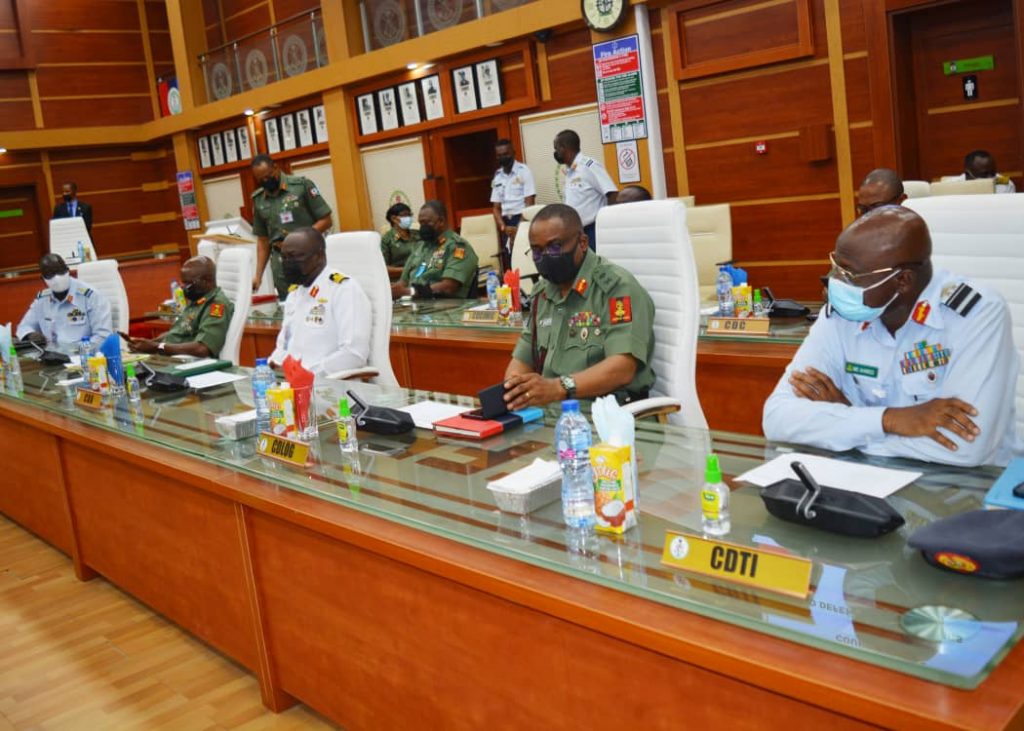 The DEPOWA President stated further that in line with her program tagged "Uniting Our Voices First" (UOVF), the Association is seeking the collaboration of the AFN to provide solutions to address the root causes of PTSD faced by personnel.
She proposed the establishment of a PTSD evaluation and rehabilitation centre to evaluate, counsel and provide adequate support to personnel and their spouses prior to reintegration at the end of their operational tour of duty from the various theatres of operations. She emphasized that the objective is to ensure that military personnel return to their families in a psychologically and physically stable state.
Mrs Irabor explained that many military personnel had suffered physical injuries, as well as suppressed emotional trauma accumulated from experiences in the theatres of operation. The DEPOWA President pointed out that traits such as nightmares, anxiety, insomnia, outburst of anger etc are usually triggered in response to trauma and are therefore indicators of Post Traumatic Stress Disorder (PTSD).
She equally solicited the support of the CDS and Service Chiefs towards the establishment of a state of the art diagnostic centre in honour of Dr. Stella Ameyo Adadevoh, who diagnosed the first Ebola case and saved the entire country from the spread of the epidemic. She added that the facility will also serve as a repository for future research on health challenges in the military, so as to provide cutting edge solutions.
The DEPOWA President who was accompanied by the National President of the Nigerian Army Officers' Wives Association (NAOWA), Mrs fati Attahiru, National President Naval Officers' Wives Association (NOWA), Hajiya Aisha Gambo and the National President, Nigerian Air Force Officers' Wives Association (NAFOWA), Mrs Elizabeth Amao, also visited the Chief of Naval Staff, Vice Admiral Awwal Gambo and the Chief of Air Staff, Air Marshal Oladayo Amao.
Eid-el-Fitr: Buhari Asks Christians, Muslims To Jointly Pray Against Kidnapping, Banditry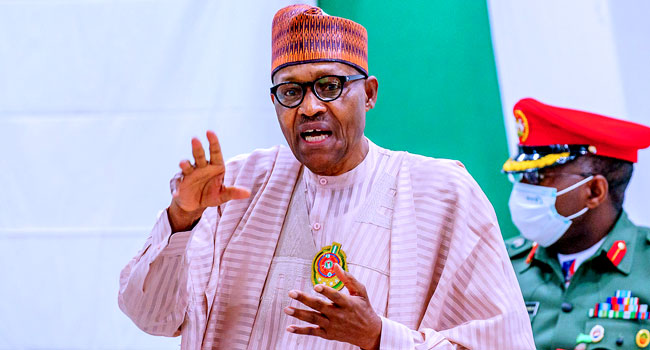 President Muhammadu Buhari in his Eid-el-Fitr message to Nigerians asked both Christians and Muslims to unite and jointly pray against tragic incidents of kidnapping and banditry.
He also called for practices that promote brotherhood and forgiveness noting that unity and solidarity among all citizens is imperative especially at this time when Nigeria is faced with multiple challenges.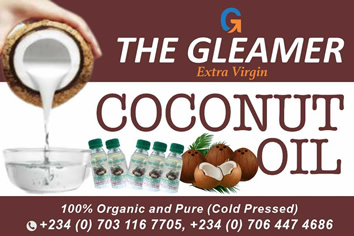 This was disclosed in a statement signed on Wednesday by the President's Senior Special Assistant on Media and Publicity, Garba Shehu.
"On this blessed occasion, I wish that the Eid festival brings with it peace, safety, security, brotherhood, and love amongst all.
"Unity and solidarity among all citizens, Muslims, and Christians are imperative especially at a time when our country is faced with multiple challenges which are surmountable only when we come together as one.
"It is important that we remember how we share, through our faiths, common bonds that should serve to unite us and not allow ourselves to succumb to those who seek to divide us, using our two great religions, for their own selfish advantages.
"We should jointly pray against the tragic incidents of kidnapping and banditry and the desperate quest for political power expressed through blackmail against the existence of our country as a united entity.
"We must resist the temptation to retreat into our communities. I urge our political and religious leaders as well as traditional rulers to encourage our citizens to turn towards one another in love and compassion," the statement read in part.
President Buhari said further that it is noteworthy and delightful to see "Christians breaking fast and in some instances, extending goodwill and gifts to Muslim faithful during the Ramadan."
He added that "This model also shone through with Muslim groups joining Christian festivities. These are practices that promote brotherhood and forgiveness."
The President, therefore, urged Nigerians to continue to observe all COVID-19 prevention measures and celebrate responsibly during the holidays.