THIS IS WHAT GOV. UGWUANYI SAID AFTER THE UZO-UWANI MASSACRE IN 2016.
By Jeff Ejiofor
In the words of Dr. Goodluck Jonathan, a former President of Nigeria, people can go out of their way in a most vicious manner just to achieve political power. The malicious actious of some Enugu politicians especially their despicable campaign of calumny against Governor Ifeanyi Ugwuanyi is a perfect reflection of the above views.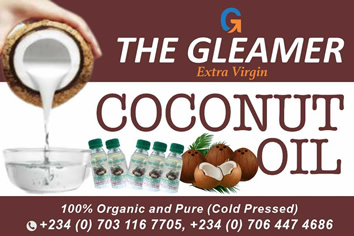 Simply because of succession struggle and quest to become politically relevant prior and post 2023, some desparate politicians of Enugu State extraction have thrown caution and decency to the winds. They have wittingly engaged in dirty wars of attrition against the state chief executive. This became more despicably pronounced after the 2019 elections that urshered in the current office holders.
Quite unfortunately, the latest in the serries of these malicious actions was the recent online publication about a purported call to Mr President by Governor Ugwuanyi in the wake of April 25th, 2016 massacre of some indigenes of Nimbo Community in Uzo-Uwani Local Government Area of the state. Suddenly, a publication of fabricated story of Governor Ugwuanyi narrating his ordeal in the hands of the presidency after a purported call emerged barely four years after the incident. What got me and any other informed mind thinking was the possible undercurrent agenda of the perpetrators of this dastardly act which is capable of misleading the gullible segment of the society in a country where people don't apply critical reasoning when digesting news articles. Uptill this moment, I am yet to come to terms with the motive behind this strange allegation on an innocent good man who should ordinarily be receving maximum support from the people at a perilous time like this when leadership is most demanding in the history of Nigeria.
Well, having gone through some malicious narratives on social media where the Governor's rebuttal was posted, I am compelled to put the records straight from a conventional media publication about what actually transpired for people to judge.
Below was a story by Vanguard of 30th April, 2016. We will also recall that the incident took place on April, 25th, 2016. I did not remove or add anything as the records are there on the internet for anybody to access.
vanguardngr.com logo
ENUGU ATTACK— I alerted security operatives before Fulani herdsmen attack, says Ugwuanyi
I alerted security operatives before Fulani herdsmen attack, says Ugwuanyi
By Francis Igata
Following the slaughter of 46 Ukpabi, Nimbo in Uzo-Uwani Local Government Area of Enugu State natives last Monday, Governor Ifeanyi Ugwuanyi, on Friday, accused security agencies in the state of complicity despite assurances they gave him that planned attack will be forestalled.
Ugwuanyi made the accusation while speaking in an emotional laden tone during a news briefing at Government House attended by the Deputy Senate President, Ike Ekweremadu,Deputy Governor,Cecila Ezeilo,all serving senators and House of Representatives members in the state.
The governor's speech read in part:"On Sunday, April 24, by 7 pm, the night before this carnage took place, I got security information from Uzo-Uwani Local Government Transition Chairman, Hon. Cornell Onwubuya that such an incident was likely to take place in the state.
I immediately summoned a meeting of the State Security Council which commenced by 10 pm.
The meeting was attended by the following: Garrison Commander, Brigadier General Olufemi Akinjobi who normally represents the General Officer Commanding (GOC) 82 Division Nigerian Army; the Commissioner of Police, Mr. Nwodibo Ekechukwu; the State Director of Department State Security Services (DSS), Mr. M. Abdul Malik; the State Commandant of the Nigerian Security and Civil Defence Corps, Mr. Lar Stephen; Representatives of the Nigerian Air force, Federal Road Safety Corps and Nigerian Prison Services, who attended as observers.
"From the side of government were, myself, the Governor, the Deputy Governor, the Secretary to the State Government, the Chief of Staff, the Chairman, State Traditional Rulers Council and the Honourable Attorney General of the State.
"In the meeting, we received assurances from the Commissioner of Police that the Area Commander of SARS was on ground in Nimbo. That the Anti-Terrorism Unit was at Nimbo. That he was in contact with the Kogi State Commissioner of Police and reported suspected herdsmen grouping at Odolu in Kogi State preparatory for an attack on Nimbo and Abbi communities. That Police mobile force and conventional police were already drafted to Nimbo and Abbi communities. That he was in touch with the Area Commander, Idah, ACP Ikegwuonwu and had linked him with the Area Commander, Nsukka, ACP Monday Kuryas. Both men according to the CP reported that there were no traces of suspected herdsmen in Nsukka or Idah.
"That he ordered the Area Commander, Nsukka to redeploy to Nimbo. That the Garrison Commander on his part assured the meeting that Military was already deployed to6 Nimbo. Let me state that the State Government provided logistics for these deployments. After receiving these assurances of deployments to Nimbo, I felt quite confident that we had done everything possible to forestall an attack on Nimbo."
"I have deliberately narrated what transpired at the Security Council meeting fully conscious of the provisions of the Nigerian Constitution pertaining to my oath of office. I am doing this in due discharge of my duties as Governor.
"Sadly, in the early hours of Monday reports of this carnage reached me. More disturbing was the report that the attack of innocent and defenceless citizens were carried out at about 6.30 am. Further reports available to me indicate that apart from the killing and maiming of innocent and defenceless citizens of Nimbo, a Church was also burnt. Following this development, I engaged the security agencies in order to ensure that the Nimbo area was secured from further attacks that might escalate the situation.
"I am at once, constituting a judicial commission of inquiry to investigate the immediate and remote causes of all the violent occurrences in the State associated with suspected Fulani Herdsmen and recommend appropriate measures that will be put in place to prevent future occurrence.
"What happened between 6.30am and 7.30 am on Monday 25th April, 2016 despite assurances from the Security Agencies? Only the Security Agencies can answer this question".
From the above publication by a reputable conventional media organization, Vanguard Newspaper, people with rational mindset have seen the true situation of things. As declared by Gov. Ugwuanyi, at no time did he call anybody in the presidency, let alone Mr President. This is the true account of what happened as captured by the media. Ugwuanyi on receiving security reports prior to the attack, convened a security council meeting as the Governor where he got assurances from security agencies that the situation was under control. As a result of lapses on the part of the security agencies which were largely headed by southerners then, the Governor naturally expressed displeasure as clearly shown in the above publication and nothing more. Unfortunately, what the peddlers of this evil and malicious rumour intend to achieve is beyond any rational reasoning. This is pure wickedness from children of perdition already condemned to the abyss.
Finally, I want to encourage my Governor, Rt. Hon. Dr. Ifeanyi Ugwuanyi, to continue doing good without wavering, the grace of the Almighty God is abundant to him and in the fulness of time, he will be vindicated and providence will surely smile at him.
Enugu remains in the hands of God!
Eid-el-Fitr: Buhari Asks Christians, Muslims To Jointly Pray Against Kidnapping, Banditry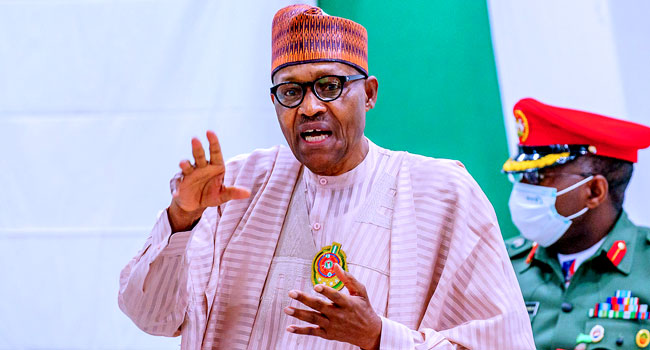 President Muhammadu Buhari in his Eid-el-Fitr message to Nigerians asked both Christians and Muslims to unite and jointly pray against tragic incidents of kidnapping and banditry.
He also called for practices that promote brotherhood and forgiveness noting that unity and solidarity among all citizens is imperative especially at this time when Nigeria is faced with multiple challenges.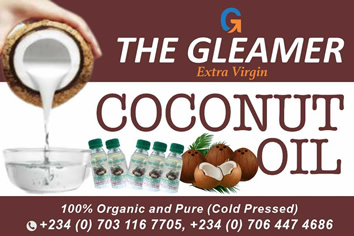 This was disclosed in a statement signed on Wednesday by the President's Senior Special Assistant on Media and Publicity, Garba Shehu.
"On this blessed occasion, I wish that the Eid festival brings with it peace, safety, security, brotherhood, and love amongst all.
"Unity and solidarity among all citizens, Muslims, and Christians are imperative especially at a time when our country is faced with multiple challenges which are surmountable only when we come together as one.
"It is important that we remember how we share, through our faiths, common bonds that should serve to unite us and not allow ourselves to succumb to those who seek to divide us, using our two great religions, for their own selfish advantages.
"We should jointly pray against the tragic incidents of kidnapping and banditry and the desperate quest for political power expressed through blackmail against the existence of our country as a united entity.
"We must resist the temptation to retreat into our communities. I urge our political and religious leaders as well as traditional rulers to encourage our citizens to turn towards one another in love and compassion," the statement read in part.
President Buhari said further that it is noteworthy and delightful to see "Christians breaking fast and in some instances, extending goodwill and gifts to Muslim faithful during the Ramadan."
He added that "This model also shone through with Muslim groups joining Christian festivities. These are practices that promote brotherhood and forgiveness."
The President, therefore, urged Nigerians to continue to observe all COVID-19 prevention measures and celebrate responsibly during the holidays.